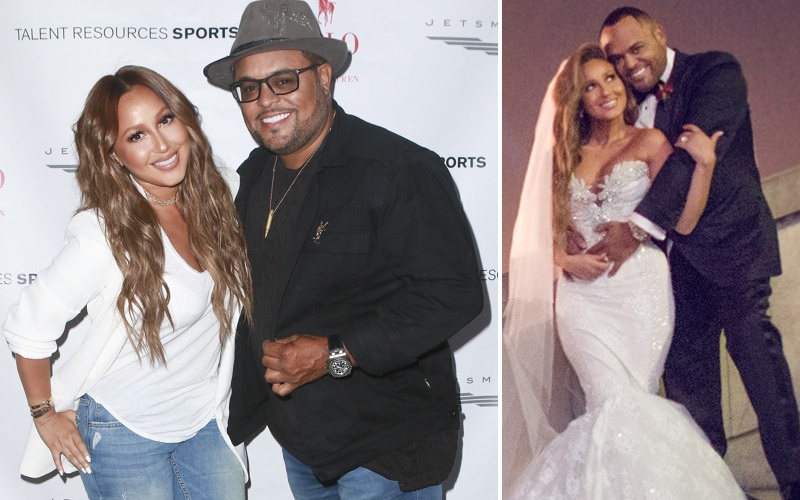 Adrienne Bailon and Israel Houghton didn't waste any time. Just three months after announcing their engagement, the couple has already tied the knot.
Bailon and Houghton wed last week in Paris at the Hotel Plaza Athénéel. E! News as well as Bailon's daytime talk show, The Real, have released video of the couple exchanging vows and their first kiss!
Paris was the perfect place for the newlyweds to share their "I Do's." The couple became engaged in front of the Eiffel Tower in August and their rehearsal dinner was also held at the same Paris restaurant where the two first met almost a decade ago, Ferdi.
With about 70 guests, the ceremony was an intimate affair. "I'm so glad we chose such an intimate group of who have shared in our journey and know our hearts and that I honestly feel comfortable crying in front of," Bailon told People magazine. "I didn't want to invite people I felt I had to put on a performance for. I wanted every moment to be genuine and really special and that's what it is going to be."
The magazine has also exclusively released the couple's official wedding photo.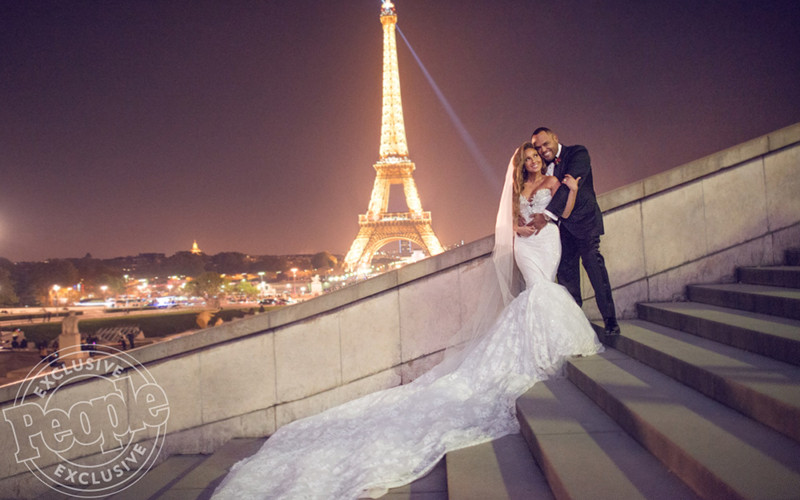 Bailon and Houghton's fast-tracked relationship has been plagued with controversy and rumors since the two went public in April. Houghton had just divorced his wife of 20 years, which lead to cheating allegations. Most recently, it was revealed Houghton fathered two children outside of his marriage and is currently being sued to pay child support.
Despite the drama, Bailon tells People she couldn't be happier.
"I genuinely just feel so blessed and grateful. I've honestly never been happier in my entire life. I've never felt what I feel right now. I can't even describe what it is, but it's such a peace mixed with total excitement."
Let's hope the couple holds onto that happiness for as long as they can before more of Houghton's hot tea spills. One thing we can guarantee, though, is that they will enjoy their honeymoon. The couple recently revealed they were "saving themselves" for marriage.
Be the first to receive breaking news alerts and more stories like this by subscribing to our mailing list.