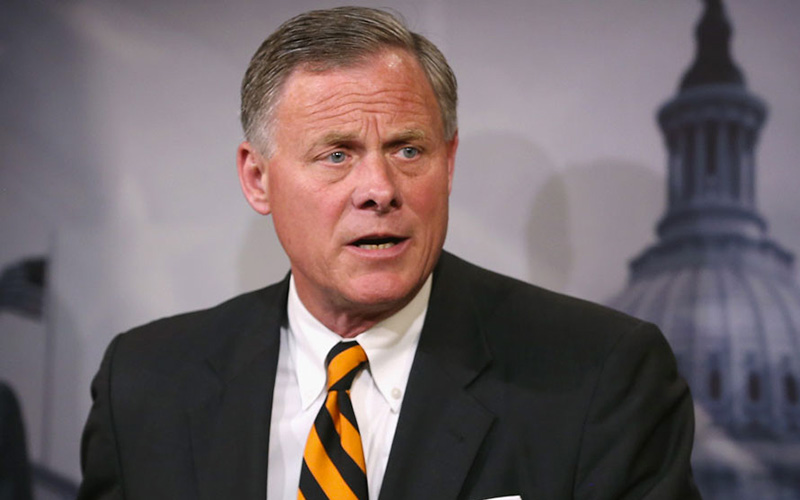 Oh, North Carolina. What kind of craziness will your politicians do next? And no, this isn't an article about N.C. governor Pat McCrory and his ridiculous defense of the "Bathroom Bill." Up now is the Republican Senator Richard Burr who recently visited a gun shop.
Upon coming across an issue of the NRA-backed gun magazine Rifleman with a picture of presidential candidate Hillary Clinton, Burr joked about how she should be shot.
"Nothing made me feel any better than [when] I walked into a gun shop, I think, yesterday…and there was a copy of Rifleman on the counter," he said. "It's got a picture of Hillary Clinton on the front of it. I was a little bit shocked at that – it didn't have a bullseye on it."
Of course, this immediately drew criticism and prompted parallels to Donald Trump's thinly veiled insinuation that Clinton should be shot.
Well, yesterday Burr was in damage control mode and decided to issue an apology. "The comment I made was inappropriate, and I apologize for it," he said in a statement issued by his campaign. Sounds really sincere, huh?
Turns out Burr is just as bad at apologizing as he is at being a Senator. During his tenure in Congress, he's gone out of his way, and even bragged about, doing what he can to keep a judicial seat vacant in the U.S. District Court in N.C. The seat has sat vacant for over 10 years now, causing a judicial emergency.
And now he's continuing that tradition by refusing to move forward with nominees for the U.S. Supreme Court until a Republican becomes president, saying, "If Hillary Clinton becomes president, I am going to do everything I can do to make sure four years from now, we still got an opening on the Supreme Court."
So you'll forgive me if I don't take his apology too sincerely. He is currently in a close race with his Democratic challenger, leading by only 2 points, so maybe North Carolinians won't have to deal with him, or McCrory, anymore after next week.
Be the first to receive breaking news alerts and more stories like this by subscribing to our mailing list.