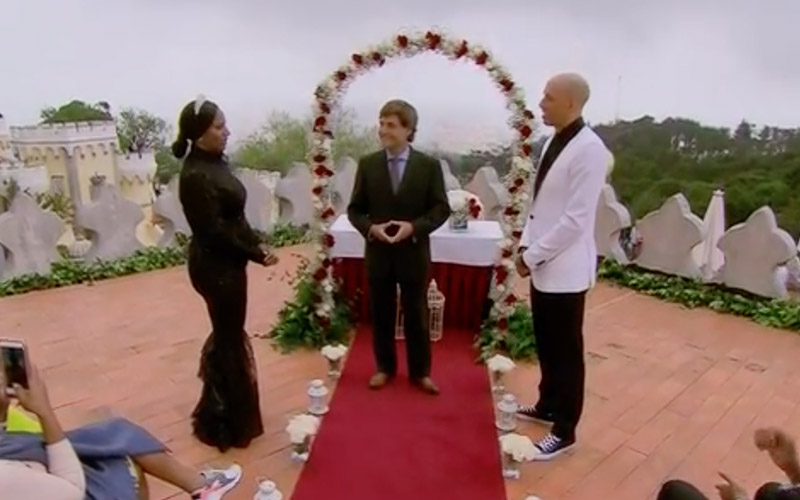 While it's true that this season of Basketball Wives L.A. has been way more ashy than it has been classy, in the season finale, Shaunie and 'em decided to turn the ratchet down for a hot second and act like they had some home training and common sense.
But before we were able to get to the good behavior, the fifth season finale picked up where the previous episode left off where Tami Roman was running around the streets of Lisbon barefoot in pursuit of Duffey (who was already calm, cool and collected in her car) like a madwoman with poor Shaunie O'Neal and Malaysia Pargo running right behind her.
Once production and Shaunie were able to get through to Tami and help her understand that Duffey was not within her grasp, she got herself together and packed herself off to the hotel. Later that evening, Tami, Shaunie and Malaysia summon Jackie Christie to their chambers for a tribal council meeting.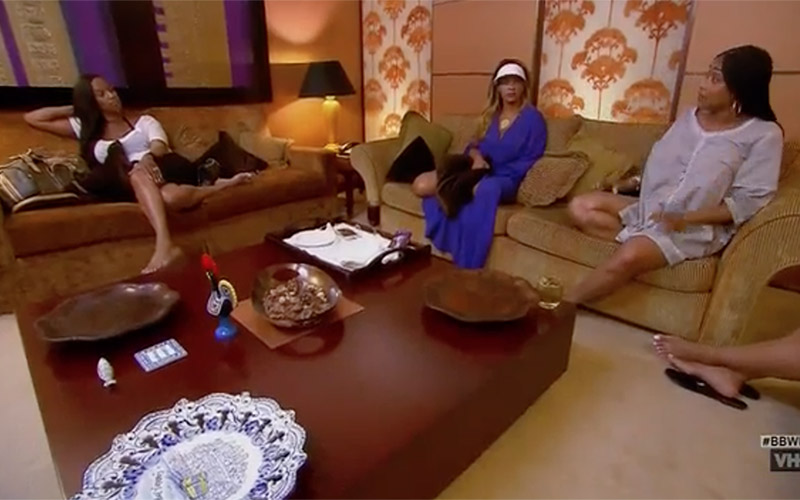 In this meeting, Tami recounts how she gave Duffey the opportunity to air out her grievances the day before and she declined to do so, only to turn around the following day and drop some, "Well, what Tami did that made me feel some type of way…" mess.
After the incident, Tami issues an ultimatum to Jackie: Either Duffey leaves Portugal or I do.
Poor Jackie, who is sweating from every pore in her FUPA during this meeting, swallows a boulder-sized lump in her throat and tells Tami that she'll uninvite Duffey from the trip and advise her to pack her shit and get out. At that point, Malaysia Pargo emerges as Princess Petty as she volunteers to join Jackie in delivering the "bad" news to Duffey.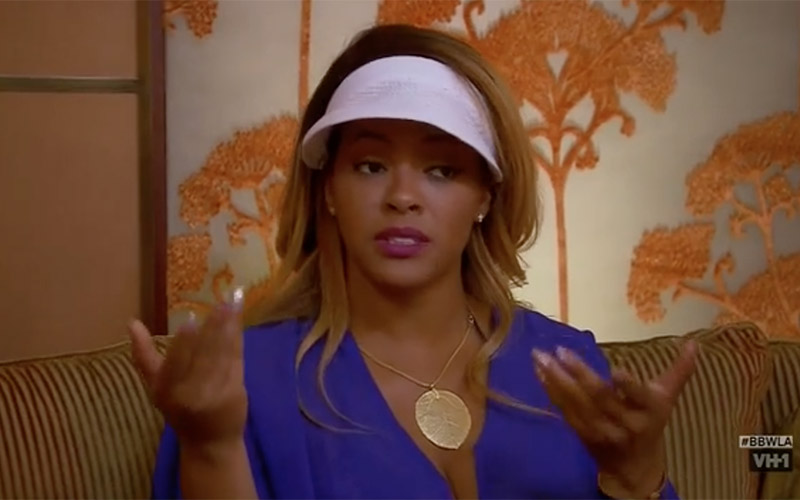 "I'm not trying to gang up on her, but it is what it is. Sorry, it's a tough titty but she gotta go suck it somewhere else," says Malaysia during the tribal council.
She follows up with this devastating shade during her confessional. "No offense, Duffey, but you are new to the group. And actually, you're a plus one," says Malaysia.
Picking up on the sense of glee that Malaysia is displaying over Duffey's misfortune, Shaunie makes an astute observation. "I think Malaysia might just wanna see Duffey's face because you know I don't think Malaysia likes Duffey a whole lot," says Shaunie.
Meanwhile, the Grinch (Tami) is pleased with Jackie's submission and her alpha female victory over DJ Duffey.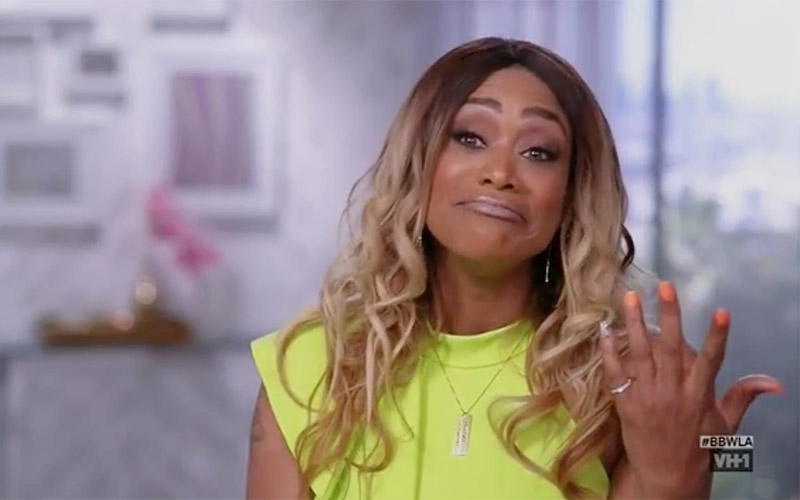 So Malaysia and Jackie go for a stroll and meet up with Brandi and Duffey to catch up and tell Duffey that she's got to go.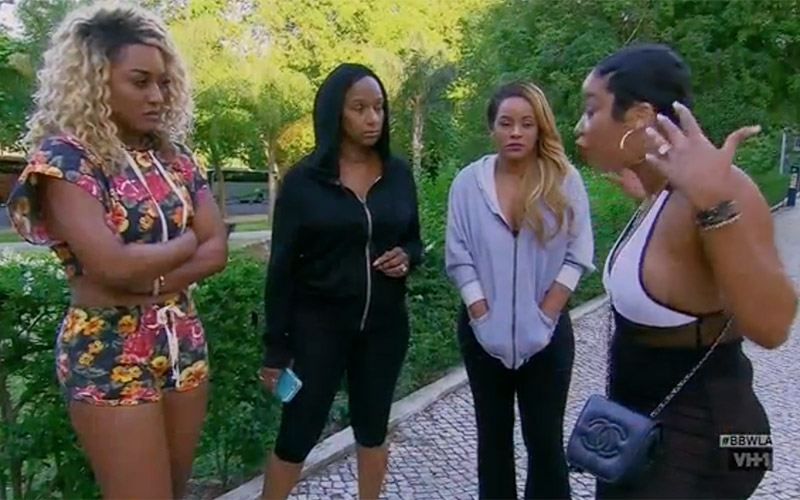 Although Jackie pretends to be sympathetic to Duffey's situation, with her hoodie pulled up over her head, she quickly gets to the point and essentially says, "Hey girl, I know you got attacked but I'm gonna need you to pack your shit and leave. You know, for your safety."
Duffey, who quickly realizes that Malaysia and Jackie have clearly chosen to stand with Tami and not her, is stunned at the lack of compassion.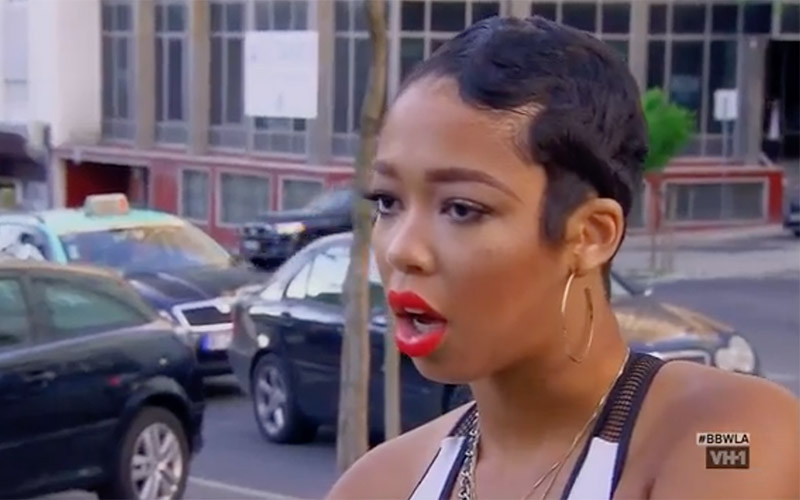 "It's only right. I'm missing money, I could be working right now, there's a lot of things I can be doing right now," says Duffey. "I will go on tour, like I'm supposed to be doing and making my money instead of getting fired."
Tour? Bitch, are you Beyoncé? Why is she talking as if she some headliner who STAYS booked? Even in the realm of DJs, she is not a damn David Guetta, DJ Snake, Calvin Harris, NOTHING. But OK, girl. Do whatever you gotta do to save a lil' face, because ya girl Brandi sure ain't helping you pick the pieces up off the floor. Real talk, that's because Brandi low-key agrees with Tami coming for Duffey, but because she's her "sister," she can't come out and say it.
A Sightseeing Tour Turns Into a Wedding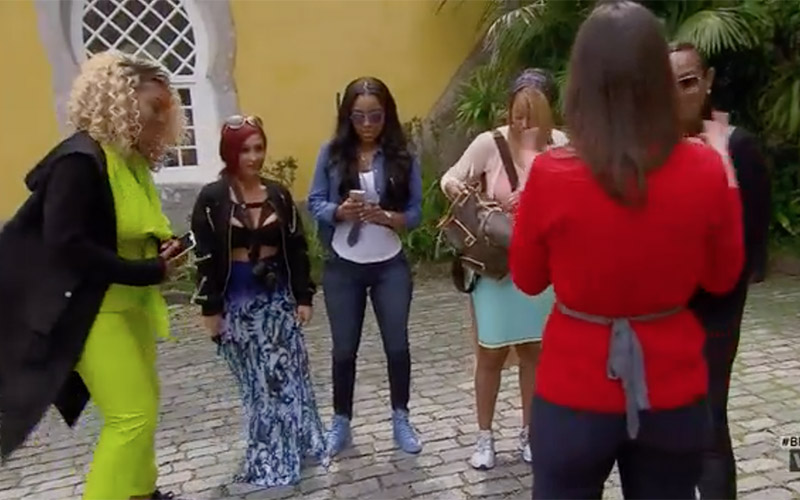 So after Duffey is sent on the next plane back to the States, the girls get on with their Portuguese vacation the following day by heading off to Pena Palace in Sintra, Portugal. Tami, however, is once again nowhere to be found.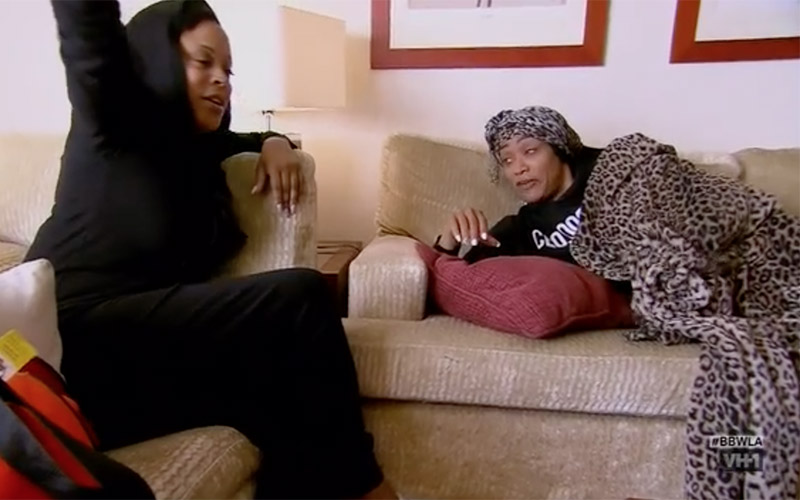 Once again, it appears, Tami is feeling under the weather. We find Tami laid out on her couch with her bonnet on and a leopard-print blanket on her. She feels drained and thinks it might have to do with her assumption that she's pregnant. This little side story about Tami's alleged pregnancy goes on and on but I promise you it's not interesting and in the end, it turns out she wasn't pregnant any damn way.
Real talk: Tami's fertility is not an interesting plot device for the show and the producers need to move on from it.
Because Tami is feeling unwell, and because Shaunie is Tami's shadow, the two of them stay behind as the girls head off to explore the castle.
Jackie loses her mind once she gets to the palace and starts swooning about princes and princesses and about how she spiritually feels like she should've been born in that era. Let's not burst Jackie's bubble and alert her to the fact that as a black woman in Europe at that time, she would've been nobody's princess or queen. But clearly, Jackie feels inspired by her surroundings.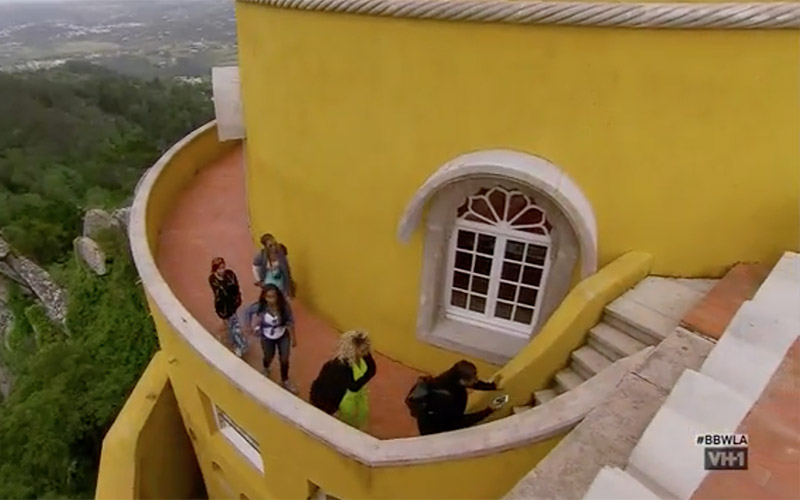 As the group continues on the tour, they reach the top of a set of stairs and Jackie pauses for a moment and you can see her spirit leaving her body as she sees her husband Doug, dressed in a tux, standing with their children for their 20th wedding.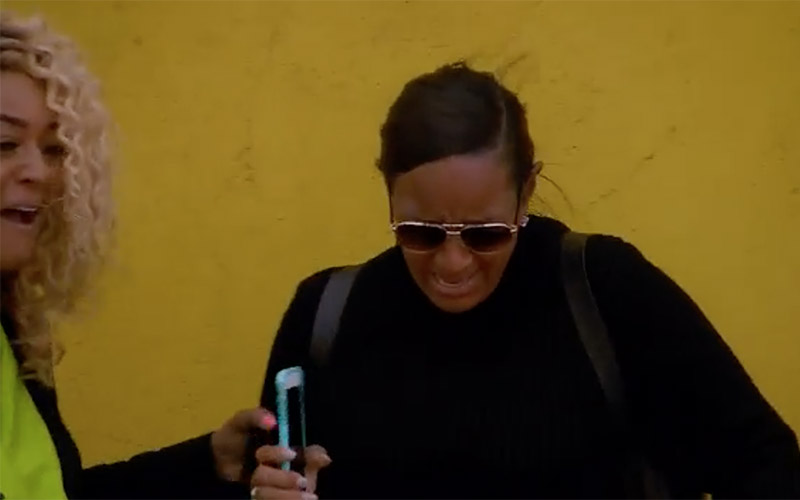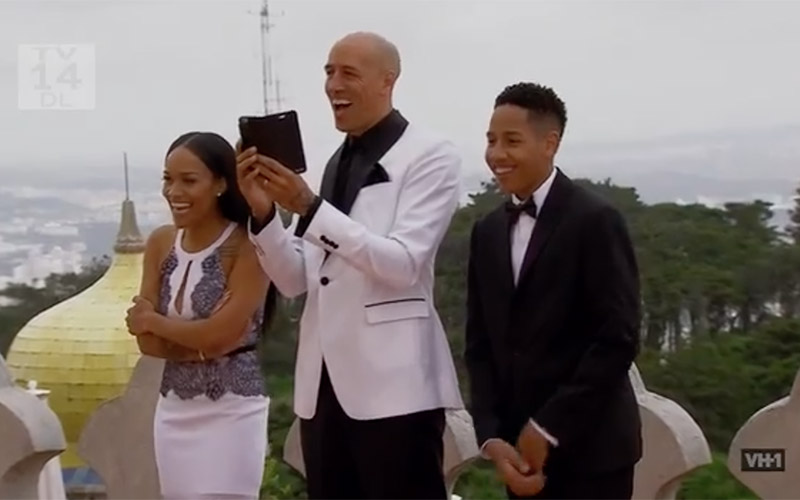 Immediately, Jackie is whisked away to hair and makeup as she prepares for her wedding ceremony. Even though this ceremony is purely ritual and not legal, all of the other ladies who are merely baby mamas, ex-wives and jumpoffs of NBA players, feel inspired by Doug and Jackie's devoted relationship.
Which makes sense since most of these hoes are trying to get a baller to marry them just once. And here Jackie Christie's crazy ass is getting married every damn year. Ain't that a bitch?
Once Jackie's done with her hair and make-up, she emerges to exchange vows with Doug. She's wearing a lace black number and has a tiara on her head. She's really taking this palace thing seriously, huh? She looks like "What If Downton Abbey was recast as a TV One drama based in Oakland" but I guess it's classy for Jackie.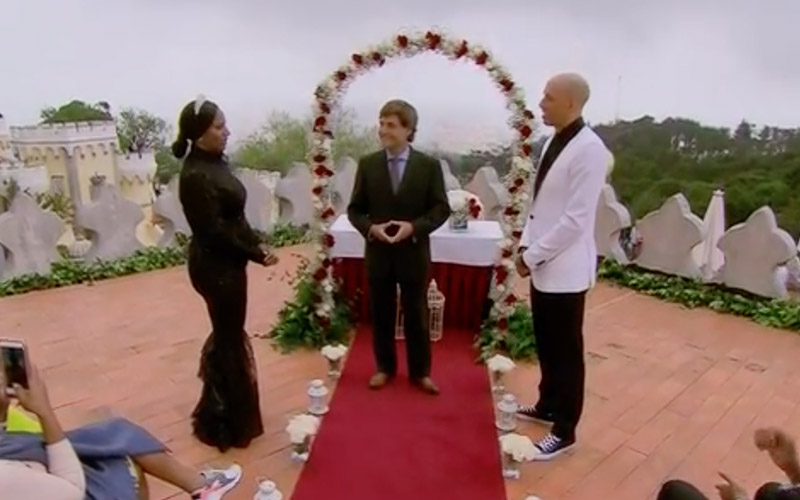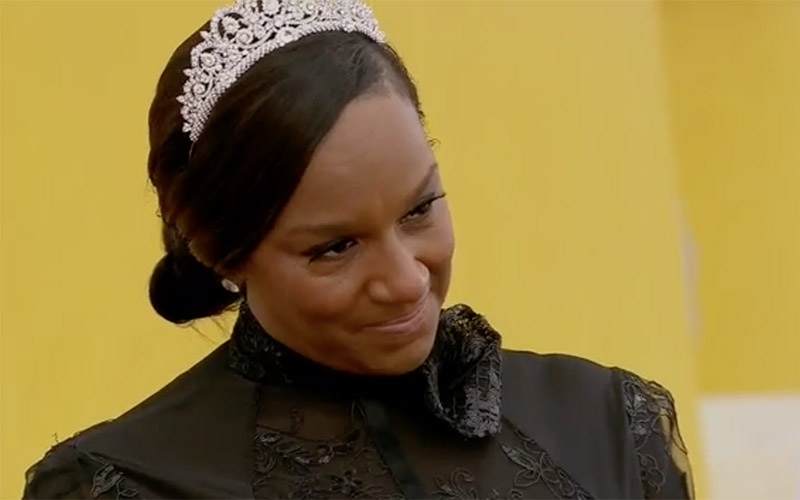 Watch out, Queen Elizabeth! Lady Jackie Christie is coming for her kingdom and she will serve you some tea.
After Doug and Jackie exchange vows and he kisses his bride, for the 20th time, the happy little family walks off to their wedding reception.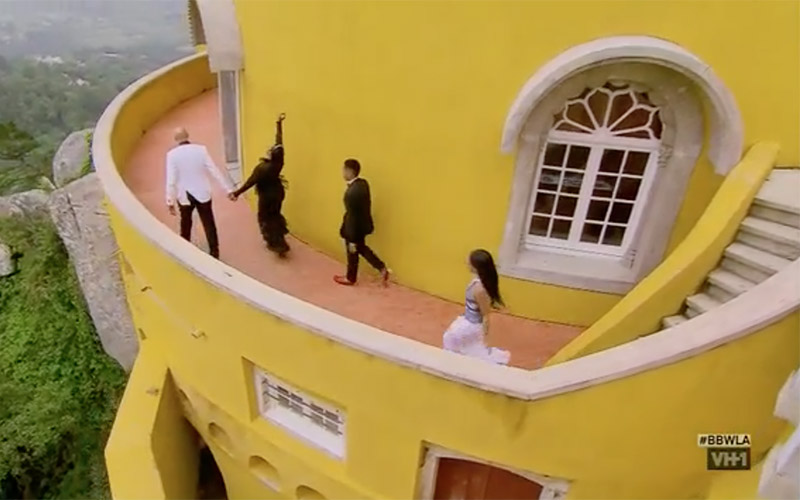 At the reception, which is immaculately decorated, the women continue to marvel at Doug's thoughtfulness and romanticism. But question: While Doug made sure to get all of the decor, flowers, and props for the wedding, why didn't he swing by David's Bridal to get these women more formal clothing? You had Brandi, Malaysia and the Angels breaking bread at your wedding in Lululemon, Forever 21 and Baby Phat.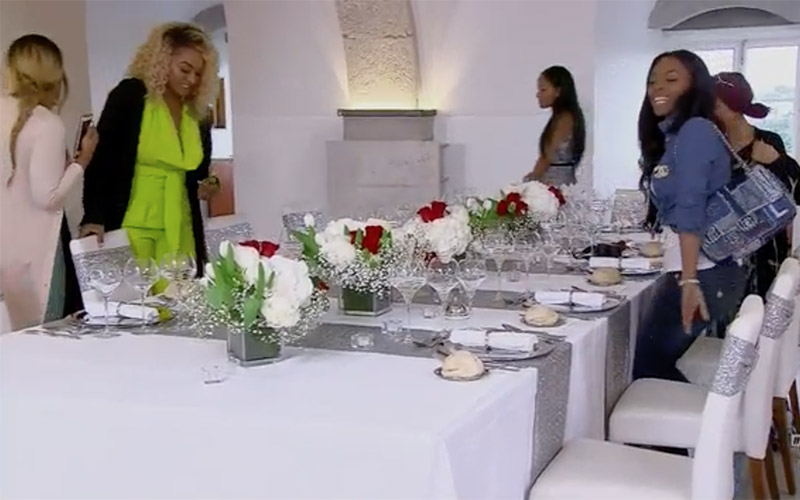 That's a hood look.
At the dinner reception, Doug inquires about Tami, Shaunie and Duffey, who are all missing from the table. That's when the ladies inform him about the assault and drama that took place the day before. Doug acts shocked, as if that isn't what this ratchet band of women have been doing on this show season after season.
But the festivities continue without incident and the gang catches up with Tami and Shaunie in the hotel lobby.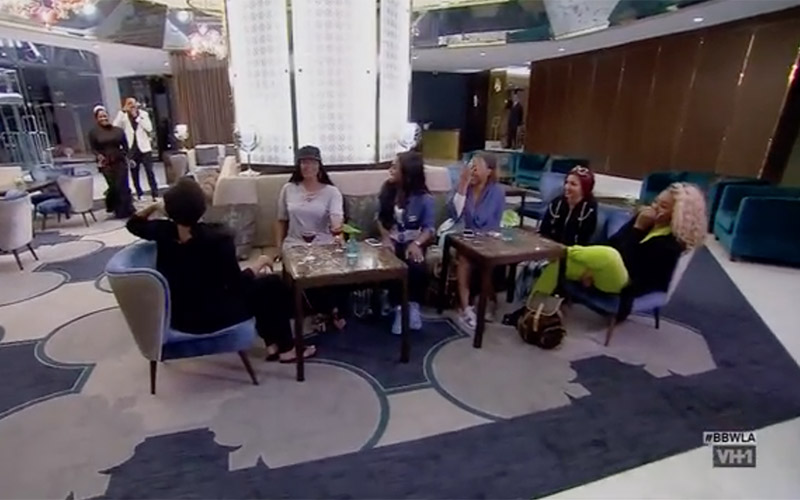 Tami and Shaunie are expecting to hear about their sightseeing adventures but Brandi, Malaysia and the Angels tell Tami and Shaunie that they instead participated in Jackie's surprise 20th wedding. Stunned that their decision to call out sick resulted in them missing out on the wedding, Tami and Shaunie are remorseful that they skipped out on the day.
Doug and Jackie, in a rare display of class, bear them no grudges however and warmly greet Thing 1 (Tami) and Thing 2 (Shaunie).
In an attempt to make things better though, Shaunie and Tami surprise the happy couple with a first dance experience that includes a Portuguese man playing the guitar and serenading them as they dance on a bed of rose petals.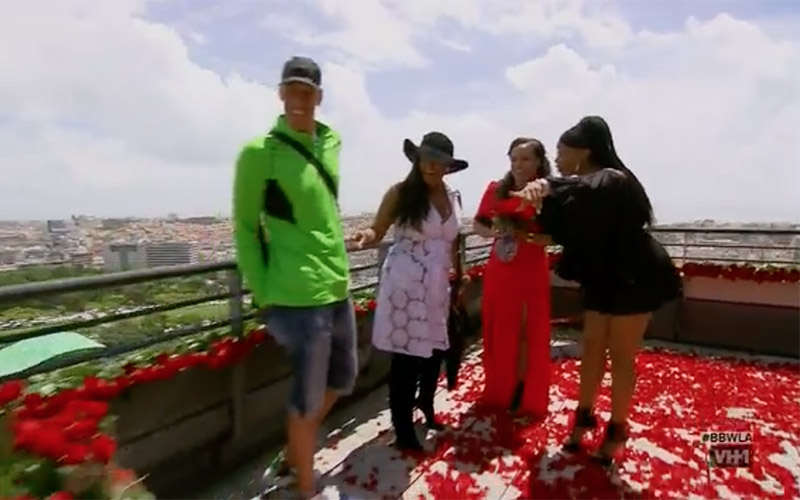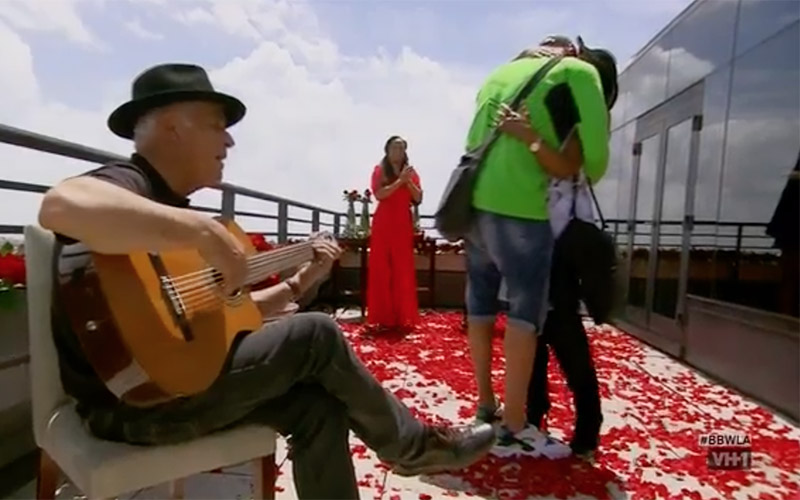 It's a nice reminder that even though Tami and Shaunie have played the sinister puppet master role for much of this season, that when they want to be, they can be good human beings.
And with that, the fifth season of BBWLA comes to an end. It's a strangely anticlimactic end to what has otherwise been a highly charged season though. One more episode to tie up the Duffey/Tami situation and provide some resolution to the Angel beef with the two messy white women Shaunie and Tami randomly introduced to the group would've been good.
Hopefully, that just makes for a better reunion special.
Be the first to receive breaking news alerts and more stories like this by subscribing to our mailing list.