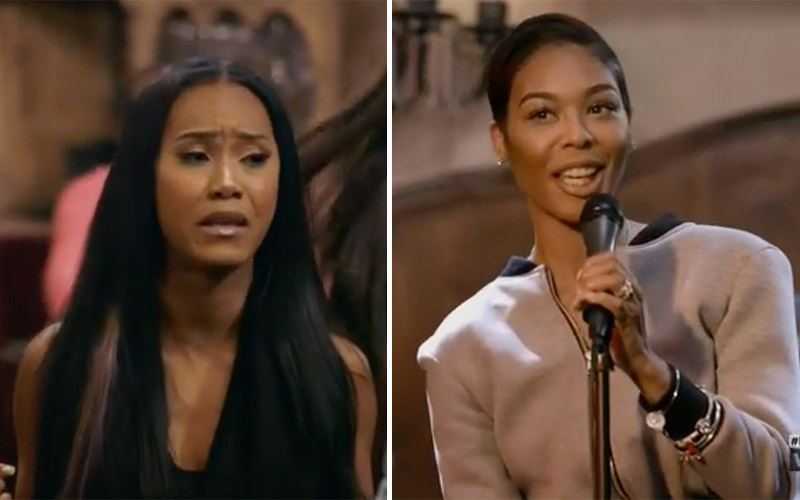 The Summer Olympic Games are well and done over in Rio de Janiero, Brazil, but for some reason, Moniece Slaughter is over here in L.A. going hard for that gold in the Petty Olympics.
As the self-appointed villain of this season of Love & Hip Hop Hollywood, Moniece has made it her business to antagonize and violate Lil' Brandi Boyd and her "sister" Princess Love all season long.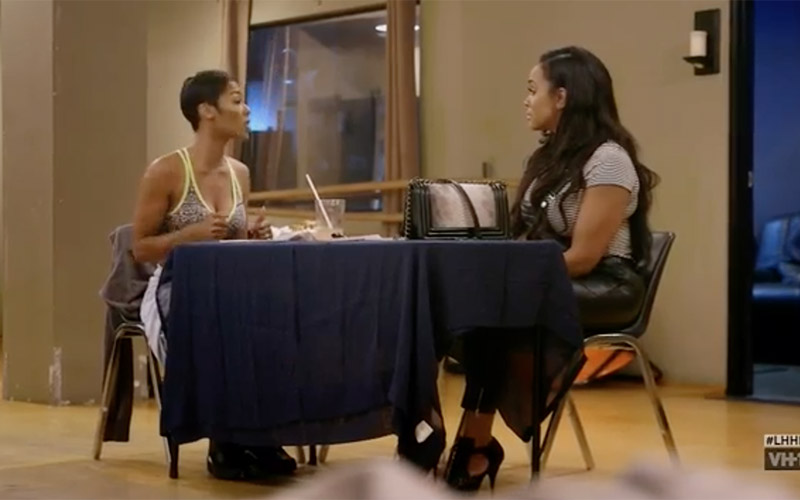 Having successfully gotten into several shouting matches with both ladies already, Moniece hatches a scheme with Masika to go after Lil' Brandi and Princess once again.
OK, "hatches a scheme" is giving Masika too much responsibility for Moniece's trickery. It was more like Masika relayed to Moniece her run-in with Lil' Brandi at the studio and Moniece seized on that dust-up as an excuse to invite Lil' B to her listening party and then embarrass her with some "word on the street is…" mess about her husband, Max, and some Becky she got into it with.
Here's where things get really messy. As trashy and scandalous as LHHH is, you can tell that Lil' Brandi is being protected by Mona and the producers because the sloppy editing job they did on the backstory about this mystery Becky that Moniece supposedly got dirt on leaves the facts surrounding the incident as clear as mud. But here's the gist of it: Max, allegedly, was dealing with a Becky on the side that Brandi found out about and eventually confronted this Becky which resulted in some kind of assault that resulted in a police report that Moniece got her hands on.
In an attempt to "destroy" Brandi's marriage, Moniece decides to invite Brandi and Princess to her listening party for her single "Bad Bitches Do," so she can expose her publicly. Mind you, all of this is to pay Lil' B back for calling Moniece a bad mother on the reunion.
Damn, Moniece can wear a grudge like the baddest winter coat.
So Moniece extends an invite to Princess and Brandi to her event via DM and since the producers tell them to, they show up for the event knowing full well Moniece ain't tryin' to be friends with nobody.
While last time, Moniece went after Princess pretty hard, exposing her previous romantic history with her soon-to-be-husband Ray J, Moniece kept her sights laser focused on Brandi.
Petty Moniece stepped to the mic and thanked the crowd for their time and support, and then she politely tapped the mic as she spilled the tea about Lil' Brandi's tussle with Max's alleged Becky with the Good Hair.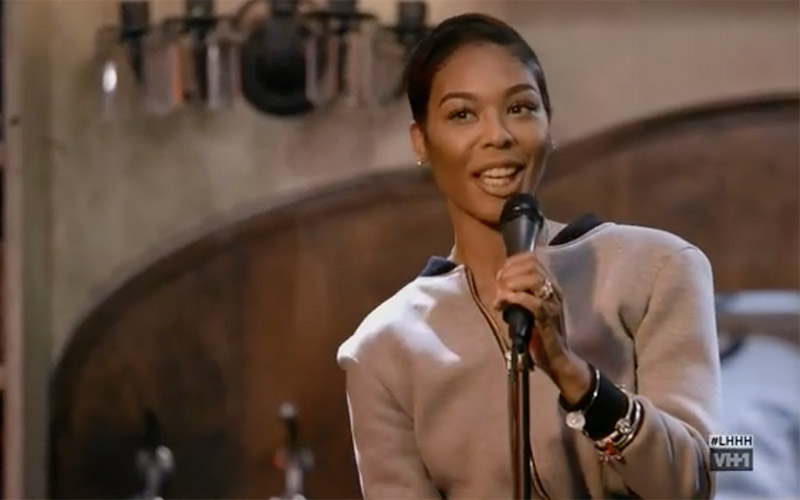 Again, the editing on this story is awful, and you can tell the producers cut a lot of Moniece's speech, but here's what she says:
"I also wanted to share the fact that, Brandi, Becky found me. And she was not serving me lemonade, she was serving me piping hot tea. Brandi went looking for her husband, and then she attacked Becky and then she was arrested. So I've come to the conclusion, that if that were my life, I'd be unhappy too."
"The real story with Becky is it was a very dangerous situation and the police had to be called. But let's be clear here: It had nothing to do with my husband," claimed Brandi, who says everything Moniece is saying is a lie, but that's hard to buy considering Moniece's source is a police report.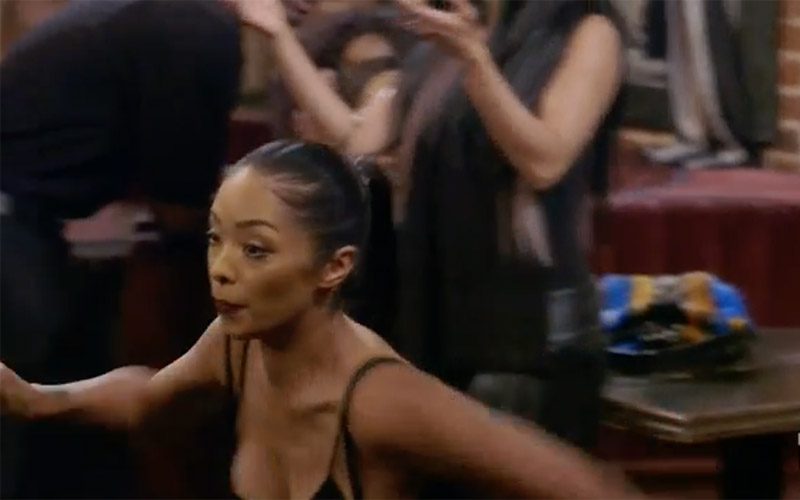 Before you could say "Sexy Can I?" Princess got up and out of her seat, and charged at Moniece like she was gonna throw bows with a female impersonator on Jerry Springer.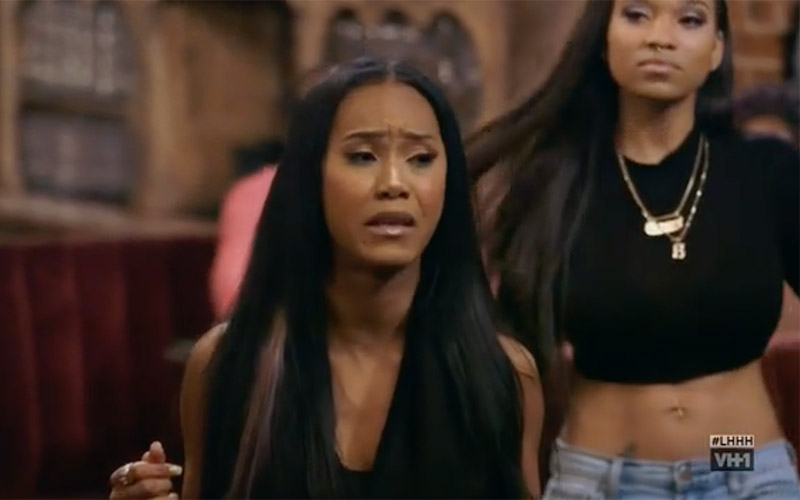 Lil' Brandi, clearly distraught and annoyed, mouthed off and then stormed out.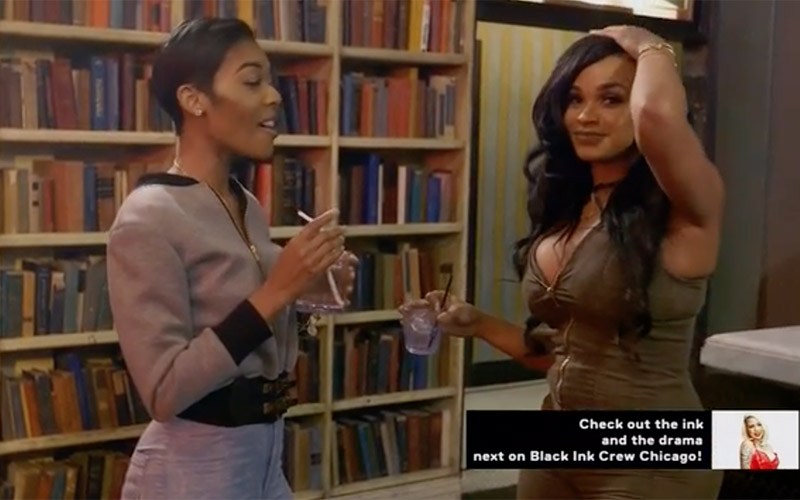 Meanwhile, Moniece and Masika enjoy their plotting and scheming and call it a night. Moniece Slaughter is officially the queen of petty.
Princess Reunites With Her Grandma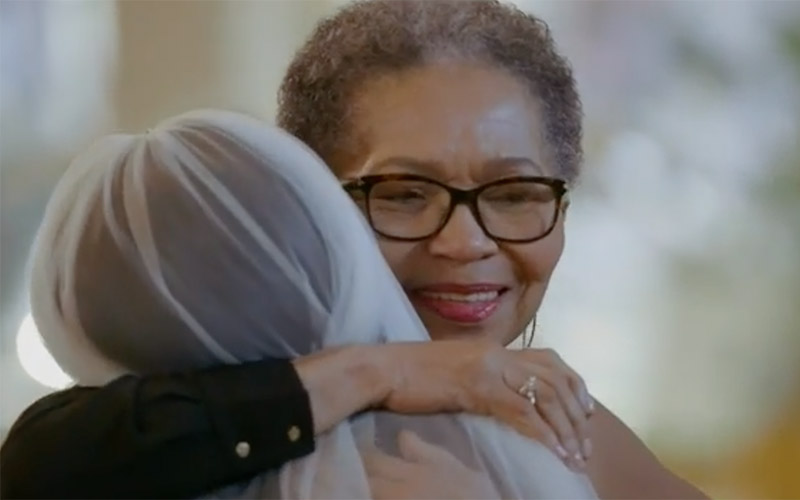 While LHHH tends to focus on ratchet and rowdy behavior, the producers decided to humanize Princess a bit by focusing in on her broken family history. Again, the producers do an utterly piss poor job of explaining the back story, but Princess is largely estranged from her family. She last spoke to her father a year ago and prior to that, she didn't speak to him for 10 years.
Why? We have no idea and the LHHH producers don't feel obligated to explain.
So Princess is at a bridal boutique trying on dresses and boo-hooing about her lack of a family connection in her confessional scenes. Ray J, however, comes through in the clutch and surprises Princess by bringing her paternal grandmother to the bridal shop. Princess is genuinely surprised and delighted by her granny's appearance and grandma seems happy to see her as well. Although she does throw a little shade on Princess's mama and 'em by saying Princess can "count on this side of the family." Yikes.
Willie Tries to Woo His Wife Back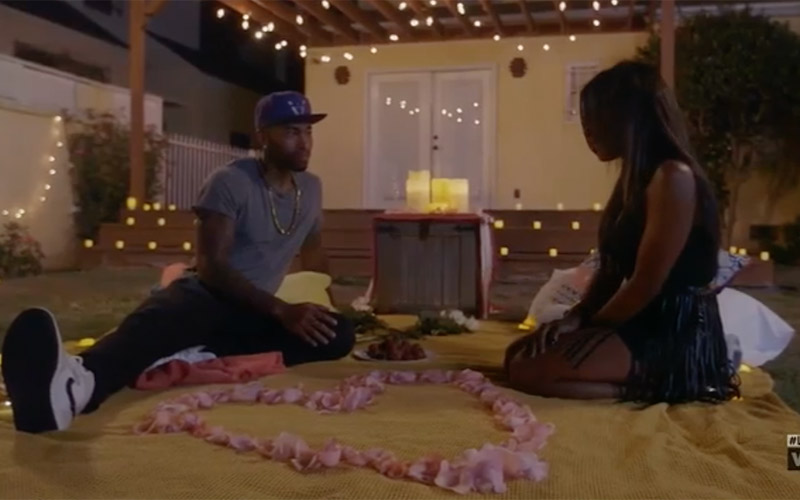 After denying that he actually crossed the line physically with his ex, Kyesha, Willie has now been forced to come clean to his wife, Shanda. Unfortunately, it's too little too late and she's mad as hell about being cheated on and having her wig snatched by her husband's side chick in public. Honestly, her fury is understandable.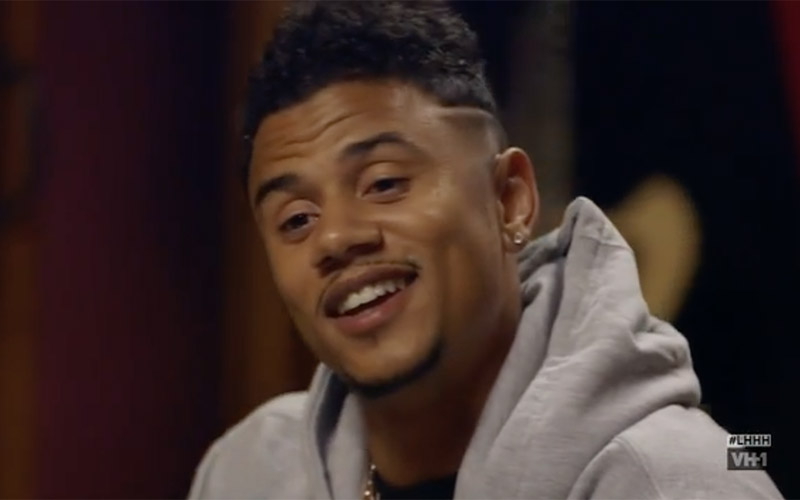 In an attempt to make things right, Willie seeks the counsel of Lil' Fizz, who pretty much has no other character on the cast to interact with at this point since he moved out of Moniece's house and got dumped by Nikki Baby. Fizz advises Willie to buy Shanda flowers and set a romantic mood. Because yes, nothing makes infidelity go down more smoothly than a box of chocolates and some scented candles from Bed, Bath and Beyond.
Unsurprisingly, Shanda is unimpressed and unmoved by Willie's gesture and after a brief conversation, walks her ass right into the house and leaves Willie outside, all by himself, with his little midnight picnic setup.
Realizing that begging and pleading isn't going to cut it, Willie decides to give Shanda her space by moving out of the house.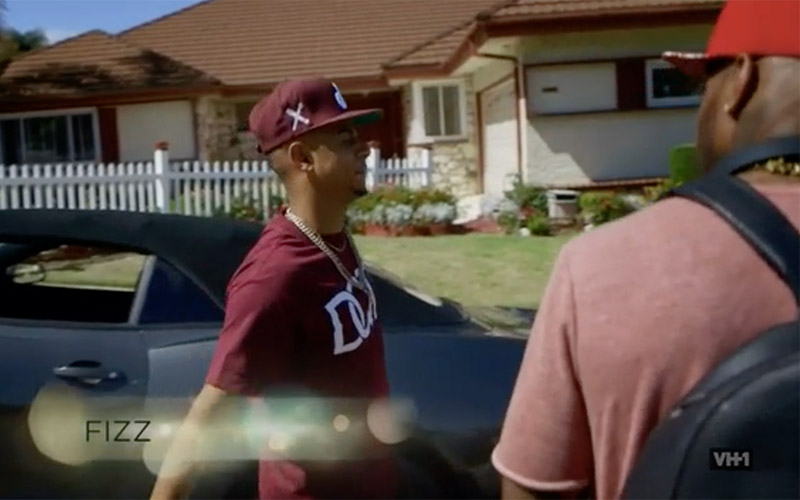 He tearfully packs his belongings and then gets into Fizz's car, implying that he'll be rooming with his new light-skinned best friend.
I really hope Willie and Shanda can work things out eventually and I hope Lil' Fizz gets a storyline that's more substantial than playing sidekick to a secondary character like Willie. With Omarion gone, this really should've been his season to shine.
Be the first to receive breaking news alerts and more stories like this by subscribing to our mailing list.