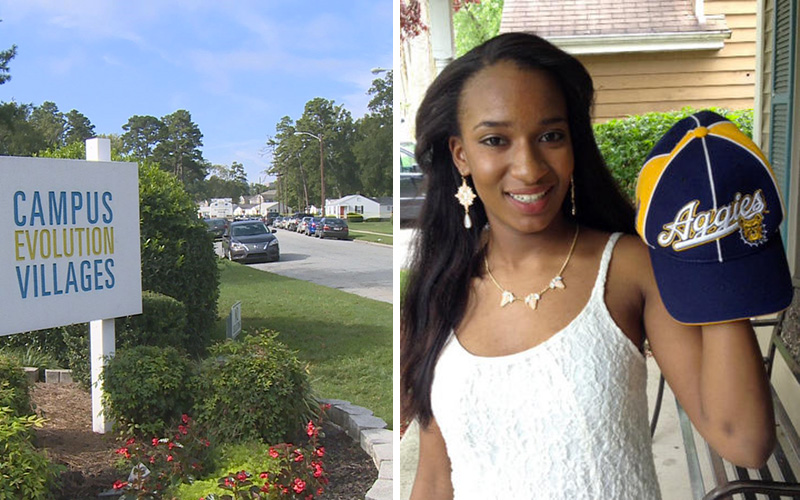 Two North Carolina A&T State University students, Alisia Dieudonne, 19, and Ahmad Campbell, 21, were shot and killed at an off-campus house party this past weekend.
Here are some things to know about the shooting:
1. Both students were shot by an unknown gunman.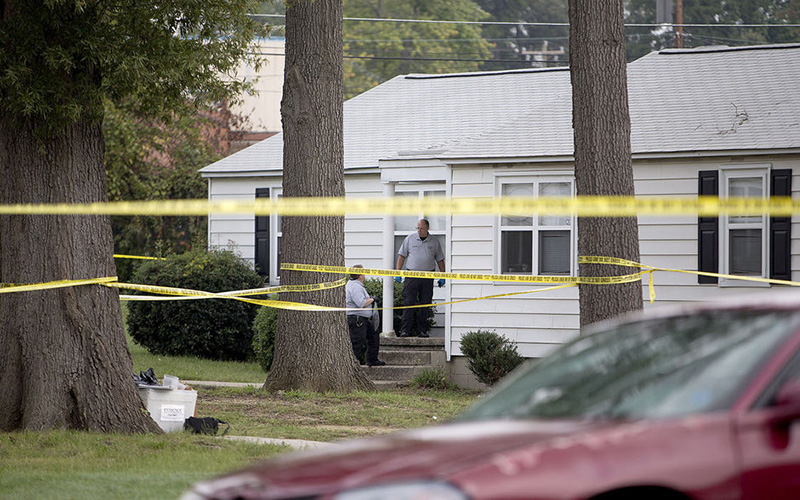 Officers responded to a reported disturbance around 2:10 a.m. at 911 Circle Drive in Greensboro, N.C. Once they arrived, police found 19-year-old Alisia Dieudonne and 21-year-old Ahmad Campbell shot inside the residence. Both students were taken to a local hospital where they were pronounced dead.
Greensboro police said that the students were innocent bystanders to a fight that broke out during a party at the home. "We don't have anything indicating the two students were involved in the altercation. They were two kids being college kids and it's very sad," Greensboro Police Cpl. M.D. Matthews said in a statement.
Police also said that witnesses have cooperated with them, but they have yet to determine a suspect, the weapon used, or the number of guests at the party.
"This is a really sad day. We're just hoping people will come forward with information," Greensboro Police Capt. Nathaniel Davis said.
Anyone with information on the shooting has been urged to contact Greensboro Police at 336-373-2287.
2. The student who threw the house party knew both victims and he says they were unaware of the fight that broke out in his home until moments before they were shot.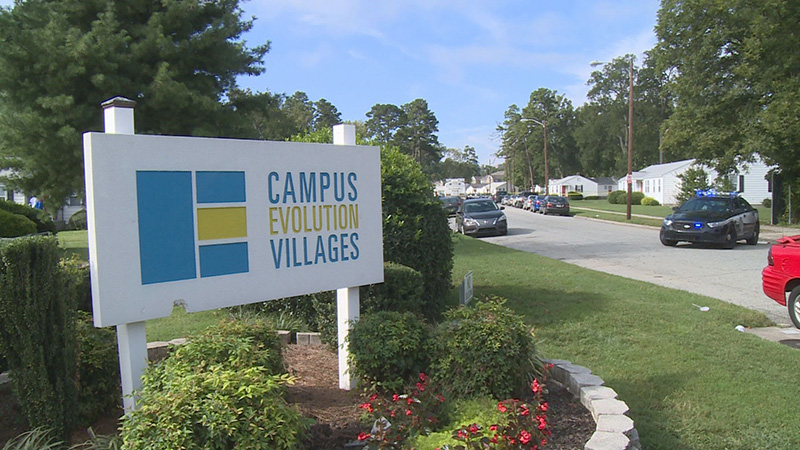 Nicholas Jeffers, a journalism and mass communication student at the University, told Greensboro News & Record that he invited a small group of friends over to his apartment after leaving a party across town, but as the night went on, "hundreds of people" showed up to the party. Jeffers said he later learned someone posted the party on social media, which he believes is the reason his party attracted such a huge crowd.
"At one point, it was 10 or 12. Thirty minutes later, there were 50," he said.
Jeffers said he tried to get the uninvited guests to leave his apartment, but an altercation broke out after someone hit another person over the head with a bottle. As everyone was leaving the party, Jeffers said another fight broke out outside the apartment, and then he heard three shots fired. He said inside his home he found Dieudonne and Campbell both shot.
"I'm stunned because it didn't have to go this far," Jeffers said.
Jeffers, who was friends with both students, said that Dieudonne and Campbell didn't know about the first fight that broke out until he told them, just moments before someone shot and killed both of them. He said he believes the men who fired the shots were not students.
3. Alisia Dieudonne and Ahmad Campbell's friends described them both as "good people."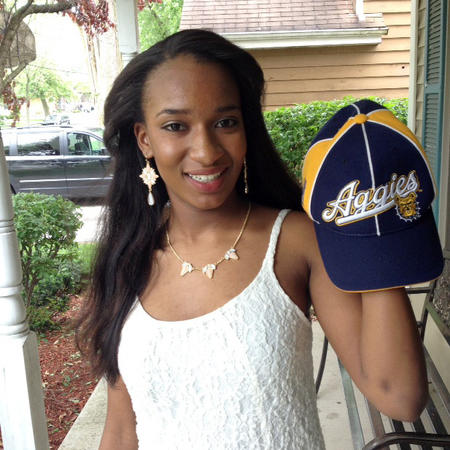 Friends say that both Alisia Dieudonne and Ahmad Campbell were "real friendly" and "good people."
Jaylon Russell, a friend of Dieudonne, told WFMY that she loved to dance, was energetic and always smiled. "It's awful because I had seen her yesterday before everything had happened. I gave her hug and said, 'I'll see you whenever I see you.' And to know I won't see her is horrible," Russell said.
North Carolina A&T State University's Chancellor Harold Martin said in a statement that both students were "vitally important members of the Aggie family."
Nicholas Jeffers, the guy who threw the party, said that Dieudonne was a loyal friend and like family to him. "Once you were friends, she was the type of person that always had your back," he said.
4. Alisia Dieudonne's family wants justice to be served.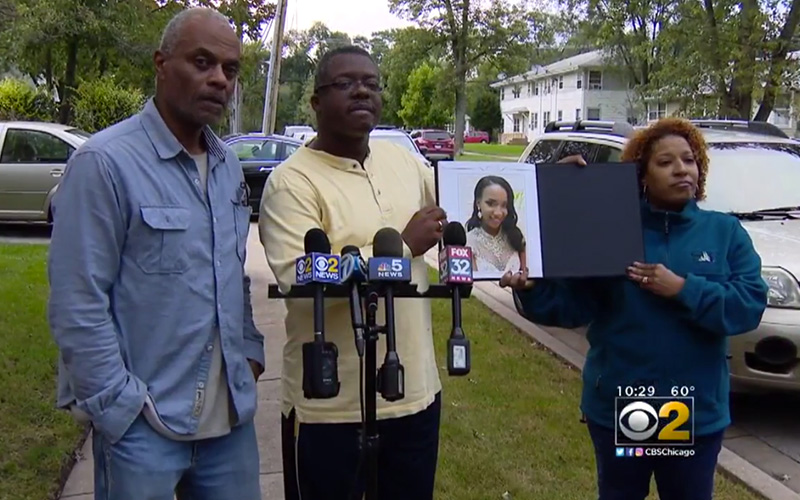 Alisia Dieudonne was a sophomore computer science major at North Carolina A&T University. Her family says she was an accomplished and intelligent student who hoped to one day establish a career in technology.
"She was smart and energetic. She liked being a college student — she was a sophomore and even went to summer school to earn more credits. It was very important to her," Dieudonne's stepfather James Hill III told Chicago Tribune. "She was a hard worker. She cared a lot about how she did. She put forth a valiant effort … like I said, she wanted to be successful."
According to Hill, Dieudonne was the youngest of five siblings and traveled home to Homewood, Illinois as often as she could to visit family.
"She was popular, smart and all she wanted to do was make good on her education and be like her siblings," he said. "She was the last one to go to college. She wanted to finish school and do well like everyone else."
Hill says that the family won't stop until the killer is caught and justice is served. "We are going to work with whoever we have to work with to bring these people to justice, whoever they are," he said.
Dieudonne's mother spoke with CBS Chicago and said her daughter didn't deserve her life to be cut short. "She went to school to get an education, and that's all she wanted to do — she wanted to make something of herself," Mary Dieudonne-Hill said.
Her mother added that she doesn't want her daughter to die in vain. "She lived. And I don't want her to die for nothing, so we have to do something about this violence that's going on in our country," Mrs. Dieudonne-Hill said.
5. The University offered a safety forum following the shooting.
After the fatal shooting, the University held a forum to discuss safety at off-campus parties. N.C. A&T's Dean of Students Mark Williams begged students to stop attending the parties.
"I plead with each and every one of you not to go to these house parties. I know there are party promoters that pay students to host these house parties. I don't know that that happened in this situation but do not host these parties," he said.
N.C. A&T Police Chief Charles Wilson Jr. also said his staff cannot prevent what happens off campus and also urged students to avoid house parties. Students also voiced their concerns at the meeting, with some calling for emergency call buttons that didn't work on campus to be fixed immediately.
"Stuff is not getting done. We look at you to get stuff done but nothing is getting done,"one student said. "I am scared for my little brother and sister because they could get shot while trying to have fun. It hurts to see someone I care about get hurt for something so stupid."
6. A prayer vigil was held for the victims.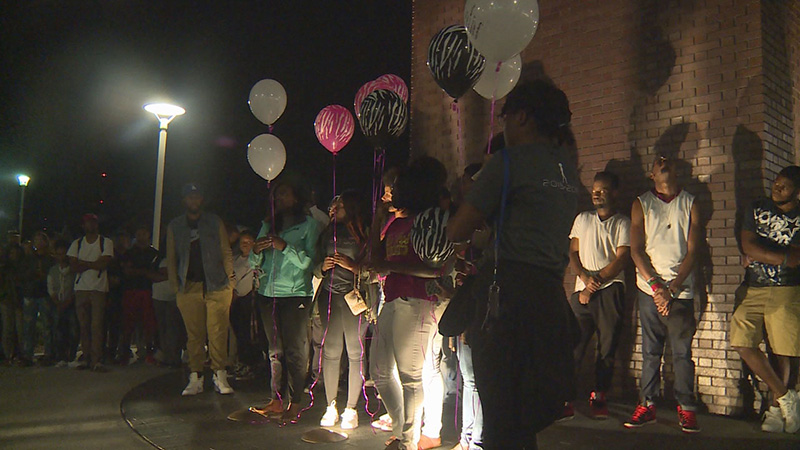 A few hundred students gathered Sunday night (Oct. 2) to pray and remember Alisia Dieudonne and Ahmad Campbell at the campus clock tower.
"As Aggies we can be a family and we can come together," vigil organizer and A&T sophomore Ashton Ross said.
Be the first to receive breaking news alerts and more stories like this by subscribing to our mailing list.