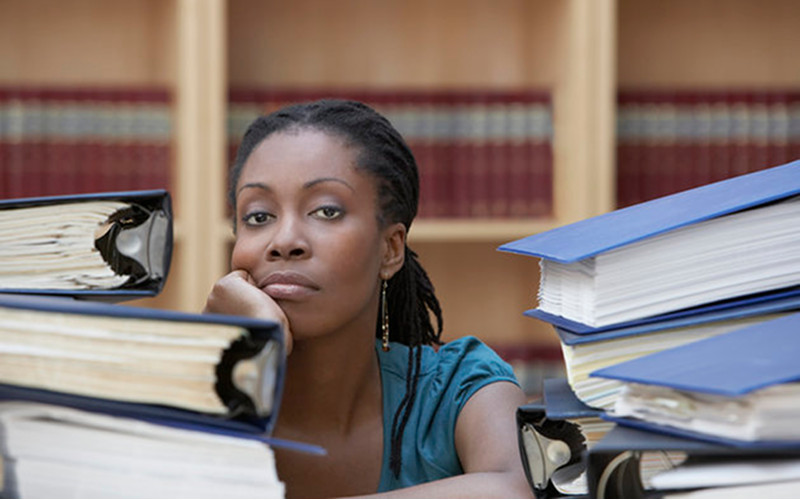 Ignorant and racist employers are probably rejoicing at the moment. Apparently, it's perfectly legal to deny someone a job because of dreadlocks! A U.S. Court of Appeals has dismissed a lawsuit and ruled a company has the right to not hire someone based on their hairstyle alone.
The discrimination lawsuit was filed by the Equal Employment Opportunity Commission against insurance-processing claims company, CMS. The company rescinded a job offer from a woman after determining the dreadlocked style "tends to get messy" and mandates all employees must "project a professional and businesslike image."
The EEOC used Title VII of the Civil Rights Act of 1964 as a defense. The law makes it illegal for employers to refuse hire or fire someone based on race, color, religion, sex, or national origin.
The EEOC argued:
"The prohibition of dreadlocks in the workplace constitutes race discrimination, because dreadlocks are a manner of wearing the hair that is physiologically and culturally associated with people of African descent."
However, the appeals court did not agree. Judge Adalberto Jordan announced the decision and stated:
"As far as we can tell, every court to have considered the issue has rejected the argument that Title VII protects hairstyles culturally associated with race."
It's unfortunate that hairstyles such as dreadlocks, twists, and cornrows continue to be considered "messy" and "unprofessional" for people of color. Yet, slap the style on a few white models and it becomes high-fashion.
The style of one's hair has nothing to do with competency at the job at hand. However, discriminating against and refusing to hire someone over dreadlocks definitely reveals your racial prejudice or, at the very least, your ignorance.
Be the first to receive breaking news alerts and more stories like this by subscribing to our mailing list.