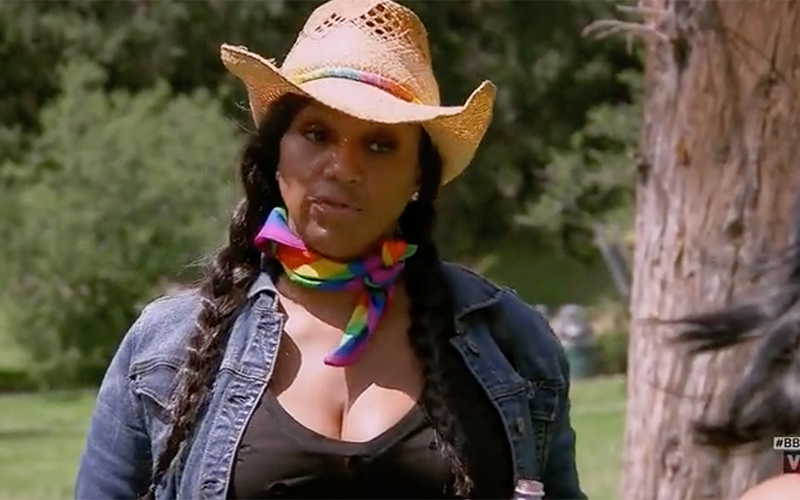 Jackie Christie is a hurricane. And you know what everyone on the cast of Basketball Wives L.A. has learned after Jackie's meltdown? You can't stop Hurricane Christie.
So once the Bossard started flowing in Jackie's system at Angel Brinks' party, there was really no backing down from the hot mess tsunami that was unleashed on everyone.
But after having some time to sober up and sort through her feelings, Jackie realizes that although she had every right to be annoyed and upset at Angel Brinks' team for leaving her Bossard liquor in a box on the floor, she may have overreacted a tad.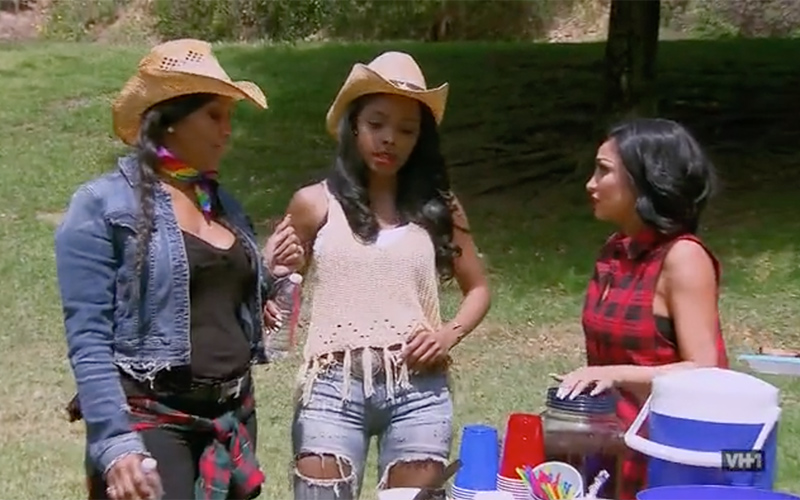 While attending Tami and Duffey's "Grills on Grills" barbecue, Jackie, Angel Love and Angel Brinks finally had a chance to hash things out.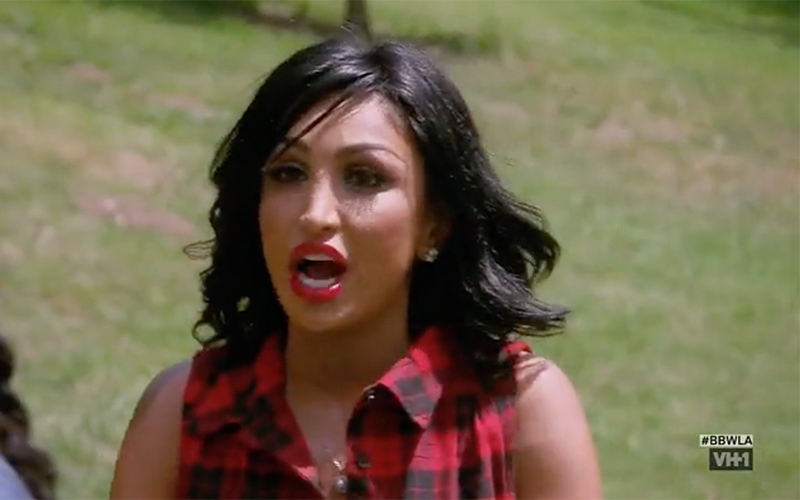 In a surprise move, Angel Brinks actually stood up for herself and shouted at Jackie as she made it clear that she did not find her outrageous behavior acceptable, nor did she appreciate her leaving her custom gown in tatters.
Jackie, for once, articulated herself clearly and told Angel that what set her off was seeing the liquor she had offered to Angel as the event sponsor on the floor. Angel rightfully pointed out that if Jackie had brought it to her attention, instead of flipping out, she would have been glad to address it.
Alright, grown woman. Tell it like it is.
While Jackie was honest about being pissed at Angel about her cognac being disrespected, she was NOT honest about the shade that she was throwing left and right about Angel Brinks' dress. She told Malaysia and all of them that the dress was too damn tight and not fitted properly. And she blamed Angel Brinks for it because she said Angel cancelled her fitting.
But Jackie knew that her behavior was uncalled for and when Angel Brinks told her that she embarrassed her in front her mama, her daddy, her kids and the media, Jackie had no choice but to apologize and say, "I hope I didn't ruin your event," with the saddest puppy dog eyes.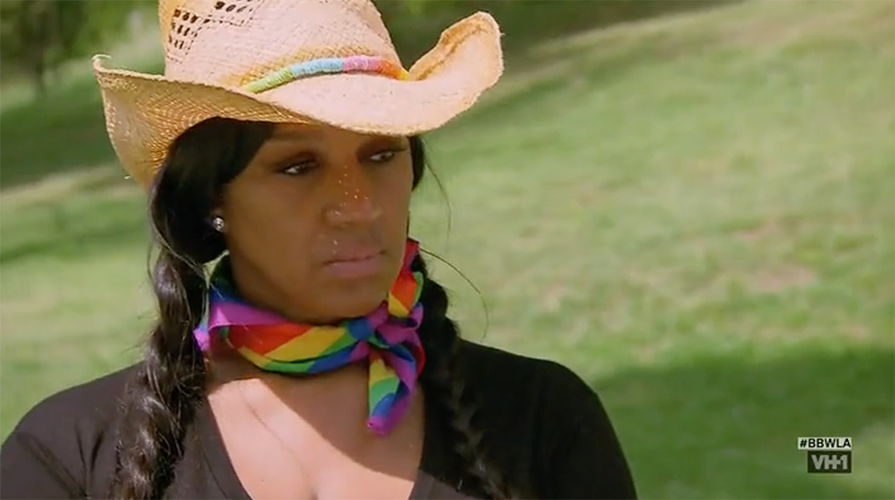 Bitch, really? It's too late for that. But thank you for the entertainment and for saying sorry.
Tami Roman and Duffey Cement Their Enemy Status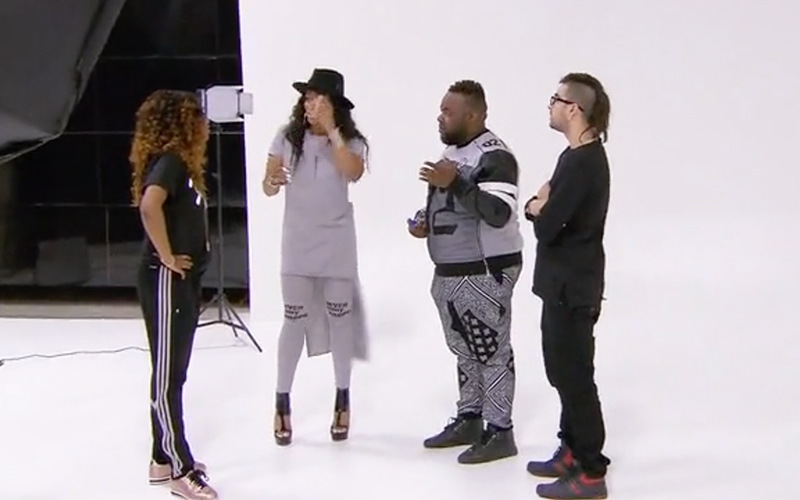 So things between Tami and Duffey didn't go down so well when Tami decided to fire her as the director for her daughter Jazz's video.
Tami and Duffey traded insults as Tami quoted Shaunie O'Neal's words "Thank you for your services" to Duffey's face. Feeling slighted, Duffey quipped that she was doing Tami and her daughter a favor since she works with "real" artists like Slim Thug and Drake.
Now, bitch, Slim Thug hasn't been hot since 2008. And we're gonna need some receipts on that Drake connection because spinning tracks at a Drake after-party ain't enough.
And let's keep it really real: No one heard of you before you stepped on this BBWLA show, boo.
So yes, Jazz is a nobody and she's definitely not an established star, but neither are you. So don't act like you're a household name when you're not. You ain't Beyoncé. Hell, you ain't even Solange.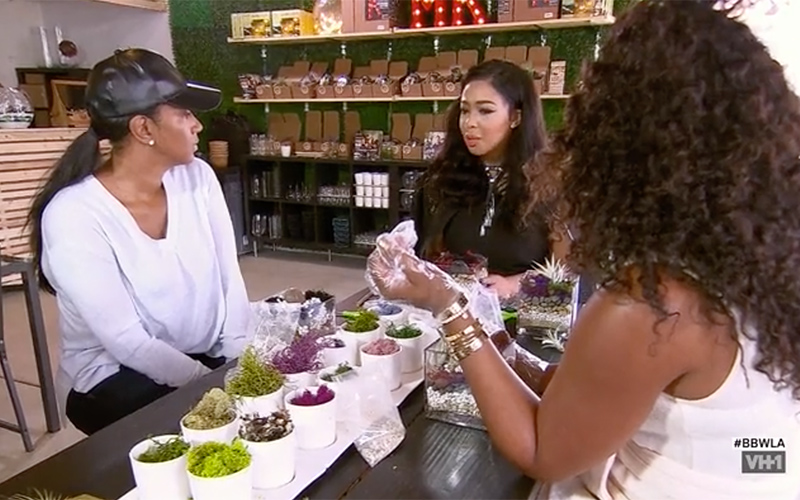 Later during the episode, Jackie, Duffey and Brandi sit down to do a little terrarium therapy. You have to love how these producers make these women do the most for this show. Can Jackie even pronounce terrarium on a good day?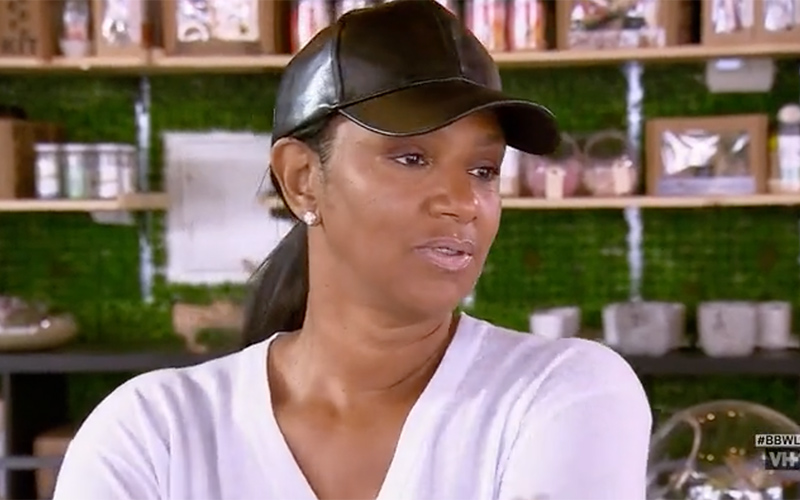 The answer is no. But what Jackie can pronounce is "messy" and she proceeds to be messy as all hell and asks Duffey about the drama that went down between her and Tami.
Duffey explains how Tami was aggressive and disrespectful to her and even shoved her. She even admits that she took off the gloves and dissed Jazz once Tami shoved her. But Duffey is NOT owning the fact that she was doing a shit job of "directing" Jazz's video. And her "sister" Brandi even called her out on this on the sly, by offering that Tami's reaction may have been due her "panicking" about her daughter's video coming together.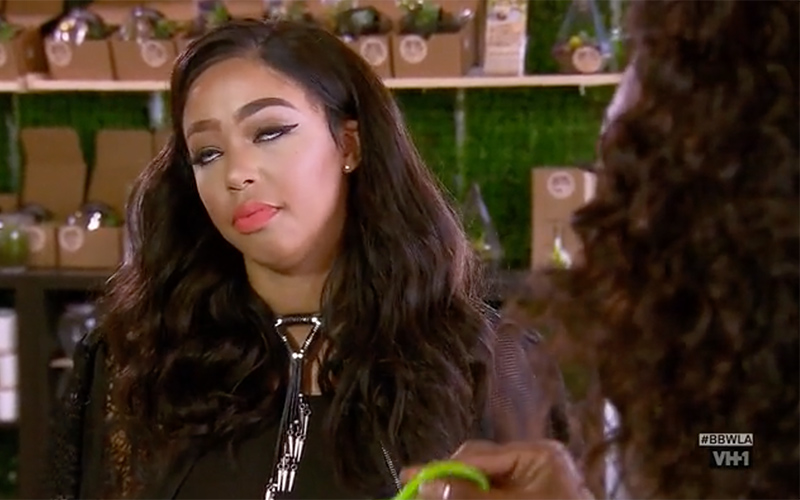 Duffey is not here for it and she immediately calls Brandi's loyalty and friendship into question for even daring to bring up the truth.
This is why these women continue to be in this cycle of petty and mess. They refuse to call each other on their shit all in the name of friendship.
On the flip side, Tami is busy on the set of Jazz's video shoot and she invites Shaunie to pay a visit. Angel Love also pops by to give Jazz some video vixen lessons, which turns out hilarious, because tom boy Jazz clearly was not built for that femme fatale life.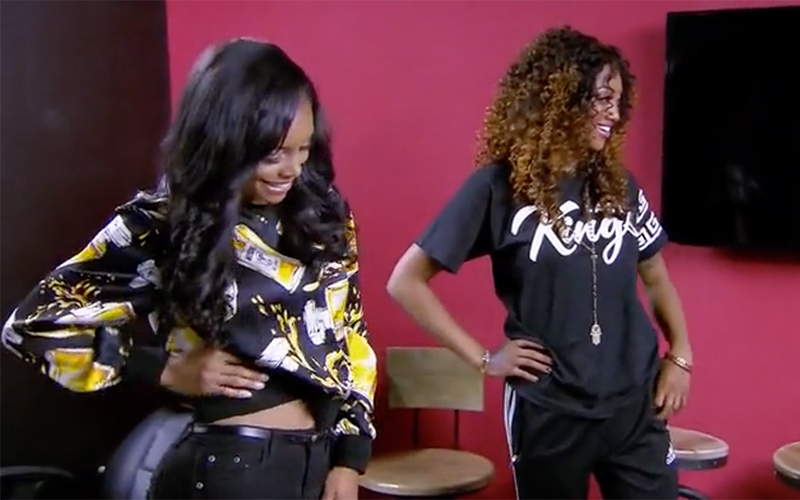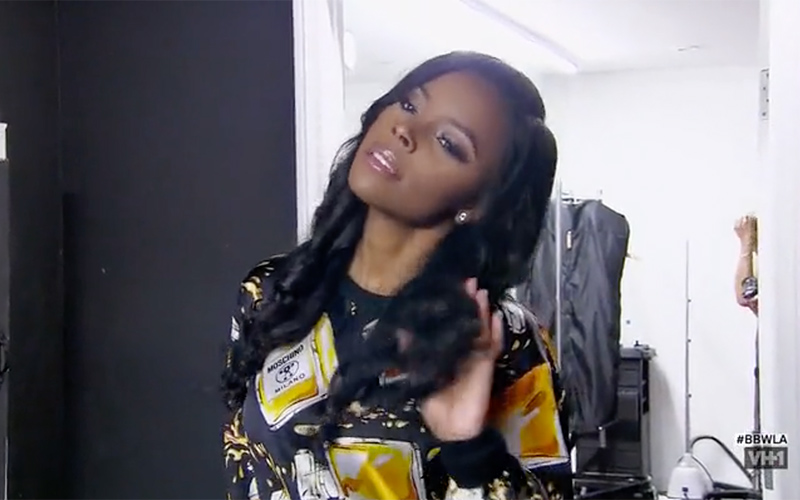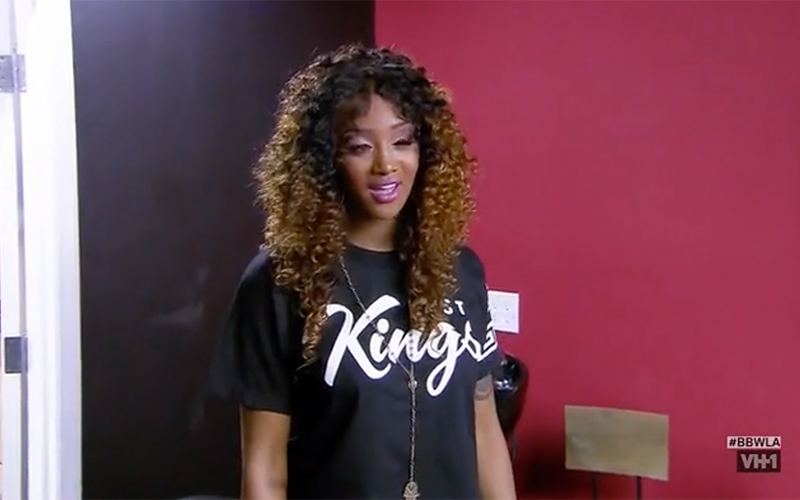 Truth be told, Tami's video concept looks unimpressive and uninspired. So I'm not sure how much better off she was firing Duffey, but then again she claims she only had a day to pull everything together, so maybe that's why she went with just a plain white backdrop and two dancers as a concept.
In her retelling of the confrontation between her and Duffey to Shaunie, Tami makes it very clear that she and Duffey will never, ever be friends. And in fact, she says verbatim, the next time they see each other, she will lay hands on her because she will "cut a bitch."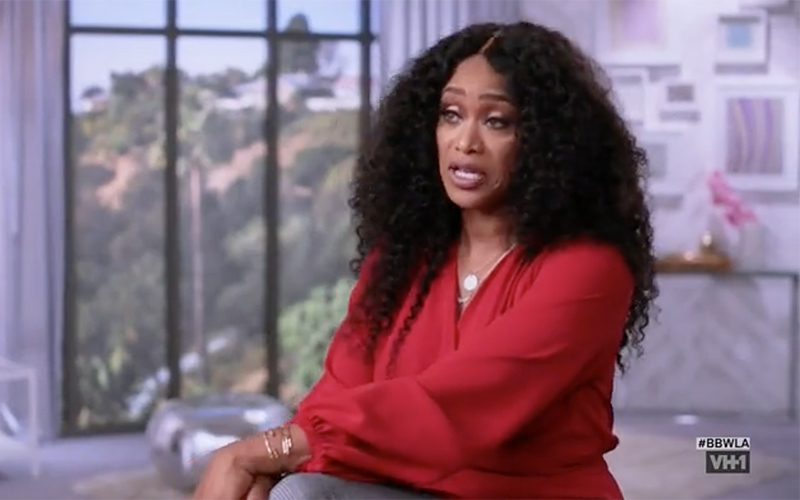 Duffey, look at that face. Does she look like she's bluffing? Is Tami Roman someone you want hating your guts? This might be one line that's better left uncrossed. Cut your losses on the video, put your pride aside and move on with your life.
Be the first to receive breaking news alerts and more stories like this by subscribing to our mailing list.