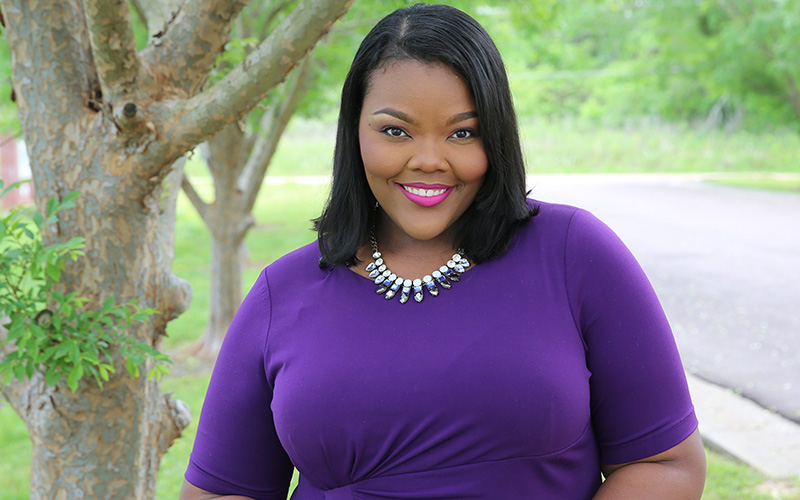 A Mississippi town and newsroom are in mourning after a young reporter died Friday (Sep. 16) of what's being reported as "natural causes."
A recent graduate of Tougaloo College, where she earned a degree in mass communications, 22-year-old Melanie Dotson died unexpectedly of natural causes at St. Dominic Hospital in Jackson, MS Friday afternoon.
Dotson's sudden death and young age have brought on a bunch of questions, like how did she die? What was her cause of death? Why was she admitted to the hospital in the first place? Was she sick? Had she recently been diagnosed with a terminal illness? How does a seemingly healthy, ambitious 22-year-old just up and die of natural causes?
No information about Dotson's shocking and sudden have been released, however we do have some information about the impact she made in just her 22 years of life.
According WJTV, the Jackson news station Dotson worked for who first reported her death, Dotson — a native of Brandon, Mississippi — joined their newsroom in April 2016. She had previously worked for WXVT in Greenville, MS where she honed her skills as a reporter after graduating from Tougaloo College in 2015.
Dotson had a degree in mass communications with an emphasis in radio and television broadcasting. During her college years, she was a multimedia journalist for the school's TV network "Eagle Eye News" and a print journalist for the campus' newspaper The Harambee.
WJTV's vice president and general manager James Cromwell said Melanie was "one of those very unique people" who epitomized what it meant to be a great journalist and she was beloved by her co-workers.
"Clearly she had, in a very short career, established and distinguished herself as someone who represented the best in our industry," Cromwell told the Clarion-Ledger. "She clearly had a wonderful spirit and certainly had a very bright approach to our business … The reaction in the newsroom when we made the announcement was indicative of how much she was loved by the people she worked with."
Melanie's bio page on WJTV's website states that she enjoyed "reading history novels, studying film, and spending quiet hours at the Reservoir" in her spare time. She was also a member of Alpha Kappa Alpha Sorority, Incorporated as well as the National Associated of Black Journalists.
During her short time at WJTV, Dotson covered a number of stories, including one about two men trapped in a gravel pit, flooding in Mississippi and the murder of two nuns.
Here's a recent video report regarding a business owner complaining about how pothole is affecting his business:
A local business owner says a huge pothole is affecting his business.https://t.co/XSypkGsVp9@WJTV pic.twitter.com/E3XurqVmkb

— Melanie Dotson (@MelanieDotsonTV) September 8, 2016
James Cromwell said Melanie Dotson's death will be felt by not only her family, friends and the WJTV newsroom, but the entire community as a whole. He said, "What she did for this community as a journalist was outstanding every day and we pray for her family."
According to WJTV, a vigil open to the public was held in her honor Friday night at Woodworth Chapel at Tougaloo College.
Be the first to receive breaking news alerts and more stories like this by subscribing to our mailing list.