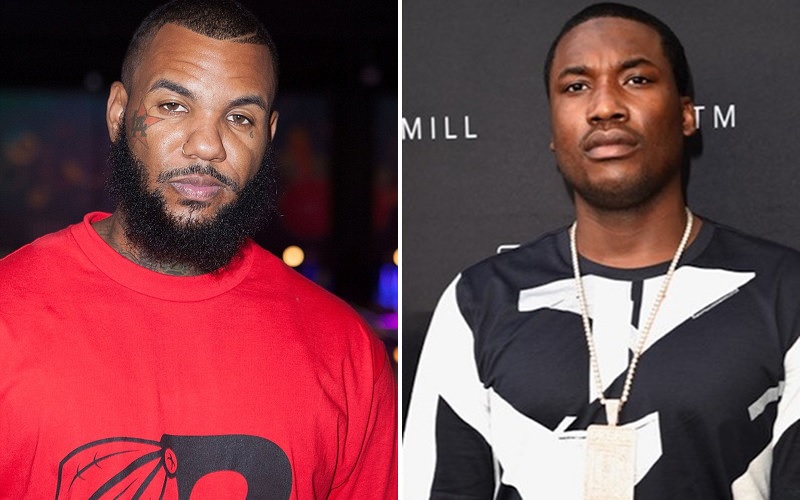 Just as he settles his beef with 50 Cent, The Game stars another feud, this time it's with Meek Mill. Out of nowhere, the rapper went off on Meek during a concert.
Game was performing at Story nightclub in Miami on Thursday (Sept. 15) when he suddenly interrupted his set to rant about Meek.
https://twitter.com/_Hipholic/status/776773384529149952
"I just wanna beat that n**ga ass one good time. When you see me n**ga, square up. It ain't gotta be about no guns. F**k Meek Mill, n**ga, I'm Game, West Side Bompton."
Game then released a Meek Mill diss track, "92 Bars" on Friday morning (Sept. 16). In the record, Game calls Meek a "snitch" and says the rapper needs to watch his back. Referencing his "pool stick," Game even raps that he's going to have sex with Meek's girlfriend, Nicki Minaj.
"And ever since that n**ga snitched on me we just don't speak / See that sh*t you got with Drake is like a slow leak / Blood will be drippin' like Niagara if I poke Meek / Nicki won't get no sleep, I'm coming through at 4 a.m. / Four deep, leave the dead body on the soaked sheet."
What's extremely interesting is that following Game's Club Story performance and Meek diss, his entourage was the target of a shooting.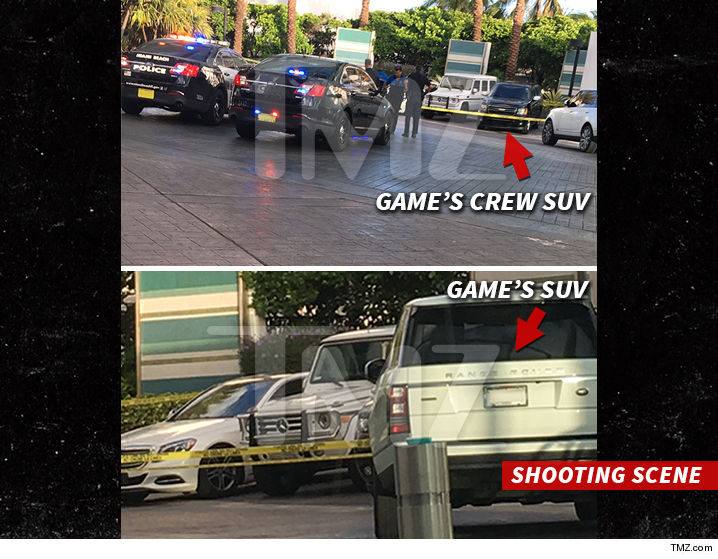 Police tell us around 7:30 AM a Mustang convertible drove past the valet outside the Fontainebleau Hotel and fired multiple shots into a white Mercedes-Benz G Wagon … which cops are saying is associated with Game. The SUV was empty.

The rapper's manager, Wack 100, tells TMZ the vehicle that actually belongs to their crew is the black Chevy SUV next to the G Wagon and inside the police tape. He says their vehicle was not hit. Game also had a white Range Rover parked about 15 feet away from where the shots were fired.
Meek is not suspected in setting up the shooting but apparently responded to Game's diss on Instagram. Nicki also left a comment on the post.
I expect some interesting things are about to go down between these two (and their respective entourages)…
Be the first to receive breaking news alerts and more stories like this by subscribing to our mailing list.