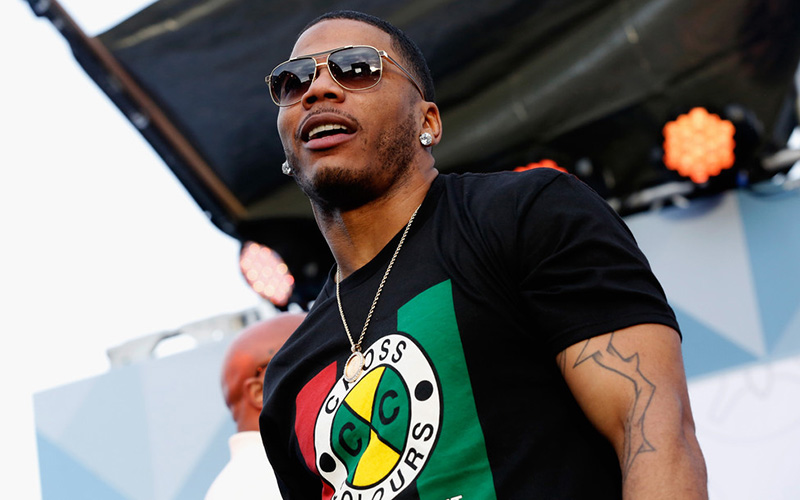 Uncle Sam is coming for Nelly. The rapper reportedly owes over $2 million in in taxes. In fact, according to TMZ, the exact amount is $2,412,283. IRS placed a lien on his finances in August and may start seizing his property and assets.
Unfortunately, Nelly's money issues don't end there. The Missouri native apparently also owes state taxes. The Missouri Department of Revenue claims he has $149,511 in unpaid taxes from 2013. The original amount was $113,533, but interest hijacked the total.
But Nelly shouldn't worry too much; his fans got his back. Once news of Nelly's IRS problem spread, the hashtag #SaveNelly was created on social media. Fans discovered that playing his popular tracks on Spotify, Apple Music, and other online music streaming services could help save the rapper from financial ruin and encouraged others to do so with #SaveNelly.
Nelly needs at least 287,176,547 "Hot In Herre" streams to pay off his IRS debt https://t.co/LOxDm0vHuR pic.twitter.com/8PKQ6T1253

— SPIN (@SPIN) September 13, 2016
*Nelly needs help*
Me:IM COMING NELLY! #SaveNelly pic.twitter.com/PUyWcJH6VW

— Am I on The Naughty List?? (@tinytay19) September 13, 2016
when Kelly asked Nelly where he was via an excel spreadsheet #SaveNelly

— k (@ktgonkt) September 13, 2016
hot in herre was the first song my parents tried to stop me from enjoying so tonight, I am in my element #SaveNelly pic.twitter.com/9QeZUb4WYj

— Thor Ragnacock (@leodicaprihoe69) September 13, 2016
Cuz of Nelly I stopped saying "pedicure" and started saying "manicured toes" #SaveNelly

— Civil Savage (@Hustle_Scholar) September 13, 2016
https://twitter.com/IsaacNight13/status/775573619061686272
Couldn't save harambe but we can #SaveNelly

— ??rn?st? (@BigGucciPump) September 13, 2016
https://twitter.com/chulomang/status/775753205154185216
Got you fam #savenelly pic.twitter.com/B9waf711Le

— J (@JasonParrilla) September 13, 2016
Say no more #SaveNelly https://t.co/Q8K3lOmrxu

— Ghetto Translations (@UrbanEngIish) September 13, 2016
https://twitter.com/DEdzJr/status/775525227379826689
https://twitter.com/PhillyTheBoss/status/775817253790953472
How does @Spotify not have a #SaveNelly playlist as soon as you log in right now?

— Sarah Maloy (@smaloy) September 13, 2016
#savenelly playing this song on my tablet and my phone … this was my song pic.twitter.com/UAKWXIiXCa

— Alvia Maria (@AlviaMaria2014) September 14, 2016
https://twitter.com/hafsssssy_/status/775862459932418048
https://twitter.com/thacerealkillah/status/775862850925555712
Left Nelly's "Hot in Here" on repeat all day while I was at work. #StreamForNelly #SaveNelly

— Dillon Brown (@dillonbrownbear) September 14, 2016
I streamed at least 60 Nelly songs overnight on silent.

Do your part.

— Dad (@fivefifths) September 13, 2016
I'm not sure how effective #SaveNelly has been for Nelly's particular situation, but it certainly provided a good laugh and brought back fond middle school memories.
Neither Nelly nor his reps have commented on the hashtag or the IRS allegations. However, sources say he working with tax authorities.
Although I hope he gets everything straightened out, this could be karma for allowing Taylor Swift to butcher "Dilemma" back in August. I'm just sayin.
Be the first to receive breaking news alerts and more stories like this by subscribing to our mailing list.