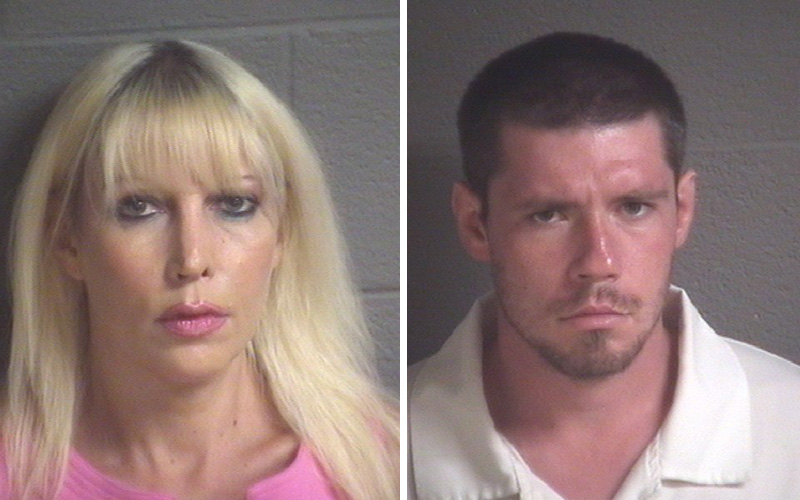 A North Carolina woman and her married son were recently arrested for having sex with each other.
45-year-old Melissa Nell Kitchens and her 25-year-old son, Shaun Thomas Pfeiffer, are each facing a felony charge of incest and are being held at the Buncombe County Detention Center in Asheville, N.C.
According to documents, the mother and son had sex back in August. Kitchens was arrested on September 7th and her son was arrested the next day.
Pfeiffer was also charged with indecent liberties with a child, communicating threats, and being intoxicated and disruptive. His bond was set at $70,000.
Pfeiffer's Facebook page says that he is self-employed and shows pictures of his wife Shannon Roman and their toddler son.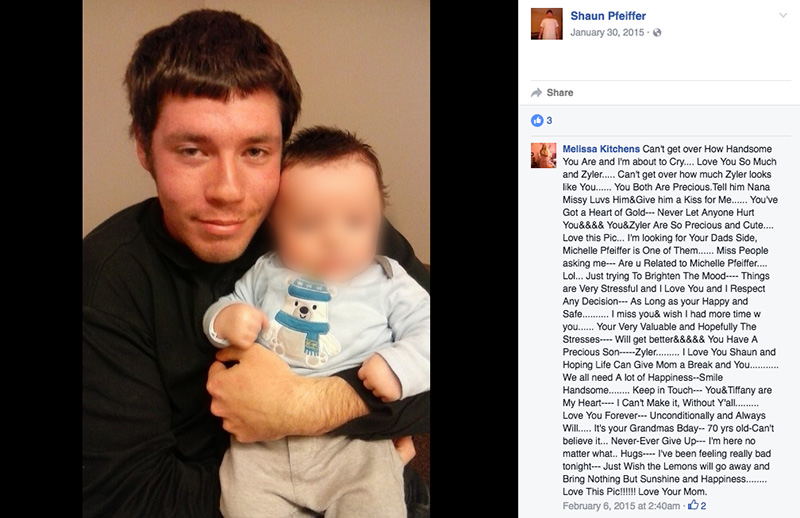 On one of his Facebook posts, his mother Melissa bragged about her son's handsomeness.
"Can't get over How Handsome You Are and I'm about to Cry…. Love You So Much and Zyler….. Can't get over how much Zyler looks like You…… You Both Are Precious.Tell him Nana Missy Luvs Him&Give him a Kiss for Me…… You've Got a Heart of Gold— Never Let Anyone Hurt You"
Pfeiffer, his mother Melissa, and his wife Shannon all live together in Asheville, the Daily Mail reports.
It isn't known how these disgusting allegations came to light, but if the mother-son pair are convicted of incest, they could face anywhere from 10 to 41 months in prison, according to North Carolina Law.
Just last week, a mother and daughter from Oklahoma made headlines over their incestuous marriage. Seems like this is becoming more normal than ever these days. What a damn shame.
Be the first to receive breaking news alerts and more stories like this by subscribing to our mailing list.