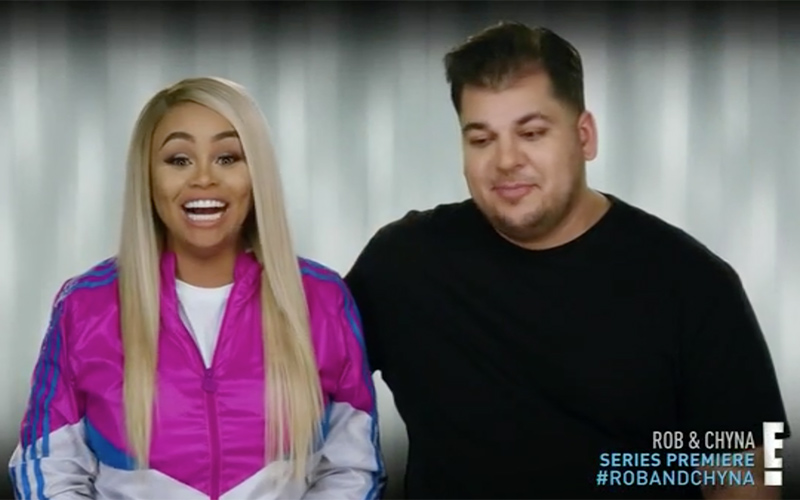 When rumors of Rob Kardashian and Blac Chyna's relationship woes hit the internet a few months ago, the couple's PR reps were quick to swat them down. Well, it looks like those denials were just an attempt to keep a lid on the main plot point of their new reality series Rob & Chyna.
When Blac Chyna first got together with Rob Kardashian, it was noted how much of a positive force she'd been in his life, spurring him to get out of the house, emerge from depression and drop some serious weight.
But the most visible and focused thing in the first episode of the show is around Rob and Chyna's argumentative and combative relationship.
While there does seem to be a natural friendship between the two as they seemingly make each other laugh, there's a scary, festering toxic layer to their relationship too.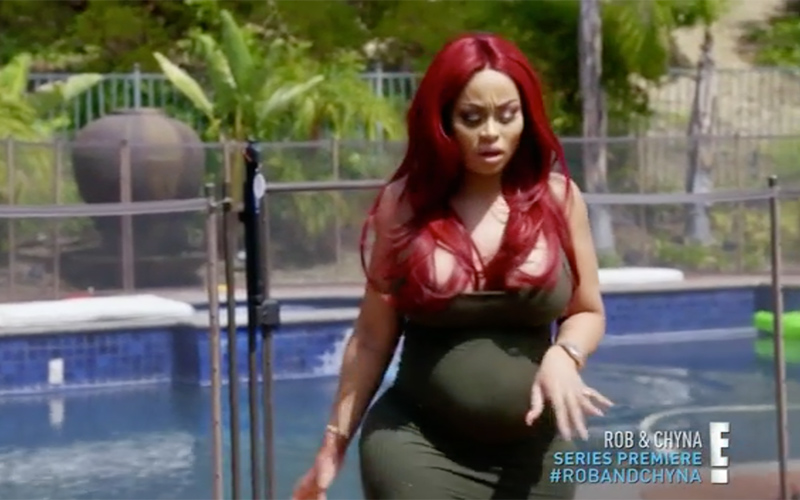 On Chyna's end, she is absolutely emotionally abusive toward Rob. She yells at him, kicks him out of the house repeatedly and tells him that if a girl fights with him, it means she loves him. That line alone shows that Blac Chyna is a dangerous woman to date as she is one of those terribly twisted people who thinks hurting your lover just means you care.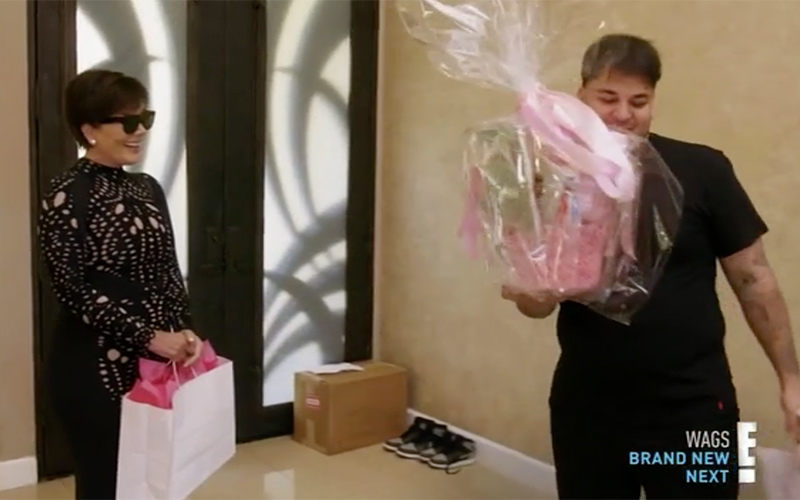 On Rob's end, he is still emotionally raw and honestly a bit of a mama's boy. As the only boy among a clan of 6, Rob has been doted on by his mother and sisters his whole life. His mother, Kris Jenner, has also made it clear on the main show Keeping Up with the Kardashians, that she is Team Rob all day, every day no matter what.
And we see that throughout the episode as Rob turns to his mother to share the news about his soon-to-be born baby's gender, despite the fact that he and Chyna agreed to doing a surprise reveal. And later, when Rob hides out at her house when Chyna puts him out for a spell.
Rob uses his mother's unconditional love as a support and he uses her and his depression as a shelter to avoid dealing with unpleasant people or situations. But grown-ups don't do that. Grown-ups are supposed to deal with their problems, not run and hide under mommy's skirt.
This meltdown between Rob and Chyna isn't what most people expected from the couple when they got together. Most of the internet cheered them on as they saw Chyna's relationship and subsequent pregnancy as the ultimate petty payback against the Kardashian clan, since Chyna's baby daddy, Tyga, ditched her for Rob's younger sister, Kylie, leaving Chyna assed out.
So we wanted Chyna to emerge victorious and frustrate Rob's sisters, not frustrate Rob himself. That makes this show much less fun and just like every other reality show that documents abusive, unhealthy, train-wrecked relationships.
Can we get a refund on ChyRo or is it too soon to ask?
Be the first to receive breaking news alerts and more stories like this by subscribing to our mailing list.