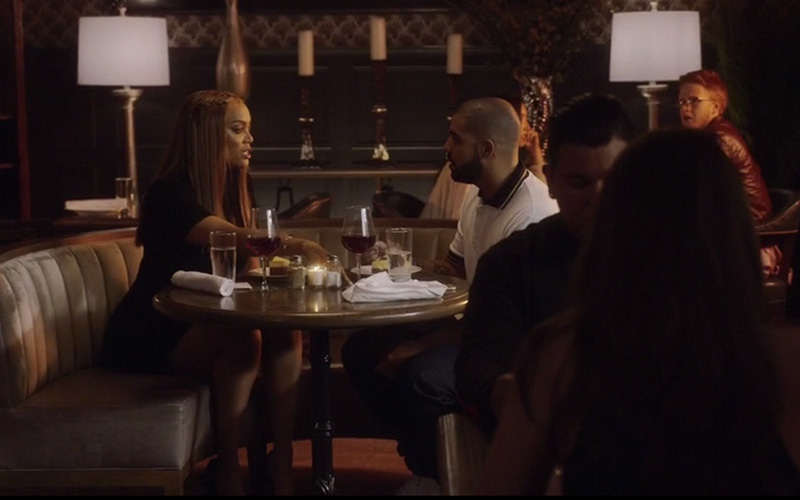 Drake released a 12-minute music video for Child's Play, in which he incurs the wrath of Tyra Banks, who smashes cheesecake in his face after a pretty intense argument at, you guessed it, CHEESECAKE FACTORY.
The video basically brings this line to life: "Why you gotta fight with me at Cheesecake, you know I love to go there."
WATCH:
The clip, which was released exclusively on Apple Music Saturday night (Sep. 3), opens with Tyra and Drake enjoying what should have been a romantic dinner at Cheesecake Factory. But everything goes south once Tyra takes a peek at Drake's phone when he leaves the table to go to the bathroom.
"She called you Aubrey. She didn't even call you Drake, she called you Aubrey," Banks says, referring to Drizzy's real name. "So, obviously there's something a little bit more intimate for her to call you Aubrey. I call you Aubrey. Your mom calls you Aubrey. These bitches call you f**king Drake!"
At that point, Tyra is PISSED and she's doing the ghetto clap in his face as a bunch of middle class families "who drive Camry's and go to Disney" look on in disgust and horror all while covering their children's ears. Some even get up and leave.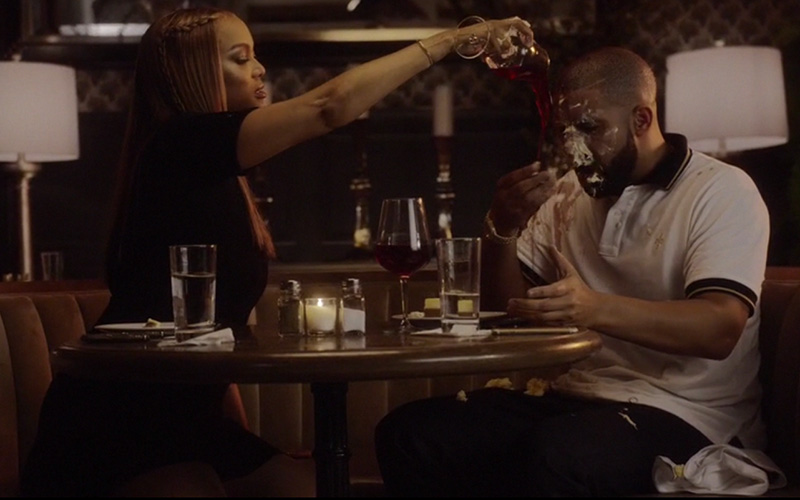 After Tyra makes it painfully obvious that she's had enough of Drake's B.S., she smashes a piece of cheesecake in his face and finishes him off by pouring a glass of red wine over his head. "Cheers Boo," Banks says as she makes a dramatic exit by storming out of the restaurant.
The rest of the video finds Drake trying to get over being humiliated at Cheesecake Factory by hitting the famed Houston strip club V Live (of course), where Drake affiliate OB O'Brien (aka the Texas Hammer Jr.) plays the club manager.
"Child's Play" follows "Hotline Bling," "One Dance," and "Pop Style" and "Controlla" as the fifth single from Views. Drake is currently on the road with Future for their Summer Sixteeen Tour.
Be the first to receive breaking news alerts and more stories like this by subscribing to our mailing list.