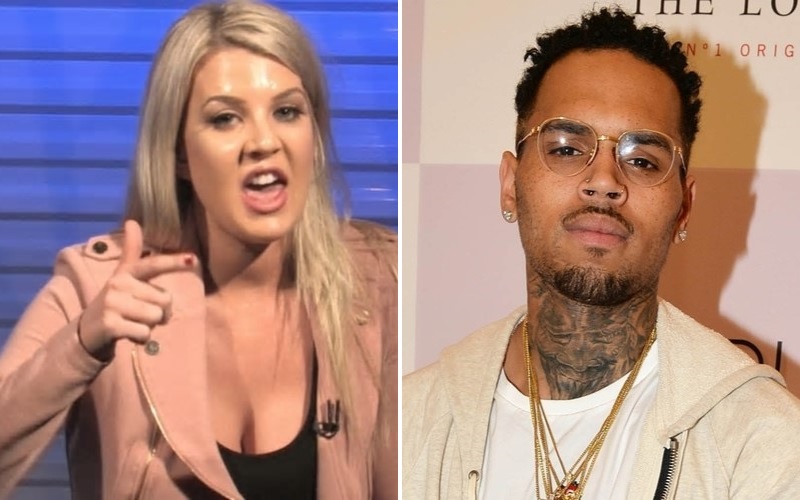 Since Chris Brown awoke to LAPD and SWAT swarming his mansion, I've felt there was something a little off about this story. Well, as it turns out, the woman claiming the singer pulled a gun on her may have intentionally tried to "set him up."
TMZ reports that Baylee Curran allegedly sent a text to a friend named "Safari" on Tuesday (Aug. 30) at 2:37 am, shortly after Brown kicked her out his house. The contents of the alleged message should make you raise both eyebrows and give a side eye.
The alleged text reads:
"Hey safari don't you know this freak Chris brown is kicking me out of his house because I called his friend jewelry fake can you come get me my Uber is messing up if not I'm going to set him up and call the cops and say that he tried to shoot me and that will teach him a lesson I'm going to set his ass up. Lol come get me."
Safari responded saying, "Really that's f*** up you ain't going to do that your wrong if you do."
Brown's lawyer, Mark Geragos, has a copy of the text messages and is trying to determine if it's legit.
Though the details of message fit with the going narrative of what went down, Safari also comes off a little sketchy. He told TMZ that Curran stole a Rolex from him last year and the two haven't spoken since. So why would she contact him for help in such an intense situation?
Curran obviously denied the allegation. However, she also claims that she didn't steal a $1,000 Louis Vuitton purse in 2013, when she was suspected of grand larceny; she blamed her friend instead.
Brown was released forom jail after posting a $250,000 bail. His court date is scheduled for September 20th, but I'm sure we're going to learn about what actually happened that night as the weeks go by.
Be the first to receive breaking news alerts and more stories like this by subscribing to our mailing list.