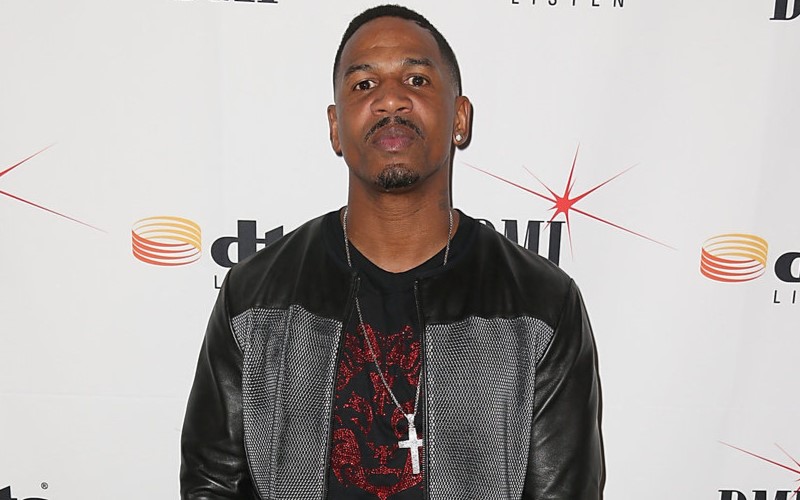 Stevie J may be going on an unexpected "vacation." The Love & Hip Hop Atlanta star posted a cryptic message on Instagram alluding that he may have to go to jail due to an ongoing child support case.
"Shout out to my real ones locked up… Bout to do this time starting next week. Sum thing light for this child support case."
Stevie J has been in a child support battle with Carol Bennett for several years. The two have 2 children together and Bennett claims Stevie has only paid 132K in child support over the past 14 years. In 2014 court documents, she claimed he owed over $1 million in back child support.
Stevie appeared in court a few weeks ago regarding the case and expressed his thoughts on Instagram.
"2 years after I had this case dismissed in State court May 21st 2014 it's a discrace to US Federal Court & a blatant waste of NY tax payers dollars. Haven't lived in NYC since 2000 & my kids nor the mother of the children reside on NYC. This case is frivolous. So many important cases waiting to see the Honorable Judge Crotty than for this circus that is being portrayed. Time for me to make noise!"
The post was later deleted.
Although we don't know all of the details or if he really is headed to jail, I hope Stevie understands that any jail time could have been avoided had he just paid the child support like he was supposed to. Or even properly fought the payments through the court system.
Stevie also isn't the only LHHATL cast member that's found themselves behind bars recently. His "niece" Tommie Lee turned herself into authorities after an arrest warrant was issued.
Despite their hardships, I'm sure Mona Scott-Young is just glad she has plenty of material for the next season of the VH1 reality series.
Be the first to receive breaking news alerts and more stories like this by subscribing to our mailing list.