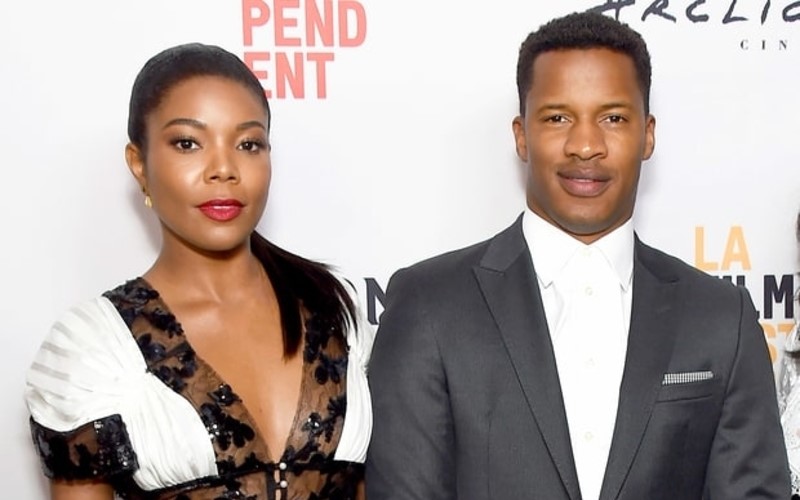 Many have waited to hear her thoughts and Gabrielle Union has finally addressed Nate Parker's 1999 rape scandal. The actress wrote a powerful op-ed piece for the LA Times and says "I cannot take these allegations lightly."
Union stars in the highly-anticipated Birth of a Nation movie, which Parker wrote, directed, and also stars in. However, she says she was unaware of Parker's rape allegation when she signed onto the project two years ago.
"I have found myself in a state of stomach-churning confusion," she writes since learning of the allegation.
Union takes the allegations seriously as she has been extremely open about her own rape. She was raped at gunpoint when she was just 19. This is largely why she accepted the Birth of a Nation role, a nameless slave who is raped.
The 43-year-old has read the 700-page trial transcript and feels she has an idea of what might have happened between Parker and his accuser. However, she also acknowledges that only the people involved know what actually happened.
"On that night, 17-odd years ago, did Nate have his date's consent? It's very possible he thought he did. Yet by his own admission he did not have verbal affirmation; and even if she never said 'no,' silence certainly does not equal 'yes.' Although it's often difficult to read and understand body language, the fact that some individuals interpret the absence of a 'no' as a 'yes' is problematic at least, criminal at worst. That's why education on this issue is so vital."
As Parker was acquitted for his role in the alleged rape, Union chooses to focus on how Birth of a Nation can help further the conversation on rape and consent. "I believe that the film is an opportunity to inform and educate so that these situations cease to occur," she writes.
"I took this part in this film to talk about sexual violence. To talk about this stain that lives on in our psyches. I know these conversations are uncomfortable and difficult and painful. But they are necessary. Addressing misogyny, toxic masculinity, and rape culture is necessary. Addressing what should and should not be deemed consent is necessary."
Union has often been very vocal on many social and political issues. It's great that she's finally speaking out this particular issue. However, I can't help but feel she lets Parker off the hook more easily than she would have for anyone else. She's not above calling anyone out, not even a co-star. Could it be because the scandal has put the film's Oscar chances in serious jeopardy? Hmm… I wonder!
I will find it most interesting to see how she handles the issue as the cast begin doing more press for the film and as award season comes around.
Be the first to receive breaking news alerts and more stories like this by subscribing to our mailing list.