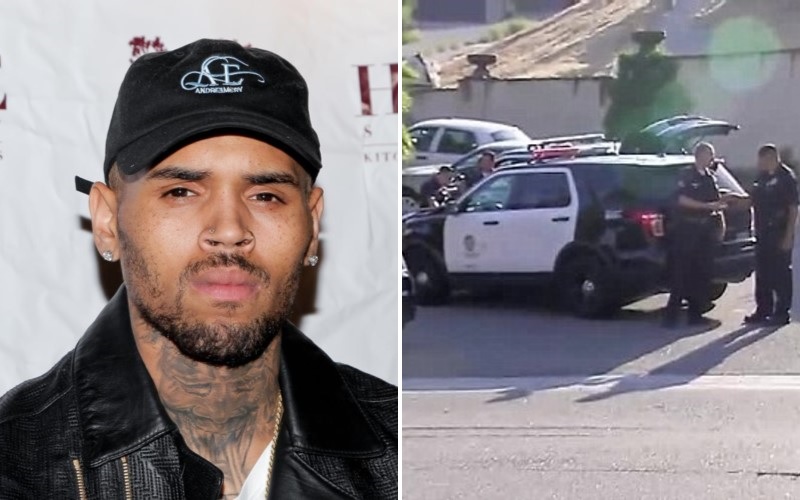 Another day, another wild Chris Brown story. Early Tuesday morning (Aug. 30), a woman claimed Brown threatened her with a gun. And now LAPD and the SWAT team are surrounding Brown's house.
UPDATE — LIVE VIDEO FOOTAGE HERE:
Brown has not exited his house since the police arrived, but they are trying to communicate with him. The LAPD are also reportedly requesting a search warrant to look for a gun matching the description the woman gave.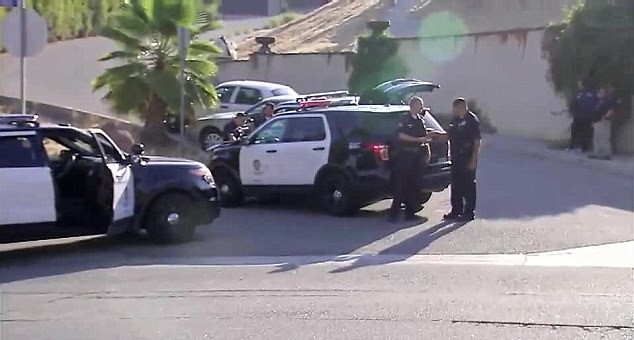 The singer, who has had several run-ins with the law and authorities in recent years, apparently just woke up to the chaos. He has posted a few Instagram videos blasting the police and media for covering the story.
"I'm not coming out. For what? I ain't did sh*t, ain't gonna do sh*t. And it's always gonna be 'f*ck the police.' Black lives matter…. Ya'll the worst gang in the world: The police. And I said it!"
https://www.instagram.com/p/BJvSyYig04n/?taken-by=chrisbrownofficial
https://www.instagram.com/p/BJvT0u3APk-/?taken-by=chrisbrownofficial
https://www.instagram.com/p/BJvUhecg009/?taken-by=chrisbrownofficial
The allegation stems from an incident that occurred early Tuesday morning. Brown had several friends at his house, including Ray J. Two women showed up uninvited and were asked to leave.
At that point, the story gets murky. The guests included a man who was invited, and two women who were not — one of the women who'd been asked to leave is the one who made the police report, claiming Brown pulled the gun on her. Someone inside the house insists Chris was asleep the whole time.

At some point Ray J left the house and when he got to the base of the driveway, police handcuffed him and seized his BMW. They checked his ID, uncuffed him and let him go, but kept his car as evidence. He Ubered home.
Ray J has not commented on the matter and by the looks and sound of his videos, Chris truly doesn't know what's going on. This story is developing, but this could turn out to be Brown's worst run-in with the law yet.
Be the first to receive breaking news alerts and more stories like this by subscribing to our mailing list.