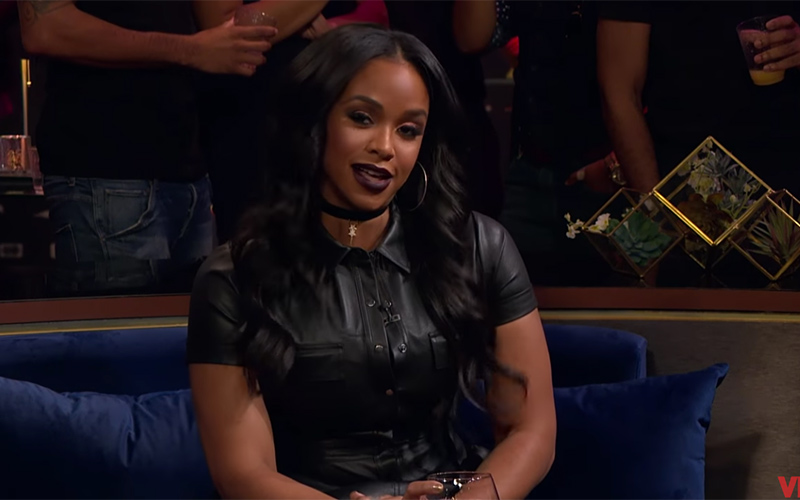 In an attempt to keep up with Bravo's wildly successful reality TV shows, VH1 has taken to hosting a live post-show after its reality TV series too. The show is hosted by Marc Lamont Hill and he usually brings on at least one guest from the show that aired that night.
Masika Kalysha, who recently returned to the Love & Hip Hop Hollywood fold, came by the show for a chat and while you expect insights, perspective and opinions to come pouring out, Masika was serving massive shade to her baby daddy Fetty Wap and Lil' Scrappy's mother, Momma Dee.
SEE MORE: LHHH Recap — Masika Kalysha Gets Her Baby Mama Drama On
The bad blood between Masika and Fetty Wap isn't much of a surprise given how things have played out recently on social media. So when Hill asked Masika how co-parenting was going, Masika made it clear that there was no co-parenting happening.
"I'm an amazing mother, my daughter is the best little girl in the world and I'm a pretty good father too," she said.
SEE MORE: Fetty Wap and Masika Kalysha Attack Each Other's Parenting Skills on Twitter
I hate when women do this shit. We get it, your baby daddy ain't shit but that doesn't mean you're the "father" in his place. Unless Masika is confessing to growing testicles and a penis.
But Momma Dee inserted herself into the situation when she tweeted that she believed that Masika had a baby with a "child" who didn't know how to treat women right. Masika clapped back, "I respect her opinion as an elder, however, she didn't do a great job picking either, did she?"
That shade was a jab at poor ol' Ernest. Though, honestly, it likely could apply to Lil' Scrappy's baby father.
Watch Masika on VH1 Live below.
Be the first to receive breaking news alerts and more stories like this by subscribing to our mailing list.