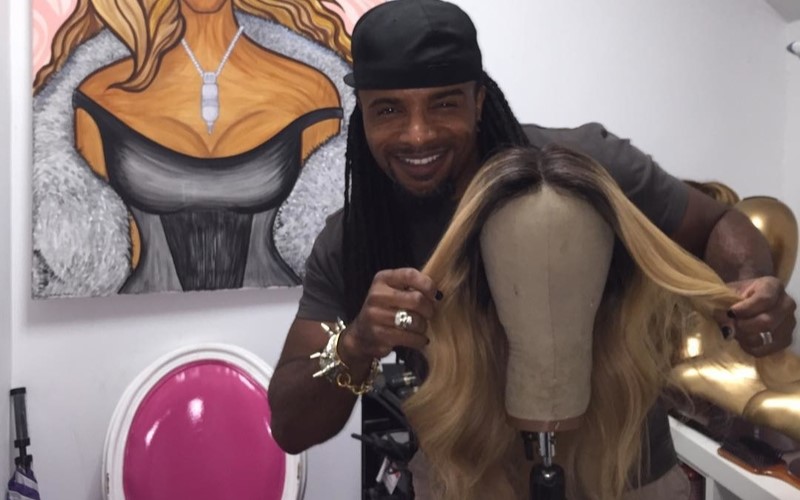 Just weeks ahead of the season 8 premiere, cast and crew of The Wendy Williams Show are in mourning. We sadly have to report that Wendy Williams' beloved hairstylist, Antwon Jackson, has died.
Much is still unknown about his death, but some reports claim he was diagnosed with lupus. However, close friend, Crystal Wright, says it was sudden and unexpected. Jackson celebrated his 44th birthday on August 7th and recently returned from a vacation in Mexico with his fiancé Dontay Savoy. He is survived by a 25-year-old son, DeAntwon Jackson.
Antwon has been William's hairstylist since her talk show's first season. She referred to him as a "wigologist" and affectionately nicknamed him "Wig" because he is responsible for her now-famous collection of wigs. He even won an Emmy in 2011 for hairstyling, earning Wendy its first and, so far, only Emmy Award.
Ironically his last Instagram post (posted Aug. 16) featured a few of the wigs he was preparing for season 8.
Antwon was also heavily featured in the talk show's "After Show" YouTube series. Although I say a lot about Williams, it was Antwon and these "After Show" videos that lead to me watching the full-hour talk show. I was truly shocked to learn of his passing, but let's remember the joy he brought to The Wendy Williams Show and so many others.
Be the first to receive breaking news alerts and more stories like this by subscribing to our mailing list.