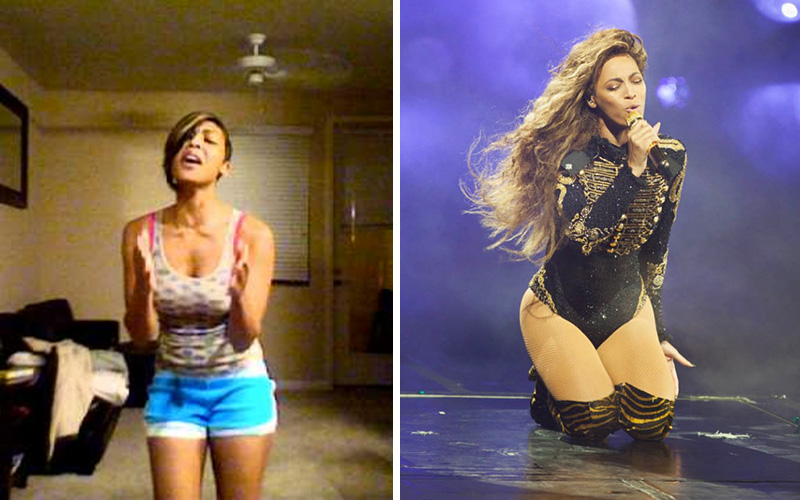 The good people over at VH1 uncovered a throwback video of Moniece Slaughter singing Beyoncé's "1+1," and believe it or not, she sounds really good!
Before Moniece brought her brand of crazy to Love & Hip Hop Hollywood, she was an aspiring artist (fun fact: she sang the theme for America's Next Top Model and at one point was signed to Akon's Konvict Music label).
So, like any singer who wants to show off their talent, Moniece decided to upload a video of herself on YouTube singing "1+1" by Beyoncé.
Moniece was a little nervous at the beginning of the video ("I'm gonna skip an introduction of myself because I'm nervous, so I'll do it at the end. Please excuse my faulty notes!" she said.) but she had no reason to be, because she NAILED it.
"Hopefully I wasn't that bad," Moniece said with a little smile at the end of the clip.
"1+1" is not an easy song to sing, and I'm a Beyoncé fan, so I'm VERY critical of people who cover her songs. Moniece definitely sounds like if she could get some good vocal training and team up with the right songwriters and producers, she could actually do a little something-something with music.
[s/o VH1]
Be the first to receive breaking news alerts and more stories like this by subscribing to our mailing list.