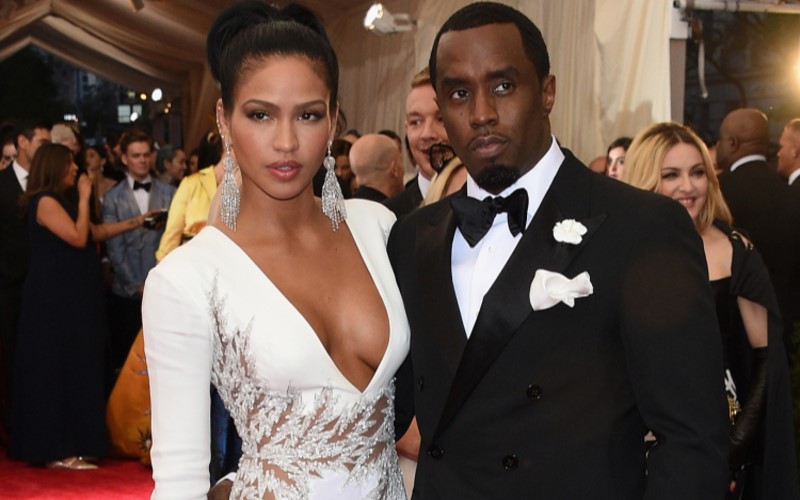 Lovers' quarrels are pretty common, but it's never a good sign when the police have to get involved. Cassie and Diddy reportedly got into a heated argument and cops were called to Cassie's home.
According to TMZ, the couple got into a heated argument while driving through Beverly Hills on Wednesday (Aug. 17) after Cassie told the Hip Hop mogul she wanted to break up. Apparently, suspicious if another guy is in the picture, Diddy grabbed her phone and started scrolling. He eventually jumped out the car, with phone in hand.
Cassie then arrived home and told her mother, Stacey Hobson, about the incident. Hobson then called the police. However, by the time the cops showed up, Diddy had returned the phone, but took two cars that were in the driveway.
Though police filed a domestic incident report, they claim no crime had been committed.
So is this the end of Cassie and Diddy? Not so fast. Us Weekly exclusively reports the couple is still together. A source confirmed the incident, but claims it was "just an argument" and media has blown it out of proportion. "[It] is what is," the source said.
Diddy and Cassie have been off-and-on since 2007 and rarely discuss their relationship. Back in 2013, Cassie said "Just being around [Diddy] is a completely inspiring experience." She also admitted that "honesty and communication" is the key to maintaining a relationship.
Well, they clearly need to work on the communication part. Because this is giving me all kinds of Rihanna and Chris Brown flashbacks.
Be the first to receive breaking news alerts and more stories like this by subscribing to our mailing list.