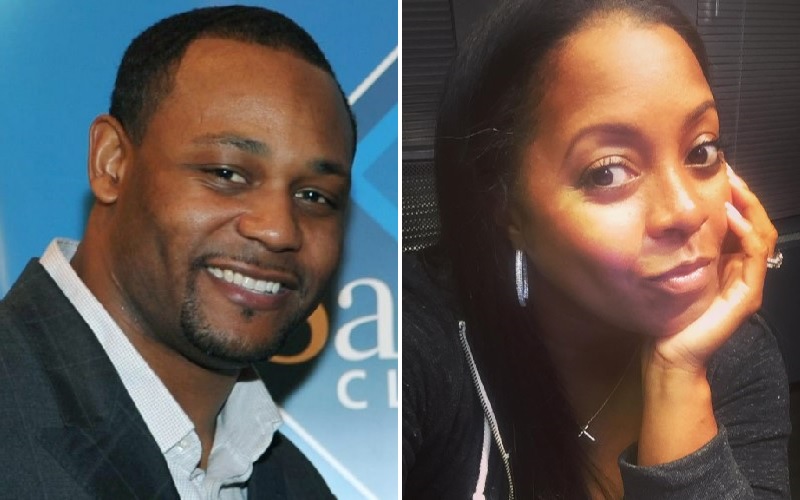 If you thought Keshia Knight Pulliam and Ed Hartwell's divorce was messy before, wait until you learn the shocking details revealed in their latest court documents.
Hartwell filed documents in a Georgia court Wednesday (Aug. 17) to "emphatically" deny that he "engaged in certain underhanded and unusual conduct" to cause harm to Pulliam's unborn child or cause Pulliam to miscarry.
Pulliam made such allegations court documents she filed last week. In fact, Hartwell states his estranged wife "should be ashamed of herself for ever making such false and offensive allegations."
Hartwell also denies cheating on The Cosby Show star during their brief marriage and confirmed that he plans to submit to a paternity test once the child is born.
For her part, Pulliam is making extremely serious claims against the former NFL player. Documents she filed state Hartwell "has been mentally and emotionally abusive" and "has willfully engaged in such cruel treatment which has affected the health and welfare."
People magazine reports:
The expectant mother claims that Hartwell's "mental state … should be questioned due to his violent and erratic behavior and actions" and that he "should be immediately ordered to submit to a psychological evaluation." In the docs, she claims she "was forced to live on egg shells in the former marital home due to [Hartwell]'s deep-seated rage and uncontrollable anger."
"If either party has been mentally and emotionally abusive toward the other, it is [Pulliam]," Hartwell shot back in his own court filings.
Wow! This is just ridiculous. How did so much bad-blood develop between a newlywed couple in just 8 months? The former couple had an extremely short courtship, but this clearly was not a match made heaven. If these court documents are an indicator, the divorce process may be longer than the actual marriage.
Meanwhile, Pulliam is still pregnant with her first child, a daughter. It's a shame that she'll likely be born in the middle of all this MESS!
Be the first to receive breaking news alerts and more stories like this by subscribing to our mailing list.