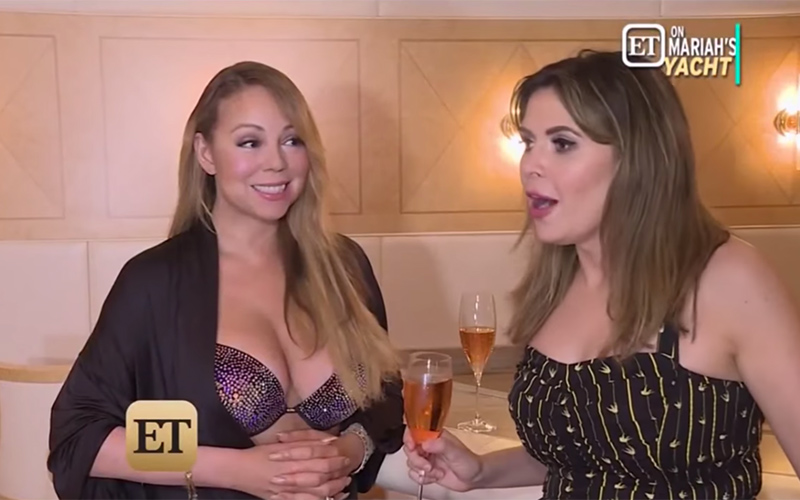 Mariah Carey may have ditched her goofy, cornball husband Nick Cannon and traded him in for Australian billionaire James Packer, but the drastic increase in cash flow has thankfully not altered Mariah's wacky approach to a life of luxury.
In an interview with Entertainment Tonight, Mariah Carey offers the reporter, Carly Steel, a tour of her yacht, which is anchored off the coast of Italy. The gag is that this yacht is exclusively HER yacht. Her boyfriend, Packer, has a nearby yacht that she ferries over to whenever she feels like jumping his old bones.
But the fact that Mariah Carey and her boo has a his and hers' yacht, while eye-popping, isn't that crazy. When you've got over billion dollars to play with, why not?
No, the real mind boggling thing is that Mariah Carey has apparently decided to LIVE on her yacht for the summer. Carly Steel brushes past this little tidbit in her interview like it's totally normal, but it's very much NOT. Typically, the only people who live in houseboats are those who can't afford to do better. But Mariah's consciously and purposely decide to live on the water in a boat, for an entire season.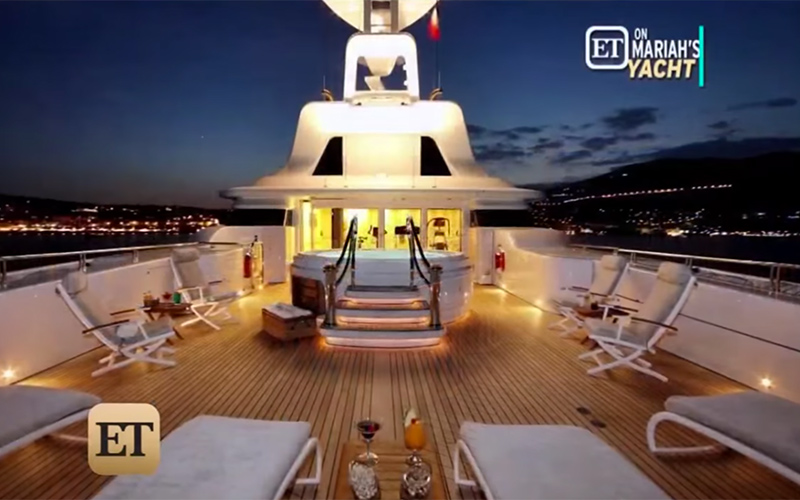 Yes, the yacht is the equivalent of a castle floating on the water. So it's not like she's lacking for space, but still. Who just decides to live ON the ocean and call that home? Who does she think she is? Ariel?
In case you're wondering, it apparently costs Mariah James Packer $340,000 a week to fund this luxurious lifestyle on the ocean.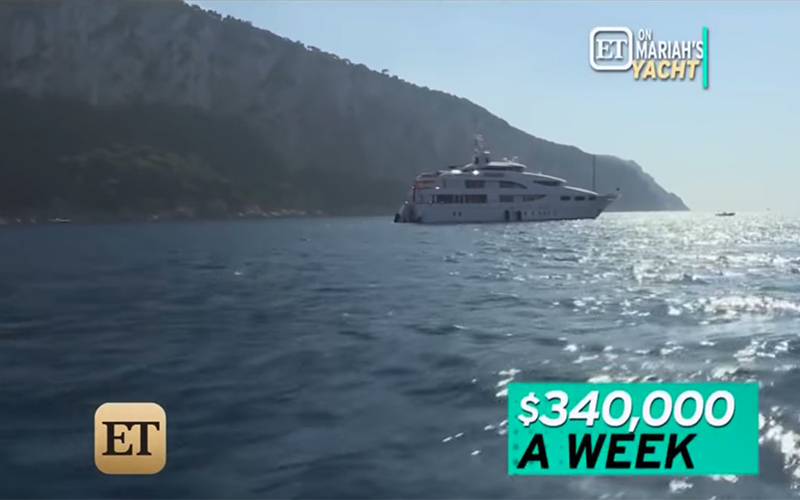 I know James Packer is stupid rich, but throwing that kind of money on a floating summer house is absolutely insane and impressive at the same time.
Watch Mariah Carey give a tour of her yacht-home with ET below.
I can't wait to see what Mariah's multimillion-dollar, bling'd out trailer home looks like. That has to be next, right?
Be the first to receive breaking news alerts and more stories like this by subscribing to our mailing list.