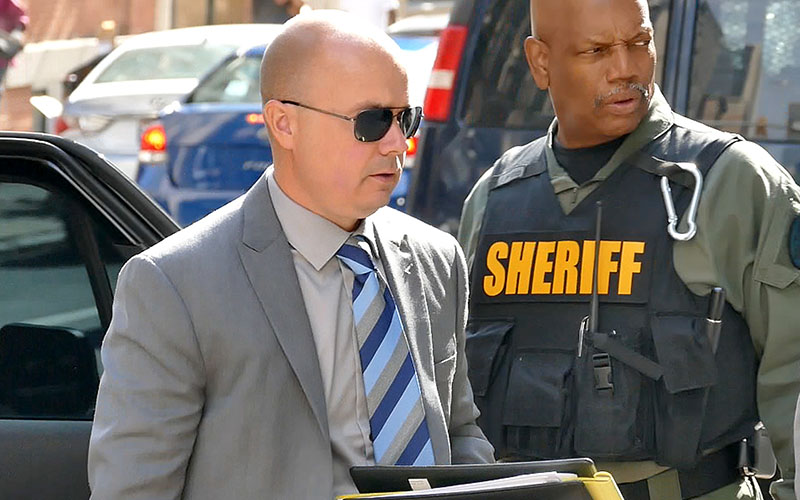 I guess it pays to take a black life. The highest-ranking officer acquitted in the Freddie Gray case will reportedly receive a six-figure sum in back pay.
Baltimore's Board of Estimates will consider paying Lt. Brian Rice $126,916, which would be the amount he would have earned from the period of May 1, 2015 through July 18, 2016. The amount could be protested, however, this is highly unlikely.
Rice, along with three other officers originally charged with Gray's death, was suspended without pay. The department's policy states they are owed back pay since they were acquitted of all charges.
Caesar Goodson Jr., the driver of the van and the person who faced the harshest charges, was granted $87,705 in back pay last month.
Gray (25 at the time of death) was an African-American who suffered spinal injuries while been transported in a police van and subsequently died from his injuries. Although his death was ruled a homicide, none of the six officers charged in his murder were held accountable. Three were acquitted, charges were dropped for two, and on was granted a mistrial with no plans for a retrial.
And if the injustice of this case doesn't already engorge you with anger, five of the six officers are suing Baltimore State's Attorney Marilyn Mosby. Their lawsuits include defamation, false arrest, false imprisonment, and get this, they also claim their constitutional rights were violated.
I'm pretty sure if Gray were still alive, he'd have a case too. Only he'd be suing Rice and the Baltimore police department. Too bad they killed him though.
Be the first to receive breaking news alerts and more stories like this by subscribing to our mailing list.