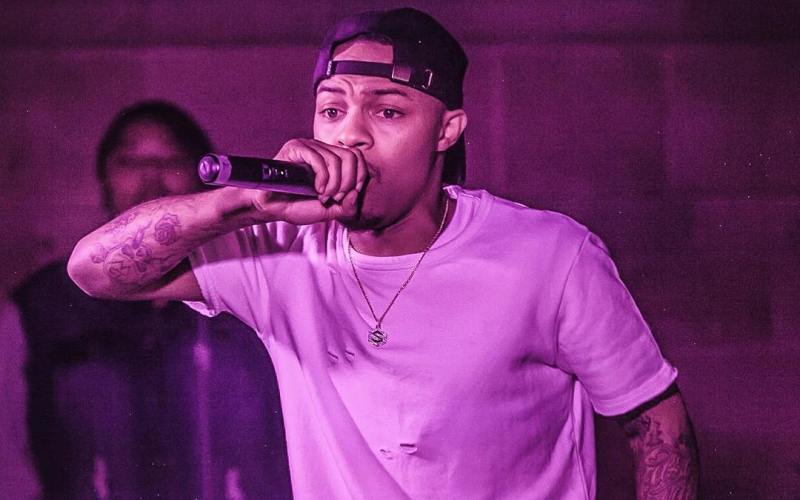 Apparently, you're too old to once you hit the big 3-0, at least according to Bow Wow. At 29, the entertainer has decided to retire from the rap game. His final album, NYLTH, is expected to be released later this year (if you care).
Bow Wow, who just last month said that he was "mixed" and therefore could not relate to the black struggle, announced his retirement on Twitter with a series of tweets that highlighted his musical achievements.
Over 10 mil sold 6 arena tours 10 top 10's a few number 4 platinum albums 2 gold albums. IM DONE. https://t.co/yK7kpbpgfc

— Bow Wow (@smoss) August 6, 2016
"Retirement only means that it is time for a new adventure" over 10 million sold. This the last one. THANK YOU pic.twitter.com/XnWldHxYrB

— Bow Wow (@smoss) August 7, 2016
"I always said years ago i'd retire from music before 30. I just cant see myself at 30 years old rapping" pic.twitter.com/U7Fs4R6WMf

— Bow Wow (@smoss) August 7, 2016
"Made over 20 million off rap. Why be greedy? Im good with everything i accomplished. I made it to the white house" pic.twitter.com/bSnDdG7cRF

— Bow Wow (@smoss) August 7, 2016
Twitter reacted accordingly, with many suggesting Lil Bow Wow retired a long time ago or clowning his mediocre contributions to rap.
Bow Wow hasn't been classified as a rapper since he dropped the "Lil" from his name

— Torreto (@OneChanceLance) August 8, 2016
Bow Wow telling us that he's retiring from rap, as if we haven't made that decision for him a decade ago ????

— Linkii ?? (@pulane_linkii) August 8, 2016
I wanna be as deluded about my personal success as Bow Wow is

— SASHA (@STlLLSASHA) August 8, 2016
https://twitter.com/ILLCapitano94/status/762640338930507776
Bow Wow announced his retirement from music? Who will I lean on now, for music to blast in my Walkman? ?

— Lance Briggs (@LanceBriggs) August 8, 2016
The greatest Bow Wow moment in rap history is when 50 said he had guns as big as him. I'm not even joking.

— Beyonce has an uncle named Larry Beyince. Bruh…. (@DragonflyJonez) August 8, 2016
Bow Wow thinks we'll be broken up like if…Ice Cube, or somebody like if Eminem retired ? sit down I thought ya been retired BowWow

— Auto3City6Madwoman9??? (@BowhuntressInMI) August 8, 2016
Honestly, I also didn't know Lil Bow Wow Shad Moss still considered himself a rapper. Sure he's released a few albums here and there over the past few years, but he's been far from relevant in the rap game. His last charted album, New Jack City II, was released in 2009 and only sold a little over 30,000 copies in the US.
Moss has opted to focus acting and hosting opportunities in recent years. He was quick to point this out when Twitter collectively thought he had already retired.
He also confirmed that Snoop Dogg, his former rap mentor, will executive produce his final album, NYLTH.
Call me crazy, but even Snoop can't save Bow Wow. It's no longer 2000, and we barely cared then.
Be the first to receive breaking news alerts and more stories like this by subscribing to our mailing list.