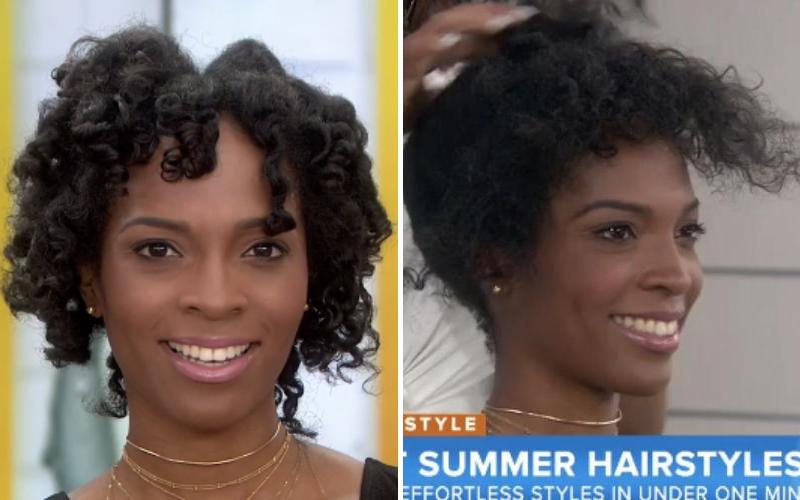 A model featured on NBC's Today recent makeover segment unfortunately had to live every black girl's nightmare on national television. Seeing what a so-called "beauty expert" did to this woman's beautiful natural hair will surly make you mad, but if you're like me, you're also gonna get a helluva laugh!
Along with an Asian and a white model, Malyia McNaughton was cast on the Wednesday (Aug. 3) edition of the Today Show to participate in a hair makeover segment conducted by style expert Deepica Mutyala. The purpose of the segment was to show the audience "great summer hairstyles" that you can do in less than 60 seconds.
Mutyala started off on the right foot with Asian model by giving her a quick rope braid. Cute and nicely done with 10 seconds to spare – no problems there.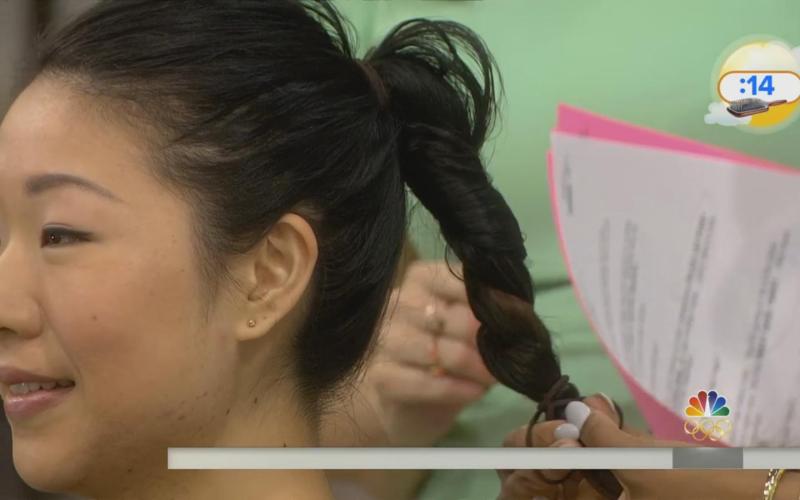 But everything went downhill as soon as she laid hands on McNaughton's beautiful, short curly hair. Mutyala yanked and tugged trying to force McNaughton's hair into a high side-ponytail à la the 90s.
Thank you, Today Show, for this tutorial on everything you SHOULD NOT do to a Black woman's hair. https://t.co/7mMlV1rSF4

— Bent Neck Beezus (@CuteButNotFunny) August 4, 2016
Mutyala clearly had no clue what she was doing and McNaughton's "Oh no she didn't, but I'm on TV" expression is priceless. You also have to check Today host Samantha Gunthrie's subtle shade. "It helps to be gorgeous," she said sympathizing with McNaughton's misfortune as Mutyala moved to the white model.
Facing criticism from the segment, Mutyala posted a message on her Twitter account.
— Deepica Mutyala (@deepicam) August 5, 2016
A clip of the makeover posted on Facebook has gone viral with over 5.6 million views. Though it's unfortunate that so many stylists seem lost when it comes to black hair, this clip still has me cackling!!
You can watch the full segment as it aired on TV here.
Be the first to receive breaking news alerts and more stories like this by subscribing to our mailing list.