The debate over which bathrooms transgender people should use has been a hot topic for many months. However, one bar is using Caitlyn Jenner's image(s) to bring a little humor to the controversy.
Instead of the typical men's and women's restroom signs, a new bar in Los Angeles has opted to use large pre and post transition photos of Jenner. The Nickel Bar uses the iconic pic of "Bruce Jenner" on the Wheaties box for the men's bathroom, while Caitlyn's now-iconic Vanity Fair cover designates the women's bathroom.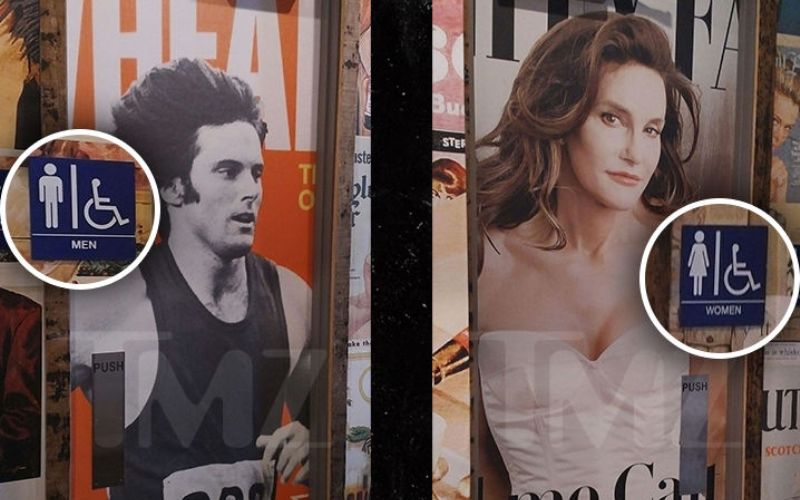 As a strong advocate for the LGBT community, I take issues like the "bathroom controversy" very seriously. However, the Nickel Bar has found a way to make light of the situation and put a slight smile on my face.
"The reaction has mostly been lighthearted, but it's definitely going to start conversations. It wasn't intended to become derogatory as much as to recognize something that's become culturally mimetic," a management marketing consultant for the bar said.
The consultant added their bathrooms are a "witty touch on a culturally relevant topic." Locally, there hasn't been any backlash, but Nickel Bar is still waiting to see the response on a larger scale.
Jenner's images used for the LA bar's bathrooms comes amid reports E! will cancel  I Am Cait after two season due to low ratings. However, E! says "no official decision has been made."
Be the first to receive breaking news alerts and more stories like this by subscribing to our mailing list.