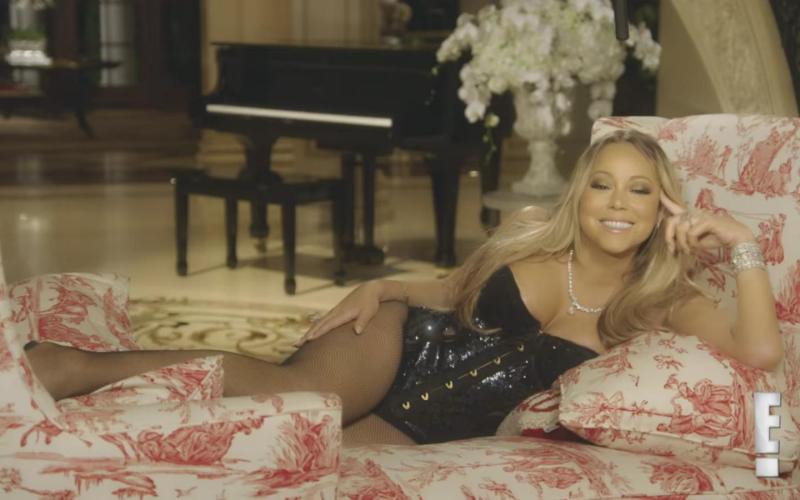 Oh, Mariah! What are we going to do with you?
The full trailer of Mariah Carey's upcoming "docu-series," Mariah's World was just released. Surprisingly (or, hell, maybe not!), the 8-episode E! series seems rather interesting. I was extremely skeptical when it was announced our favorite diva would be slumming it in reality TV. However, this trailer might make me tune in for an episode or two.
During a recent TCA panel for the show, Carey also teased if Nick Cannon will make any appearances. "I said he came around; I don't know what's going to make final cut!" she said. However, Carey says her ex-husband shouldn't have any problems being featured on her new show.
"I can't speak for what he thinks because he's his own guy, and we are not together anymore, but he's cool about being on the show and coming around with the kids and very supportive."
One thing that might be off limits is their adorable twins Monroe and Moroccan. Carey says her only children should have their own show because of how funny the five-year-olds are. "If I was an agent and discovered them, I'd be like, 'These kids need to be on TV!'" she said during the panel. However, the decision is not solely up to her.
"I just have to figure out mutually with Nick how much we really want them in the show. They're an integral part of my life—it's the kids and it's the show. I think it should be sparingly used unfortunately."
For anyone wanting to get a behind-the-scenes look at Carey's over-the-top diva lifestyle, Mariah's World premieres Sunday, December 4th on E!.
Be the first to receive breaking news alerts and more stories like this by subscribing to our mailing list.