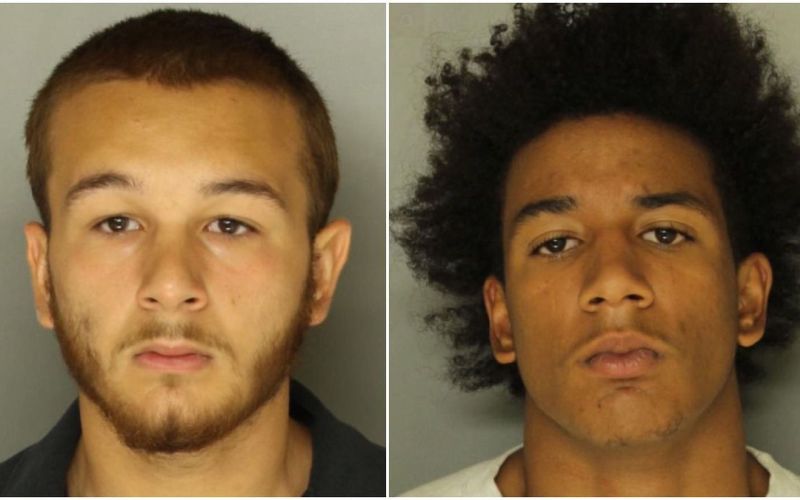 Two teenage boys have been arrested for opening fire on police officers. However, their parents claim Black Lives Matter is responsible for the incident
Cousins Trenton Nace (18) and Marquell Rentas (17) were arrested last week (Jul. 30) in Columbia, Pennsylvania after firing at police officers for nearly 45 minutes. Somehow, they lived to tell the tale. Neither the boys nor any officers were injured during the shootout.
Police were initially responding to a call from someone who reported gunshots in the area.
Rentas took full responsibility for the shooting. "I'm the one who did it, I'm the one who shot. My cousin didn't do it," he said while trying to protect Nace. However, both were arrested.
The cousins' parents have come to their defense and are blaming the Black Lives Matter movement. Roberto Rentas (Nace's father) and Luz Rentas (Marquell's mother) released a joint statement:
"They are in jail for doing what Black Lives Matter wanted them to do: shoot at cops. The truth is that these are two punk kids following the orders of an irresponsible organization and now they're gonna pay for it."
Local pastor and Black Lives Matter organizer, Kevin Ressler, denounced the Rentas' claims.
"It's very important that people understand Black Lives Matter groups across the country, and particularly here locally, have been very vocal about it, do not support violence. No Black Lives Matter organization, or group across the entire country, has supported violence as a means to an end, or shooting, or attacking, or targeting police officers at all."
This is another example of how the BLM movement and its message get misconstrued. The movement as a whole does not advocate the shooting of police officers. The Rentas family simply used Black Lives Matter as a scapegoat to keep their children from being accountable of their own reckless actions.
Be the first to receive breaking news alerts and more stories like this by subscribing to our mailing list.