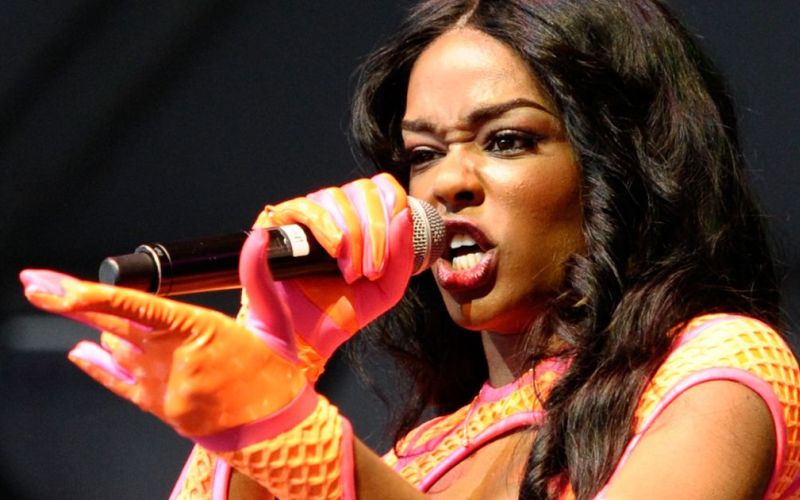 The day we have all been waiting for has finally come, and now it's time to celebrate! Azealia Banks has quit social media!!!
Ok, OK. Let's all settle down.
In recent years, the rapper has become more known for her online antics than her music. She regularly attacks celebrities and fuels social media feuds and often receives heavy backlash for her homophobic and racist remarks.
Back in May, Banks' Twitter account was suspended after tweeting racial slurs aimed at singer Zayn Malik. Facebook has since become her social media outlet of choice. However, she's so "tired of people's feelings" that she's decided to log off indefinitely.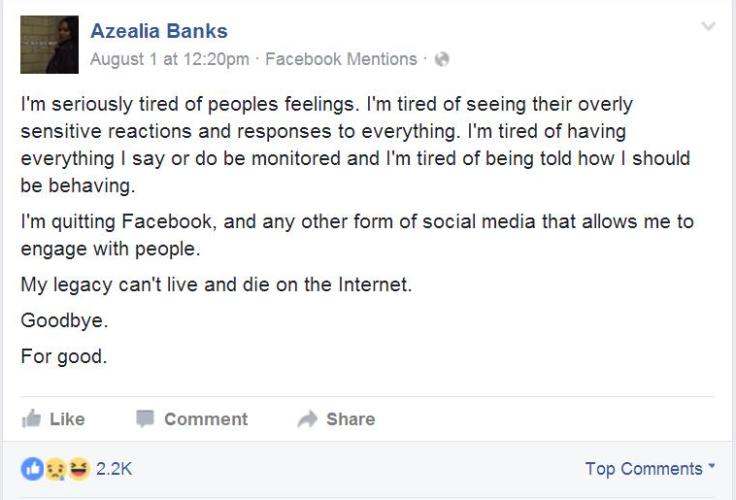 So, she's tired of constantly being called out for offending people? She must not understand that freedom of speech definitely goes both ways. It's also confusing that she says she hates being told how to behave, yet feels that anyone who challenges her comments are "overly sensitive." She doesn't even realize she's doing the same thing she claims to be "tired" of.
Although, her skin bleaching is probably time consuming, we should all enjoy Banks' social media silence while we can. I highly doubt she can refrain from sharing something ridiculous and/or offensive for too long.
Be the first to receive breaking news alerts and more stories like this by subscribing to our mailing list.