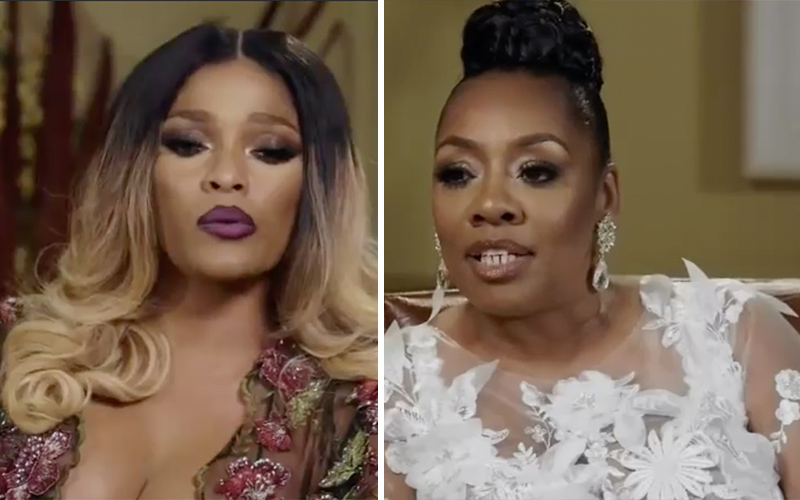 As the self-appointed Cruella DeVil of the fifth season of Love & Hip Hop Atlanta, Joseline Hernandez found herself very isolated and lonely when it came time to filming the reality show's reunion special.
This year, rather than taking its traditional Jerry Springer-style, free-for-all format for another spin, the producers decided the security risks (and associated insurance liabilities) weren't worth the ratings and instead opted to do a best-of the season with smaller interviews in smaller groups, rather than getting the whole gang together.
Producers tried to pair Mimi and Joseline up for a sitdown interview but Mimi made it clear it wasn't going to happen on her watch. Stevie J makes a similar vow to never sit down on camera with Joseline again, after she went on a vicious social media tirade, accusing her supposed "husband" of being a closeted homosexual.
Tommie is looking forward to a sitdown with Joseline on camera, but the host, Nina Parker, informs Tommie that Joseline has taken out a restraining order against her after a clash between the two went south off camera, as Tommie apparently tried to run Joseline over with her car. Despite being fully aware of her trickery, Tommie is STUNNED to learn that Joseline has a restraining order out against her.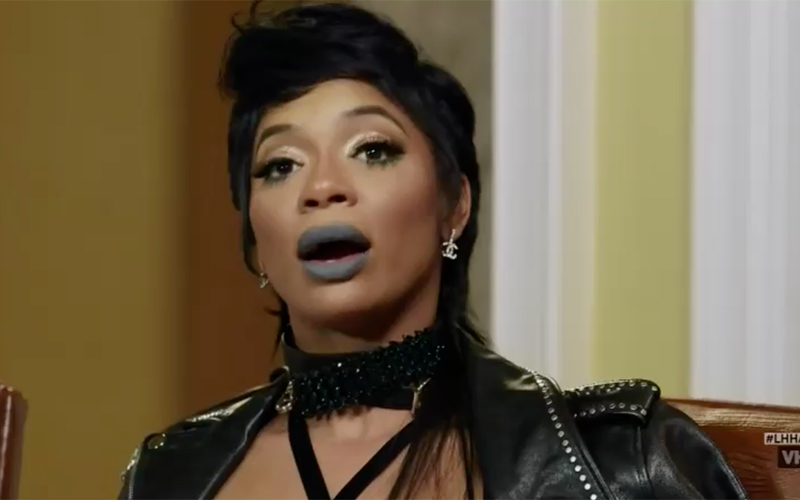 But the one person who Joseline DID get to sit down on camera with is Ms. Karen "KK" King.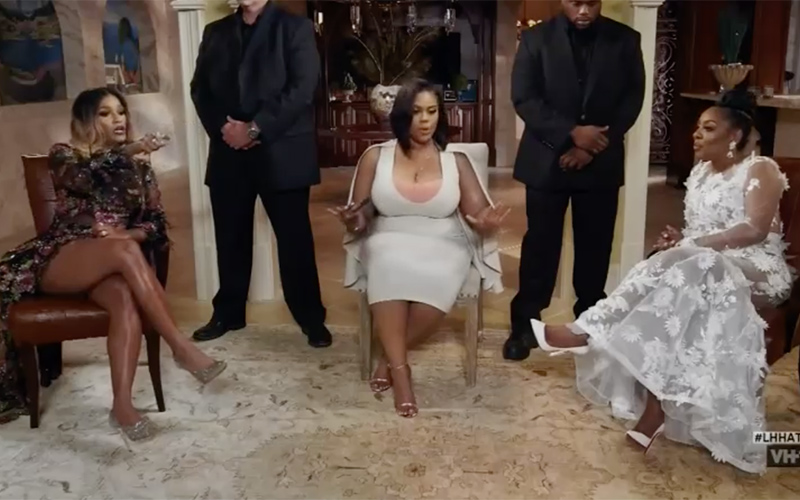 The interesting thing is that KK and Joseline didn't spend very much time together on camera. Joseline spent a good amount of time spreading the rumor that KK and Stevie were more than "brother" and "sister" and were in fact at one point lovers. But when she was asked by Nina why she thought KK and Stevie were sleeping together, she dismissively said she made the outrageous claim as a joke.
"To me it was a joke more than anything, because I mean, Stevie would have sex with a cow, a dog maybe, a horse even, so it's not surprising to me," said Joseline.
KK was not amused. "Are you threatened by me, Joseline?" she asked with a hint of evil in her voice.
"You're going to jail behind stealing a Chanel purse. Bitch, you a thief. At 60? Get a job, ho!" Joseline replied.
At that point, K.K. had enough of Joseline's slick mouth and she was fully ready to put her hands on the Puerto Rican Princess.
But VH1 security said, "Not today, bitch!" And put a swift end to that.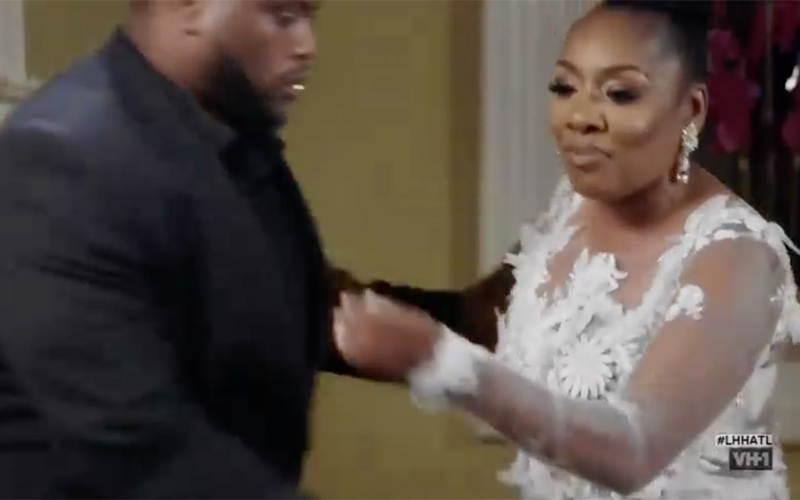 While KK was grappling with the bodyguards, Joseline kept poppin' off at the mouth and she let another zinger slide on through and hit KK dead in the face.
"You old, you tired, and you thrifty and you broke," said Joseline. "This bitch needs to go drink some milk so she can go get her bones strong before she step to me."
So Joseline Hernandez has evolved to throwing calcium-infused shade? This is why they call her ass the Baddest Puta. Joseline knows how to jab a bitch with words!
After Joseline's "Got Milk, Bitch?" quip, KK once again got up out of her seat and tried to slap the mess out of Joseline, but security, which was tighter than ever on a reunion show, made sure KK didn't lay a finger on Joseline.
I'm gonna need Joseline to show a LITTLE bit of respect for her elders. Yes, KK is a crooked ass thief, but damn, that's somebody's mama and she's just out here trying to hustle together a coin to feed her pet doggy and put a roof over her grown-ass son Sas' head.
But for real tho, KK should make sure she gets some of that milk like Joseline suggested. Yes, it was shade, but still, milk does a body good and with KK potentially facing a good and long prison sentence just like her son, Scrapp, KK is gonna need all the nutrition she can get.
Be the first to receive breaking news alerts and more stories like this by subscribing to our mailing list.