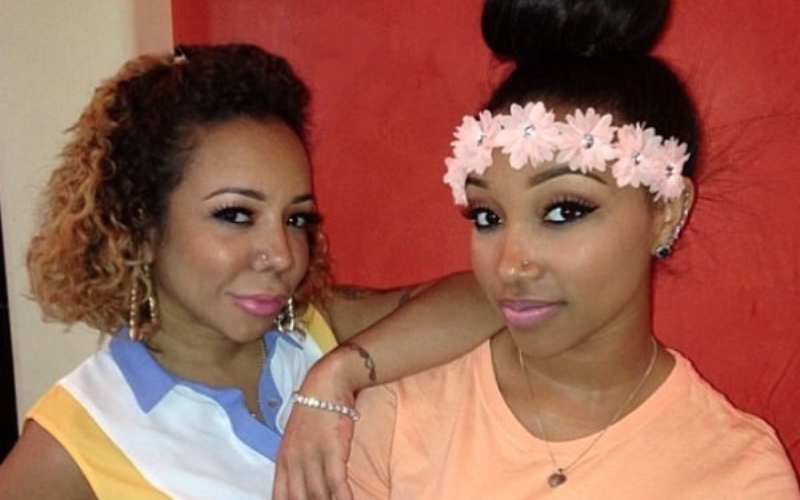 So there's some major messy drama happening at the T.I. and Tiny household and it's being broadcast on social media. Tiny and her daughter's stepmother, Cheryl, have been going back forth on Instagram all because of a single photo that Tip posted.
Tip shared a pic with Tiny's daughter, Zonnique with the caption "mines." The post clearly rubbed Cheryl the wrong way and she responded with a post of her own, depicting Zonnique with her biological father and T.I. with his biological daughter. "Enough said," she captioned the post while also tagging T.I's account.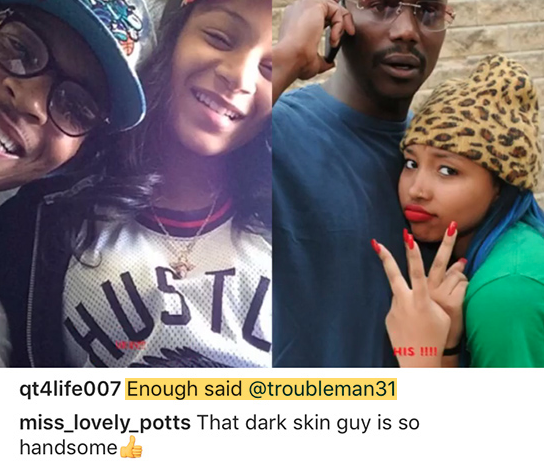 This set off an unnecessary and personal war of words between Cheryl and Tiny. In now mostly deleted posts, Cheryl criticizes Tiny's parenting skills, claiming Tiny doesn't give Zebo (Zonnique's bio father) enough credit in raising his daughter, calls her ugly, and even brings up Tip's alleged interest in prostitutes.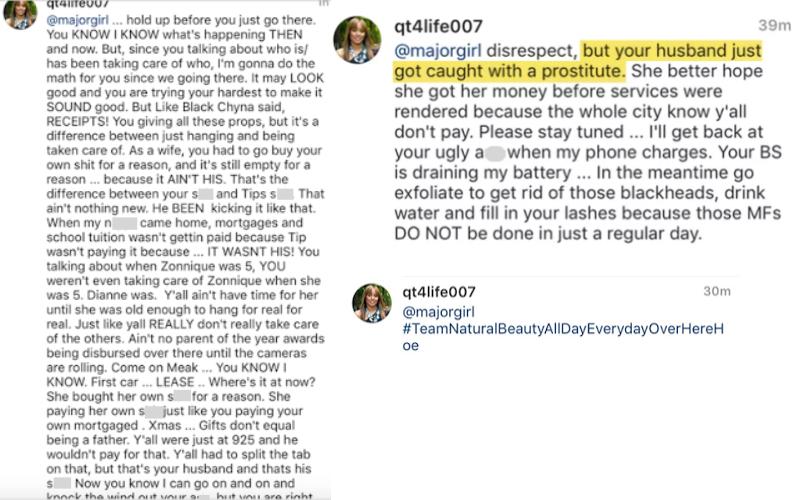 Tiny fires back by saying T.I. has done more for Zonnique than Zebo or Cheryl ever has and lets Cheryl know that she's not afraid to "pull to [her] house." She even addresses the prostitute allegation. "Yeah he was with a prostitute so they say. He gotta deal with that with God," she wrote. (Notice she didn't deny the rumors).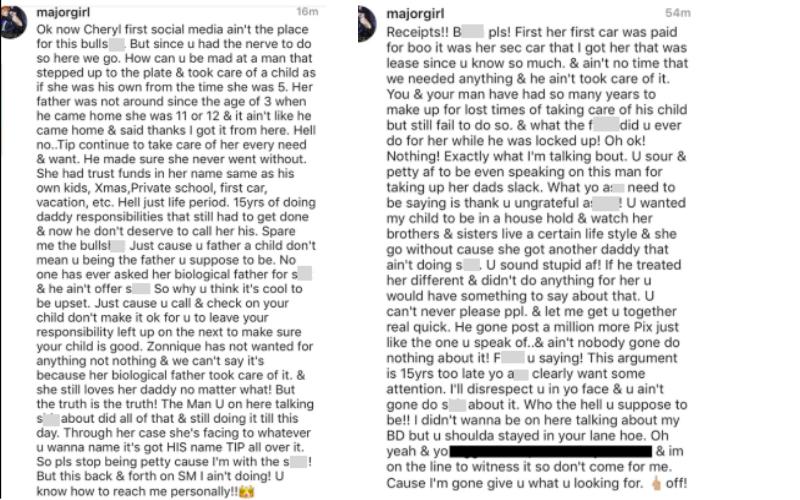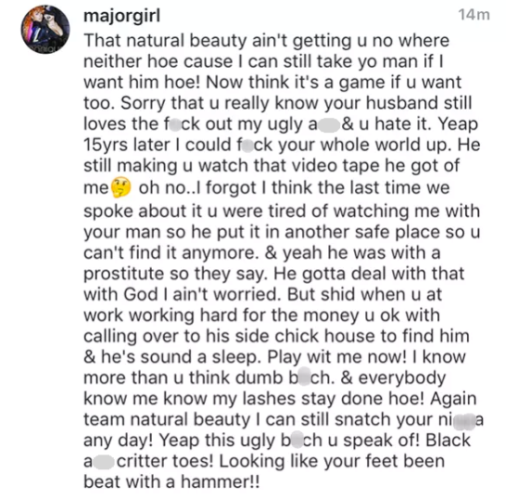 Zonnique eventually got in the middle of it all and defended her mother. "This is so funny and childish," she wrote on IG. "I'm not sure if this is anger about me or some type of jealousy thing." She even told Cheryl that she hoped she would think of her as her own just like Tip does.
But the messiness doesn't end there. It's now being reported that Zebo has "disowned" his daughter Zonnique for taking her mother's side. Zebo allegedly told his daughter to "lose his number and don't ever call or speak to him again."
T.I. did not engage in the social media wars. However, he did post an IG post concerning "gossip" and "peons."
Lies will be told…. But the Truth will be seen!!! I feel no need to address gossip or respond to peons. With all that's going on in the world… We're happy to offer an alternative view of our people. Every Monday night 9pm VH1!!!! #FamilyHustle #Season5 Fu*k what u heard, it is & always will be… #FamilyHustleOverErrrrthang @majorgirl @zonniquejailee @princess_of_da_south @king_harris_8 @domaniharris1 @phase_4 #NoIGMajor #HeiressDiana ALL MINES!!!! Like it or not…WE ARE THE HARRIS'!!!! Professional Sh*t Kickers Spillin Sauce for a living. Join us won't U… Lol
So… yeah. This is some messy family drama that had no business being addressed on social media. Tip has obviously provided for Zonnique and been a father figure to her, so why is Cheryl so upset at Tiny for her own husband's shortcomings as a parent? And why is Zebo "disowning" his daughter for having her mama's back? All of it is too much.
Be the first to receive breaking news alerts and more stories like this by subscribing to our mailing list.