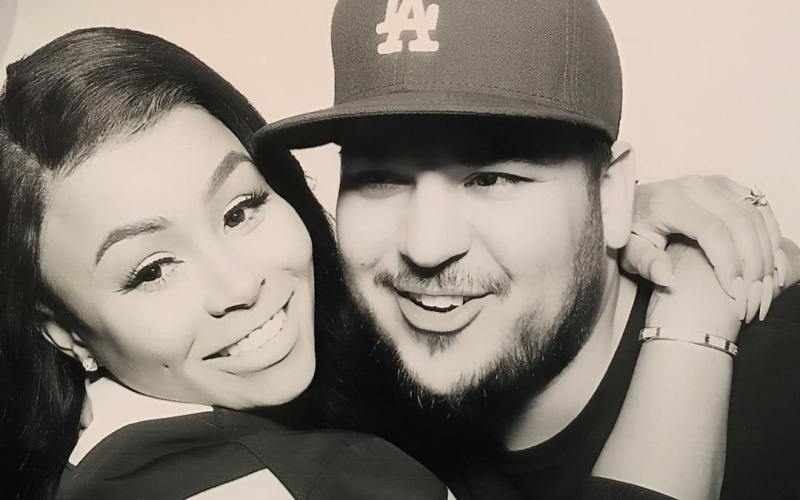 Have Rob Kardashian and Blac Chyna secretly broken up? Something is definitely up with the engaged parents-to-be as both have gone silent on social media. What's even more troubling is Rob has erased all photos (including the lovey-dovey ones of him and Chyna) from his Instagram account.
While Rob is the less overexposed member of America's most popular family, he regularly posted photos of his fiancé and her growing baby bump. Rob's page now has 0 posts for his 6.9 million followers to view.
Rumor has it Kardashian deleted the photos after he discovered "suspicious messages" on Chyna's phone. The two got into a huge fight, of course caught on camera while filming Keeping up with the Kardashians, and also unfollowed each other on social media. However, Chyna has since re-followed Kardashian.
Chyna, who clings on to whatever she can to stay relevant, has also seemingly taken a break from social media. Although she hasn't deleted posts like Rob, she has not posted anything new on Instagram since July 7.
So what gives? It seemed all was going well just a month ago. Chyna gushed about planning her wedding and awaiting the arrival of her second child while attending a star-studded event in Cannes, France. Even Rob's famous sisters have stated they're glad to see their brother happy.
But let's also remember the engaged couple is also currently filming a reality show. I suspect this social media blackout could be connected to the show in some way. Perhaps production told them to take scale back from sharing too much of their personal lives online. Or it could be a ploy to build up drama and hype so we'll all tune in to see what really down when the couple went ghost.
It should also be noted that Rob Kardashian has deleted his IG photos several times before. It's just strange a social media maven like Chyna would follow suit.
Be the first to receive breaking news alerts and more stories like this by subscribing to our mailing list.