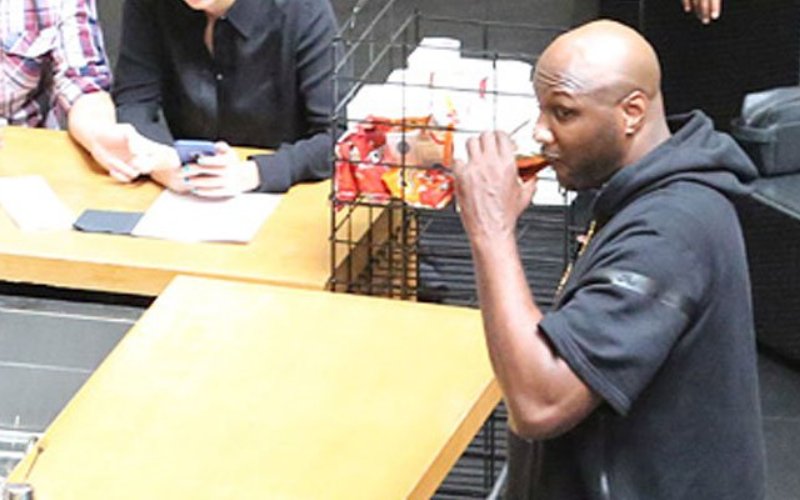 As we all feared, Lamar Odom is still struggling with sobriety. After a failed intervention organized by his family, the former NBA star has no interest in getting better.
Several news outlets confirm members of Odom's family attempted a surprise intervention on Friday (Jul. 22) in New York. The plan was to convince Odom to seek treatment at the Darryl Strawberry Recover Center in Florida. Unfortunately, Odom left the location before agreeing to treatment, but is said to still be in New York.
Strawberry, himself, reportedly participated in the intervention via Skype, while his personal counselor, Ron Dock, attended in person.
Odom's ex-wife Liza Morales, his aunt JaNean Mercer, his children, and several of his cousins were also present. It's unknown whether Khloe Kardashian participated or had any knowledge of the intervention.
Cousin Alvina Alston apparently contacted Strawberry after Odom's most recent public intoxication incident. On July 11, Odom was kicked off his original flight to NY after boarding the plane drunk and repeatedly vomiting. He was seen drinking at a Santa Monica bar before arriving at the airport.
Odom's drug and alcohol issues have been front and center since he nearly died from an overdose in October 2015.
Sources say his family have not given up and will continue to encourage Odom to get the help he needs. We're all rooting for him. Hopefully he'll take the gift of entering a rehab facility when offered the opportunity again.
Be the first to receive breaking news alerts and more stories like this by subscribing to our mailing list.