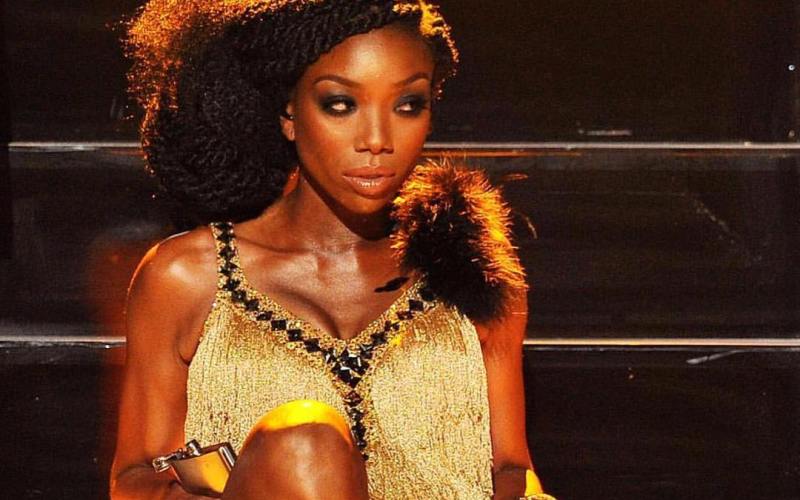 Brandy's music label is coming out strong against the singer's lawsuit where she compares her contract to slavery. A rep for Chameleon Entertainment CEO Breyon Prescott went in on Brandy, basically calling her washed up.
The rep says Chameleon took a risk by "signing an artist that hasn't had a chart single success since the early 2000s." He even adds that "her best days are behind her" and suggests the lawsuit is a ploy to gain publicity.
Brandy sued the label and Prescott back in March claiming it has not properly funded her music career and prevents her from recording & releasing new music. She also accused them of trying take money out of her pockets by pressuring her to decline other opportunities like acting and Broadway projects.
Brandy's lawsuit also quotes Prince, stating "record contracts are just like… slavery." The rep for Chameleon said this comparison is insensitive given the current racial tension in the U.S.
"Brandy Norwood's story is Kesha Redux, but without the sex," Brandy's lawyer writes in the lawsuit. Singer Kesha sued her label after it refused to let her out of her contract and forcing her to work with a producer she says sexually assaulted her.
A rep for Brandy has asked Chameleon to "release her from her contract" if the label truly feels she is washed up and no longer marketable. She first signed with the label in 2011.
It is strange that Chameleon didn't attempt to capitalize on the momentum Brandy gained from the surprise January 2016 single "Beggin and Pleadin" and her new BET sitcom, Zoe Ever After. She may not be topping the charts anymore, but Brandy's talent is undeniable. She still has a loyal fan base and can increase her relevancy given proper support from her label and management teams.
It seems the best for all parties involved would be to go ahead and release Brandy from the contract.
Be the first to receive breaking news alerts and more stories like this by subscribing to our mailing list.