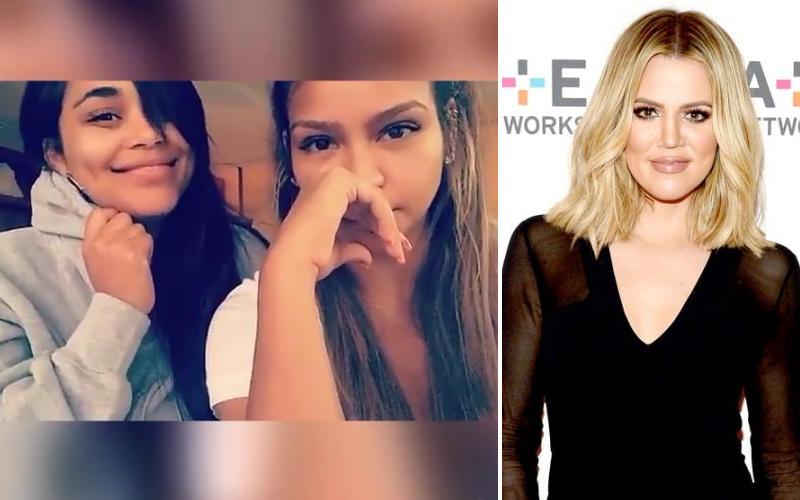 So, somebody is going to have to explain this to me. Apparently Lauren London just got of jail and the first thing she decides to do is throw shade at Khloe Kardashian?
The actress and best friends Cassie posted several videos on Instagram. With no make-up on, London explains that Cassie just picked her up from jail. Though, she doesn't give any details of the alleged arrest. The "dynamic duo," as they deemed themselves, then goes on to say they "hate fake bitches."
https://www.instagram.com/p/BH4Wl1ygDK-/
https://www.instagram.com/p/BH4WXJlgw87/
Um, was that supposed to be directed toward Khloe Kardashian? Some believe so. London and Khardashian used be BFFs. London was even a bridesmaid in Kardashian's wedding.
However, this is where it gets messy. Kardashian is now rumored to be dating Trey Songz, London's ex. So, now I guess London is calling her former friend "fake."
Maybe Kardashian did break some sort of "girl code," but I feel like London has more things to worry about than this pettiness. She is currently expecting a baby with boyfriend Nipsey Hussle. And she JUST GOT OUT OF JAIL!!!!! Khloe Kardashian and Trey Songz's alleged hook-up should be the last thing on this girl's mind. Again, somebody is going to have to explain this one to me.
Be the first to receive breaking news alerts and more stories like this by subscribing to our mailing list.