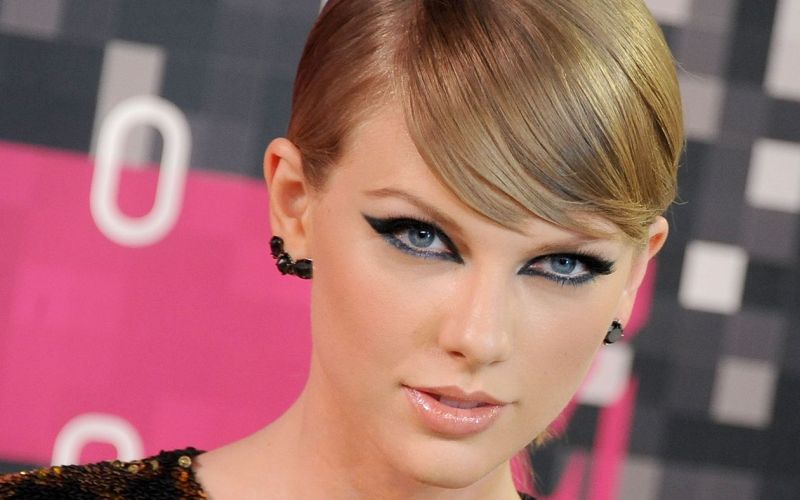 Yo, the party we've all been waiting for is finally here! A certain hashtag has taken over Twitter and it's seriously one of the funniest I've seen. However, Taylor Swift is probably sitting somewhere seething with "Shake it Off" on repeat.
The singer's ex, Calvin Harris recently called her out on Twitter after she confirmed that she co-wrote Harris' current hit "This is What You Came For" under a pseudonym. Harris praised Swift for her contributions, but noted that he wrote, produced, and arranged the record.
"I figure if you're happy in your new relationship you should focus on that instead of trying to tear your ex bf down for something to do," he tweeted. "I know you're off tour and you need someone new to try and bury like Katy ETC but I'm not that guy, sorry. I won't allow it."
https://twitter.com/CalvinHarris/status/753259239863296000
https://twitter.com/CalvinHarris/status/753259873035399168
Harris' epic takedown of America's sweetheart sparked the hilarious hashtag #TaylorSwiftIsOverParty. And it looks like Twitter was just waiting for this moment.
"America's sweetheart" ain't so sweet anymore huh? #TaylorSwiftIsOverParty pic.twitter.com/wbGzZKo41Y

— hailie (@irauhlin) July 13, 2016
me showing up to the #TaylorSwiftIsOverParty like pic.twitter.com/DsrHJrQRi5

— broke and bougie. ™ (@baileyblackbird) July 13, 2016
When the #TaylorSwiftIsOverParty finally starts and you RSVP'd 6 years ago. pic.twitter.com/KxpVRmvlkq

— Amir. (@mirofmine) July 13, 2016
https://twitter.com/DamourJr/status/753354160188198912
Me arriving to the #TaylorSwiftIsOverParty pic.twitter.com/tPkrrn6MUl

— Rami. (@itsramimalk) July 13, 2016
So glad more people have joined the #TaylorSwiftIsOverParty I've been waiting for this since 2007… Miracles really do happen!!

— Nikki S (@NikkiMarieBass) July 13, 2016
https://twitter.com/ZILLlON/status/753352009932214272
#TaylorSwiftIsOverParty I DONT KNOW WHY WE HAVING A PARTY AND I DONT CARE FIX ME A PLATE pic.twitter.com/aGHeOrVKJL

— fard (@fardovza) July 13, 2016
Me and my girls arriving at the #TaylorSwiftIsOverParty pic.twitter.com/8MTPb7FYyl

— Gogeta 12/17?????? (@KiingJohnDoe) July 13, 2016
I'm here for the #TaylorSwiftIsOverParty cause her sweetheart persona has always been an act to me.

— Eniye (@enibruhh) July 13, 2016
Katy Perry also got in on the action with a Hillary Clinton gif and retweet of one of her old tweets after Harris mentioned her.
— KATY PERRY (@katyperry) July 13, 2016
Time, the ultimate truth teller.

— KATY PERRY (@katyperry) May 9, 2015
Perry and Taylor have reportedly been in a feud for years. The feud allegedly inspired Swift's hit single, "Bad Blood." Perry also warned her fans about a "Regina George in sheep's clothing," which many took as a jab at Swift.
Although I think Taylor Swift is a talented songwriter (her vocals are questionable), I have to agree with Katy Perry. Swift seems like a mean girl behind the scenes, despite the innocent image she presents to the world.
I don't know about you, but I definitely had fun at the #TaylorSwiftIsOverPary. Thanks, Twitter!
Be the first to receive breaking news alerts and more stories like this by subscribing to our mailing list.