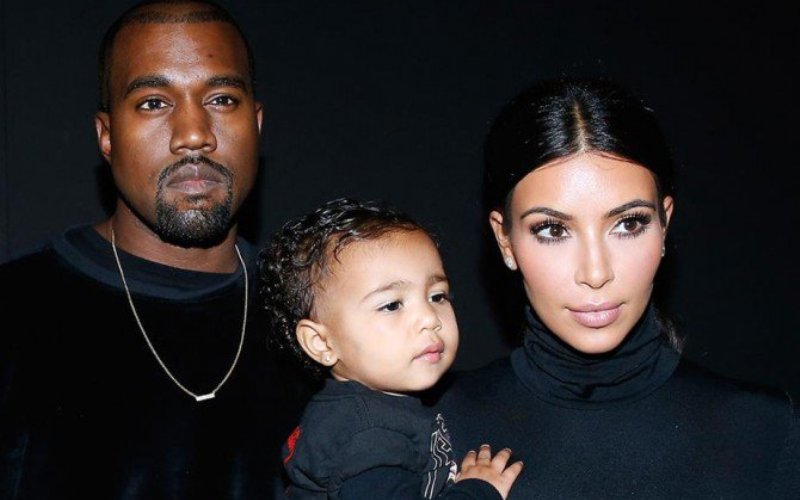 Have you ever wondered about the conversations Kanye West and Kim Kardashian must have? Kanye is so politically outspoken and Kim spends most of her day finding the perfect selfie angle. Well, that has all changed, as Kardashian has penned an essay regarding the Black Lives Matter movement.
After graphic video footage of two black men getting shot by police officers was released this week, Kardashian was criticized for remaining quiet on the matter. Several celebs had expressed their thoughts, but the reality star opted to post a selfie on Instagram instead.
Kardashian –- who is raising two black children with West — must have heard the criticism and showed her support for the movement and the call to end police brutality.
"I do not ever want to have to teach my son to be scared of the police, or tell him that he has to watch his back because the people we are told to trust — the people who 'protect and serve' — may not be protecting and serving him because of the color of his skin," she wrote with her son Saint West in mind.
The reality star also understands her power and influence as one of the most recognizable public figures.
"We must peacefully use the power of our voices and the strength of our numbers to demand changes in the judicial system so that brutality doesn't ever go unpunished… We must do something NOW… We must speak up until we are heard and real, effective changes are made."
Celebs should not be obligated to publicly speak on political issues or social movements. They may be working toward change private; we don't know. However, I can't condemn anyone who truly wants to make a difference and Kim Kardashian seems like she's making an honest effort
She's actually becoming more vocal on hot topic issues. Kardashian recently advocated for gun control after the Orlando massacre in June.
Maybe Kanye and Kim are good for each other.
Be the first to receive breaking news alerts and more stories like this by subscribing to our mailing list.