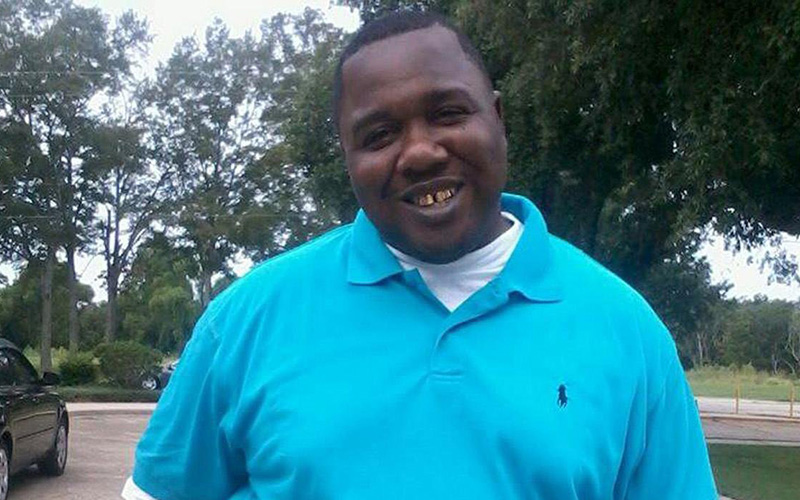 Alton Sterling died as a result of being shot "multiple times" in the back and chest, East Baton Rouge Coroner William "Beau" Clark has revealed.
Video footage showing Sterling being shot and killed by Baton Rouge police outside a convenience store early Tuesday morning (Jul 5) has sparked outrage and quickly drawn national media attention.
WATCH (WARNING, GRAPHIC): Shocking Video Shows Baton Rouge Police Shooting & Killing Man Selling CDs
According to reports, BR police were called about a disturbance outside the Triple S Food Mart, where Sterling was selling CDs. The caller said a black man was threatening him with a gun, and two police officers reacted by tasering Sterling, forcing him to the ground and shooting him multiple times, killing him instantly.
"Get on the ground! Get on the ground!" one officer can be heard screaming in the beginning of the shocking video clip before a taser pop is heard. "He's got a gun! Gun," an officer says while they pin the man to the ground. "Hey, bro, you f**king move, I swear to God!" one of the officers shout just moments before the other, who was aiming his gun at the Sterling, discharges his firearm multiple times.
A preliminary autopsy conducted on Sterling's body shortly after the shooting found that Sterling's cause of death was from "multiple gunshot wounds to the chest and back," Coroner William "Beau" Clark told CNN Wednesday.
Clark wouldn't provide anymore details regarding precisely how many times Sterling was shot, but he did reveal in a separate interview with Heavy.com that the gunshot wounds in his back were entrance wounds, confirming that Sterling was indeed shot from behind. Clark said a full autopsy would be completed over the next 60 to 90 days, and toxicology results could take up to 21 days to come back.
Abdullah Muflahi, the owner and manager of the store, who saw the entire incident from beginning to end, described police as "aggressive" and said that Sterling was armed, but he never reached for his gun. "His hand was nowhere (near) his pocket," Muflahi said, adding that after the shooting, an officer reached into Sterling's pocket and pulled out the gun.
Both of the officers involved in the shooting, Blane Salamoni, a four-year veteran with the BRPD and Howie Lake II, a three-year-veteran, have been placed on paid leave. The officers were reportedly wearing body cameras, which is required by law, however, the two men said both of their cameras "fell off" during the confrontation.
As news of Sterling's death spreads, protesters are taking to the streets of Baton Rouge amid the national outcry, which is leading to calls by the NAACP and members of Congress for a federal investigation by the Justice Department.
At a press conference, District Attorney Hillar C. Moore III said "the officers feel they were completely justified."
Be the first to receive breaking news alerts and more stories like this by subscribing to our mailing list.