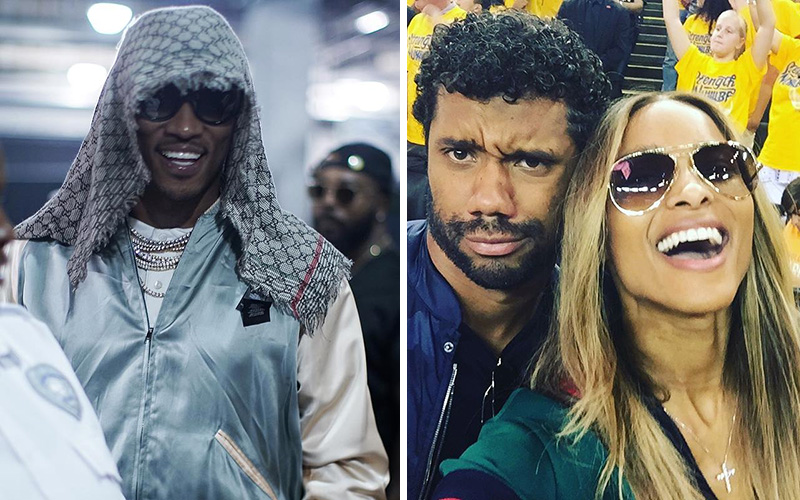 Is Future about to kill Russell Wilson… over Ciara?!? Unfortunately, Ciara believes so.
The singer has added to her defamation case against her baby daddy and dropped a bombshell in the process. According to the legal documents, Ciara says Future has made several threats against Wilson and she's worried for her fiancé's safety.
She uses specific social media posts and lyrics to support her claim. Future apparently posted several football emojis with guns pointed at them. She also included the lyrics of Future's recent single, "Juice," that she finds troubling.
"Tryin' to f**k my baby mama, dog what's up with you? You gon' make me get a heat, I'm pullin' up on you."
You can read into that lyric however you want. However, keep in mind the track is also about OJ Simpson. So yeah, that says a lot in itself.
Ciara called the alleged threats "frightening" and socially irresponsible… where there has been a recent rash of gun violence."
The additional legal documents come just weeks after Future dropped his countersuit against Ciara. But clearly Ciara is not giving up as easily.
I'm soooo tired of this petty back and forth drama between these two. After three other baby mamas, I don't know why Ciara thought she would be any different to Future. However, the rapper is probably slowly realizing he picked the wrong woman to miss with.
Sit back and wait patiently for the next episode of this hip hop soap opera.
Be the first to receive breaking news alerts and more stories like this by subscribing to our mailing list.