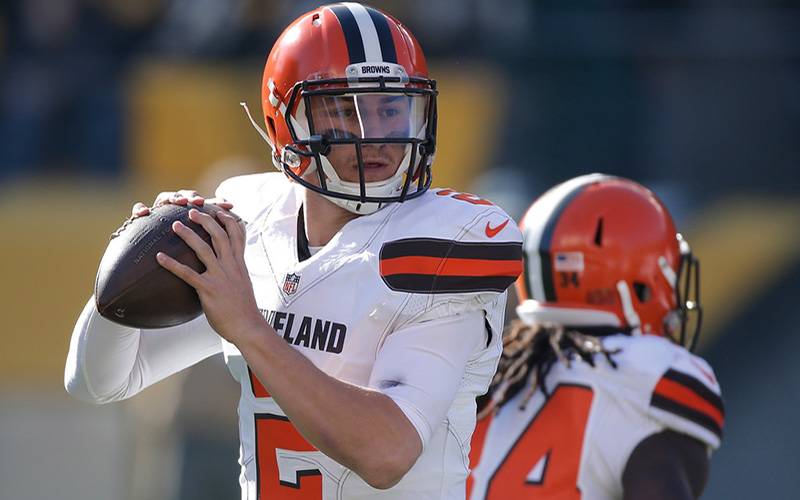 Johnny Manziel has had a rough week. From announcing his sobriety to partying in Cabo and ultimately being suspended from the NFL, it's safe to say things have been better for the former Heisman Trophy winner. His on and off the field issues have caused him to become a pariah in the NFL with no team looking to bring him out of free agency any time soon.
But it appears Manziel still has the opportunity to play football if he wants to. Arena Football League commissioner Scott Butera told TMZ Sports recently that they want Johnny Football in the arena.
"We could provide a strong platform for him to demonstrate that he is back," Butera said. "We would also work with him and provide whatever help he needed to live a healthy life."
That second part is probably more important for the 23 year old quarterback. He's been going down a dangerous path recently. So much so that his own father has said the only two options now are death or jail.
But there's also the first part of that statement: giving Manziel the opportunity to prove that he's still got it and capable to be a starting NFL quarterback.
It wouldn't be the first time a player has used the recognition gained in the AFL to launch a successful NFL career. Admittedly, a lot of them are kickers like Jay Feely, Matt Bryant, and Mike Vanderjagt. It makes sense, though. Have you seen how small the AFL goal posts are? Gotta be easy for them moving into the NFL after playing on those for years.
But one notable exception is former Super Bowl MVP Kurt Warner. After being unable to land a job with an NFL team, Warner spent some time in the AFL until his accolades eventually allowed him to transition to the big time.
The difference here, though, is that Warner went from the AFL to the NFL – not the other way around. For Manziel to go to the AFL would be more akin to NBA players who can't cut it here anymore going overseas to play.
Whether or not Manziel takes Butera up on that offer remains to be seen, but to me, it doesn't seem like the best career move. My advice: stay in Cabo.
Be the first to receive breaking news alerts and more stories like this by subscribing to our mailing list.