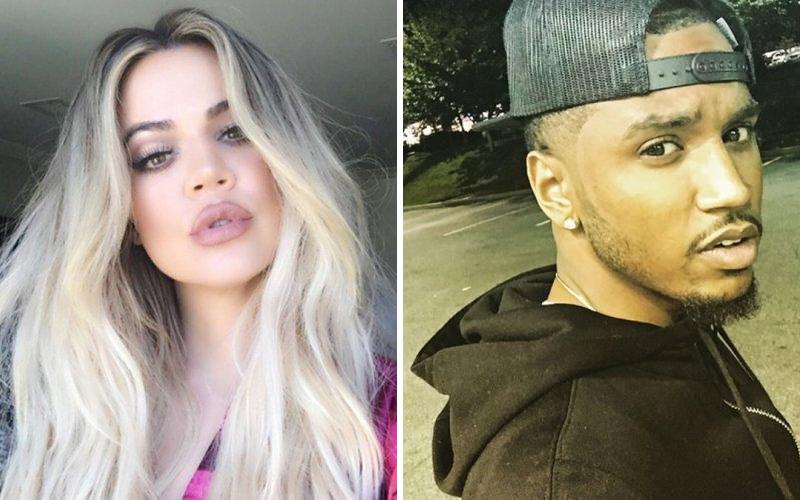 Khloe Kardashian has herself a new black man to cuddle up to. The reality has star has moved on from rappers and athletes to singers, and Trey Songz is apparently the lucky man.
The two were definitely boo'd up Saturday night (Jul 2) in Las Vegas. They arrived together at Dria's Nightclub, where Songz performed. Khloe was seen smiling ear-to-ear in a VIP booth during his set.
Later, they were seen making out and didn't care who saw. "They weren't shy about it!" said a source.
Rumors about the couple first began when they were getting quite cozy at Khloe's 32nd birthday bash just a few days ago. Khloe wasn't too happy about the speculation and ranted on her personal website, though the post has since been deleted.
"The most annoying thing about tabloid rumors is the double standard," she wrote. "If I'm 'spotted' hanging with a guy at a party—even if I'm just saying hi for a quick second—it immediately becomes a negative headline about how many guys I'm dating or how I'm getting into a new relationship. Men don't get that reputation! They get a pat on the back."
Neither Khloe nor Trey have confirmed the relationship. It's also unclear if this is the real deal or just a convenient driveby. Regardless, the video footage doesn't lie and it's safe to say the two are getting it in at least every once in a while.
Be the first to receive breaking news alerts and more stories like this by subscribing to our mailing list.