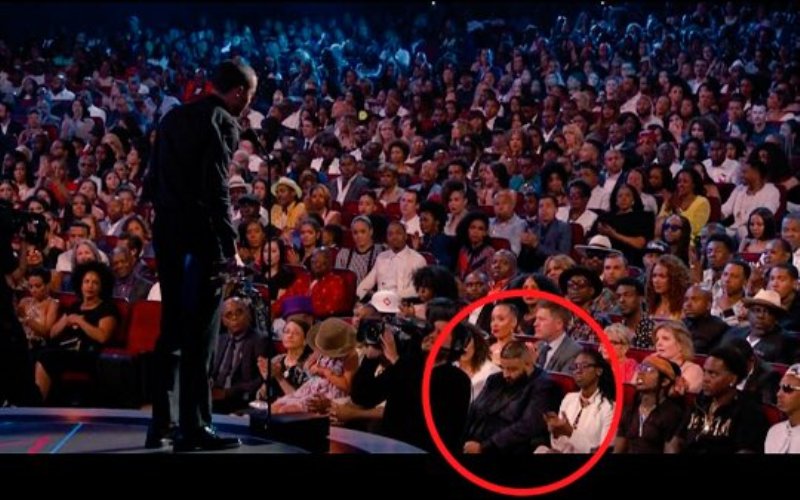 Rude and disrespectful! That goes out to you DJ Khaled.
The producer tries so hard to be motivational and inspirational, but during Jesse Williams' impassioned speech at the BET Awards, DJ Khaled didn't even look up. Though we were all holding our fist in the air and shouting "power to the people," during Williams' speech to notice, social media caught Khaled's lack of interest after the fact.
Bro @djkhaled is straight ASLEEP during the historic Jesse Williams speech at #BETAwards16. ?? pic.twitter.com/sNXyarUiAy

— Evan Ponter (@evanponter) June 27, 2016
https://twitter.com/kim_tastiic/status/748741536066658304
DJ khaled ma rude, being on his phone while jesse williams speaks ? #BETAwards

— Diana Prince ?? (@Shmurda_Yo) June 27, 2016
https://twitter.com/JaydaNance/status/747630117820628993
Dj Khaled is playing on his phone while Jesse Williams is speaking. Like do better, dude. #BetAwards

— Nancy?? (@nancyupinthesky) June 27, 2016
Throughout the speech, Khaled was busy snapchatting, tweeting, texting, or browsing the net. Some suggested he must have been taking a quick nap in order not to be moved by Williams. He even was one of the few that refused to give the Humanitarian Award recipient a standing ovation.
Khaled has become extremely popular with his "keys to success" and "They don't want us…" advice. Yet he completely ignores someone that is literally preaching to the people. I mean, how dare you?
I honestly don't know much about DJ Khaled. However, I have been very pleased and entertained with his positivity and desire to encourage others. But, this incident makes me question his sincerity; all of his previous actions now seem disingenuous.
Khaled seriously needs to walk-the-walk and prove himself now. Snapchatting a few inspiring lines alone is not going to cut it anymore.
Be the first to receive breaking news alerts and more stories like this by subscribing to our mailing list.