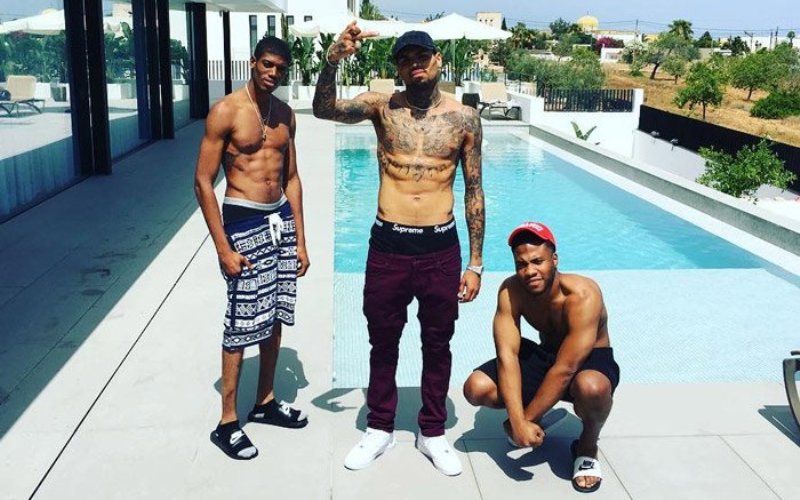 Have we given up all hope that Chris Brown will do right, yet?
The singer has had a rough week, and just when you thought it couldn't get worse, he trashes a rented villa in the most disgusting way possible, and gets kicked out by the police.
Brown and his crew rented out a villa for a week in Ibiza. However, at the end of the stay, the landlord found pee and vomit all over the place. Cops were then called when Brown refused to leave after checkout. The police report also states knives were used to make holes in the walls.
The landlord also accused Brown of not paying $26,000 in rent. That amount increased to $60K due to the damages. Sources say the rent issue has been taken care of, though Brown says it was due to a banking issue caused by the landlord.
Brown's week has been quite eventful. He was caught on camera throwing a girl's cell phone and kicking her out of his VIP section in an Italian club; he cussed out his publicist, and is being sued by Suge Knight and his former manager.
The man simply can get a break. But whose fault is it really? Brown consistently makes poor decisions. Most of these issues can be avoided if he actually just paused once in a while. We've been begging for years, but please do better, Chris!
Be the first to receive breaking news alerts and more stories like this by subscribing to our mailing list.