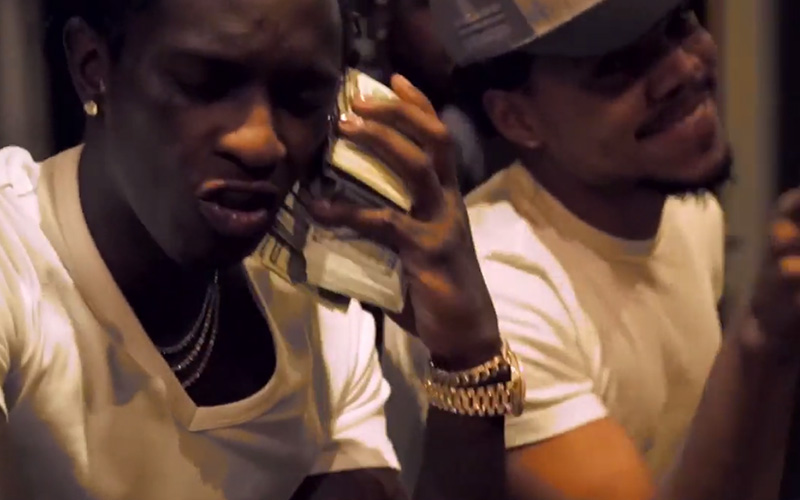 Young Thug is no stranger to making weird remarks in social media posts and interviews.
His latest moment came Sunday night (Jun 26) on the red carpet at the 2016 BET Awards.
Thug did a brief interview with Hip Hollywood and was questioned on whether he thought fellow artist Chance the Rapper was underrated in the music game.
Thug responded saying that the world has "been sleeping" on Chance and that he believes the Chicago rapper will "die like Prince."
"They been sleeping. I think they gonna always sleep on him. He's gonna die like Prince. He's gonna die a slept on legend."
Yeah, we get what you were trying to say, Thugger, but… no.
Thug and Chance recently hopped in the studio and collaborated on a song called "Mixtape," a cut from Chance's latest mixtape Coloring Book. Check it out below: