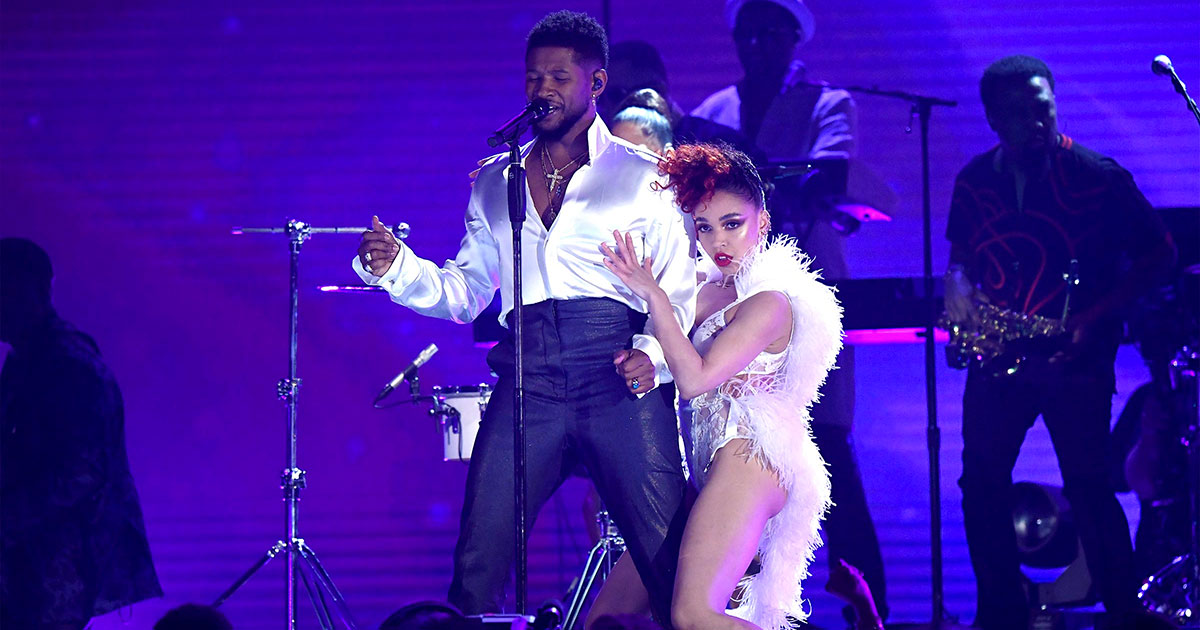 The news and headlines about Usher have been so focused on herpes cases and messy divorces and the like that it's easy to forget that underneath the drama, there's a very talented artist.
Usher, thankfully, decided to remind us of his talents and not his genital warts by donning a ruffled suit and booting up a few of Prince's greatest hits in a tribute to the legendary Purple One.
The performance was effortless as Usher exuded confidence, swagger and libido as he ran through "Little Red Corvette," "Kiss," and "When Doves Cry."
For those who noticed, Prince's one-time lover and protege Sheila E. also joined Usher for the performance on the drums. FKA Twigs took the stage as well, performing a pole dance routine during "When Doves Cry."
The only disappointment is that while the performance was solid and serviceable, it was also a bit paint-by-the-numbers for Usher.
But again, given that he actually did a set where he sang and didn't rap-sing in an attempt to keep up with the Bryson Tillers of the world, we probably should be thankful we got what we got.
Be the first to receive breaking news alerts and more stories like this by subscribing to our mailing list.