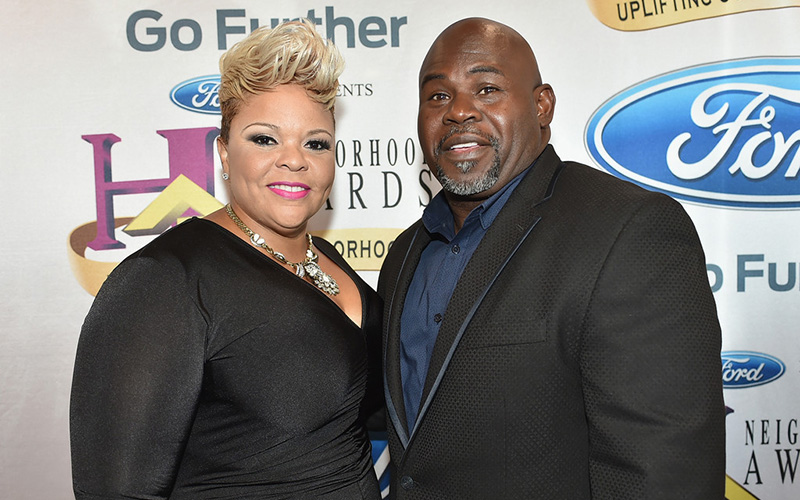 Where was Madea?!?
"Meet The Browns" stars David and Tamela Mann were robbed of a few valuable items at a Red Lobster in the East Point area of Atlanta on Tuesday.
The happily married couple were getting seated to their table when they were informed a group of men had broke into their car.
In a post on Facebook, David says he ran outside and tried to stop the thieves, but they got away in their vehicle and left behind an Adidas shoe.
"We were so close, I could've grabbed the guy. He closed the door right before I got him, so I punched the window," David said in the video.
He says the men stole his backpack, which had a new computer and his wife's jewelry inside. They also stole the couple's IDs, credit cards, passports, and David's blood pressure meds.
The couple say they are looking for a black 4-door Kia with tinted windows and will take care of anyone who has information on the thieves.
"I feel so violated, for somebody to take your stuff that you work hard for, for somebody to take your stuff it is such a horrible feeling," Tamela said in the video. "We work hard for that, that's not fair, we put in time and work for our stuff. For somebody to just come and take your stuff after you done worked for it, that's horrible! I mean my feelings is crushed and I suggested to go to that place, so I feel even more horrible."
According to WSB-TV, East point police believe the suspects are young men and part of the same group responsible for a string of break-ins.
It's shocking and sad that this would happen to two of the sweetest people in the world.
Be the first to receive breaking news alerts and more stories like this by subscribing to our mailing list.