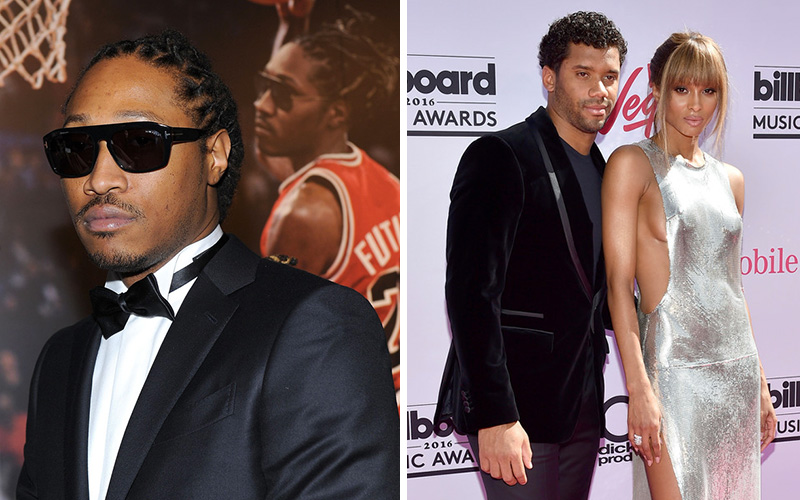 Whew! The war of words and back and forth between Future/Ciara is tiresome. However, we can report a little bit of some good news for a change. Future is backing off Ciara. At least for now…
The rapper has reportedly dropped a lawsuit he filed against his ex-fiancée. He initially sued the singer after she filed a $15 million lawsuit against him in February.
The defamation suit was in response to a series of tweets by Future that implied she was controlling and an unfit mother. He has since deleted the tweets, but social media never forgets. And screenshots help too.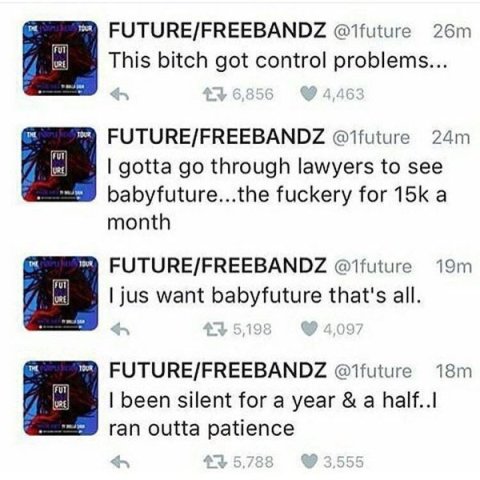 Future apparently asked the judge to dismiss his case after he was recently awarded joint custody of his son with Ciara. She had previously asked for full custody, and Future fears the suit may jeopardize the custody ruling if he continues to battle Ciara tit-for-tat in court proceedings.
As much as we all hope this is an olive branch of sorts and the epic Future vs. Ciara boxing match is finally reaching the 12th round, don't count on it. Ciara's $15 million lawsuit is still moving forward.
Give it a few weeks and Ciara will refuse to say Future's name on national television again, or Future will tweet another "defamatory" statement about Baby Future's mom. And of course social media will be there to capture it all and will not hold back to give its two cents.
Be the first to receive breaking news alerts and more stories like this by subscribing to our mailing list.