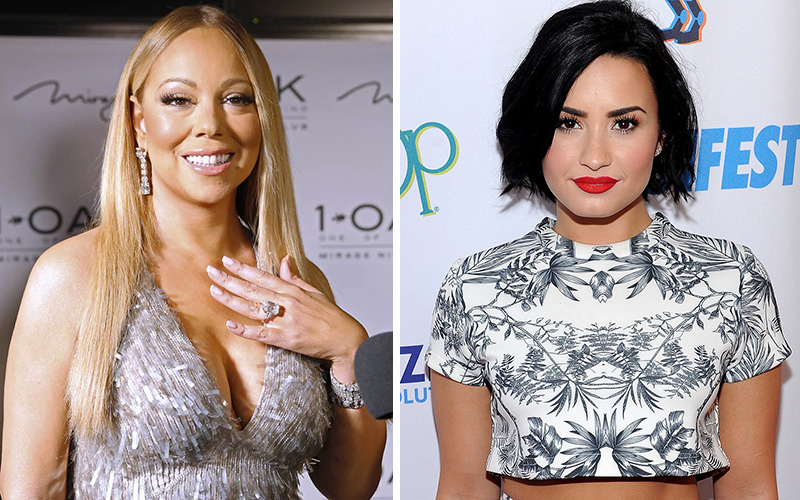 Demi Lovato must actually like being dragged online. There's no other way to explain why she repeatedly throws shade and inserts herself in matters that don't concern her.
The "Stone Cold" singer most recently found herself in the crosshairs of Mariah Carey stans after she posted shady comments about Carey on Instagram.
A meme featuring Carey and Ariana Grande reposted by IG user "shadiest.puta" ignited the drama. The two singers have been the subject of comparisons since Grande's debut single in 2013, and though it's evident there's no love lost between the legendary diva and the diva-in-training, Lovato couldn't resist from adding her two cents.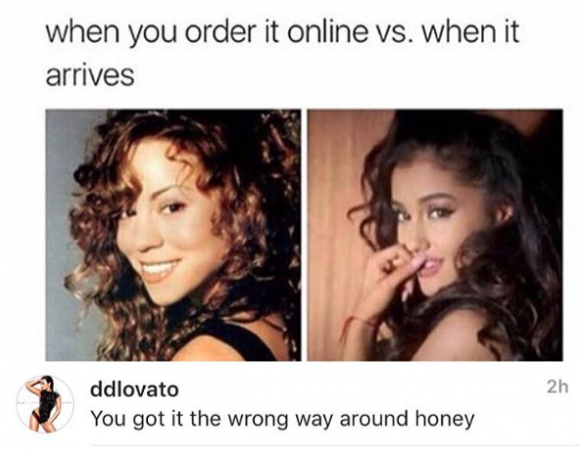 Carey's "Lambs" were quick to protect their queen. After being bombarded with lamb emojis and other comments, Lovato attempted to clarify her original statement, though it only added fuel to the fire.


So, let me get this straight. You commented on a post about Mariah Carey and Ariana Grande because of how the former treats Jennifer Lopez?
We all know Mariah Carey is definitely the ultimate diva, but we also can't deny that she is a legend. Her contributions to music are unparalleled to any of the pop stars of today, Grande included. Meanwhile, Demi Lovato is a very talented singer herself, and she should focus on her own music career, rather that wasting her time throwing shade at Mariah Carey on random social media accounts.
However, I'm actually not surprised Lovato would pull such a stunt. She has been known to call out other stars like Taylor Swift and Lady Gaga. She even tried to come for Nicki Minaj a few months ago after the rapper didn't tag her in a photo. The singer, once again, used Instagram to throw some unnecessary shade and create a faux feud that only she took part in.
Though Minaj's "Barbz" caused her to edit her post, she clearly didn't learn and Carey's Lambs might even be worse. They got the last laugh as memes featuring "Poot Lovato" (a bad photograph of Demi) began to pop up.
http://instagram.com/p/BGvC_aMHwsz/
Move on Demi Lovato … you are no match for Nicki Minaj or Mariah Carey stans.
Be the first to receive breaking news alerts and more stories like this by subscribing to our mailing list.