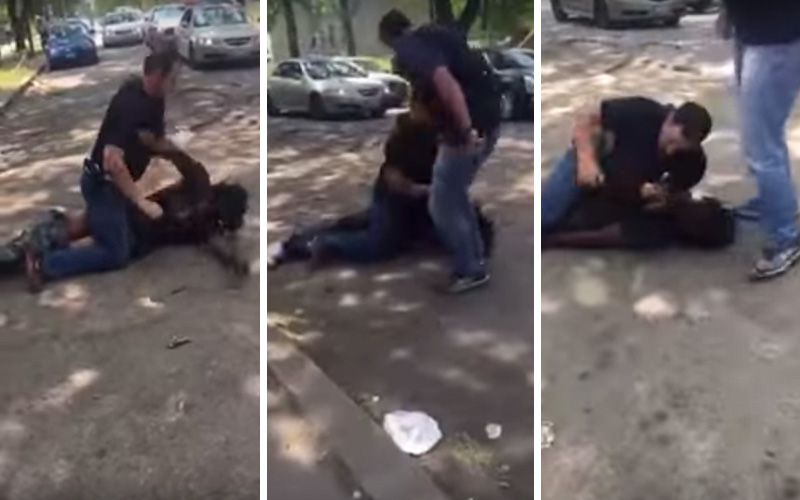 A shocking video showing a Chicago police officer stomping a black man's head during an arrest is quickly making its way around the web.
In the footage, one officer holds the man down on the ground while the other walks up and clearly kicks him in the head, appearing to leave the man unconscious. As several officers arrive to the scene, a crowd of witnesses are seen outraged by the officer's attack.
According to reports, the 24-year-old man named Shaquille O'Neal (ironically, the same as the former NBA player) was taken by ambulance to Mount Sinai Hospital for treatment.
The officer in question, Supt. Eddie Johnson, has been stripped of his powers and placed on desk duty. The Chicago Police Department said in the following statement:
"After careful consideration and reviewing the video footage, Superintendent Johnson decided to relieve one of the officers involved in the incident that occurred on the 3900 block of West Grenshaw of his police powers while IPRA investigates the case. Since his appointment, the Superintendent has stated that accountability begins with him down to the last police officer and that he will tirelessly work to rebuild public trust in the Chicago Police Department."
O'Neal was arrested after cops said they found heroin in his possession, he bit an officer's finger, and resisted arrest. Since his arrest, all charges against him have been dropped.
Be the first to receive breaking news alerts and more stories like this by subscribing to our mailing list.